---
---
There are plenty of digital nomad jobs for beginners and it actually makes it difficult to even choose one for an aspiring digital nomad.
While in my case  content writing,   online marketing, digital marketing couples with  SEO,   and creating  online courses   are my favorite ways to keep being a digital nomads, there are plenty of other possibilities, and the community came up with some great advices!
The ultimate digital nomad dream being earning enough passive income from affiliate marketing through different channels to sustain its way of life – it is nowadays perfectly achievable for many active nomads!
The best free to join no engagement solutions to earn passive income and increase it by referring other marketers are:
Are you thinking about leaving your 9 to 5 life behind and become a digital nomad? Then find out some of the best jobs to begin with in these expert ideas.
Where should aspiring digital nomads start, which types of jobs should they aim for, and which skills, training, or equipment are necessary to be able to begin as a digital nomad - and which type of digital nomad can they aspire to become that way?
John Frigo, Digital Marketing Lead, BestPriceNutrition.Com: Anything in the Digital Marketing space
If someone aspires to be a digital nomad they should start building up in demand skills in areas that tend to be more open to remote work. For example, from what I've seen there's less accounting roles that allow remote work than there are SEO's, Graphic Designers, or even Customer Service roles, so focus on developing skills in an area where you're more likely to find remote work opportunities. Anything in the Digital Marketing space seems to be very remote friendly and there's a ton of different areas you can go into, everything from  SEO,   Graphic Design, eCommerce Manager, PPC Manager, and even customer service.
In terms of soft skills, there's a lot of customer service jobs that allow remote work, and I'm not saying that isn't a skill, it absolutely is, but it's a soft skill that tons of people have as opposed to say SEO or Graphic Design which is more a craft learned over many years. One soft skill I would say is worth developing is working on teams and communicating through tools like Asana, Basecamp, etc. One of the biggest challenges in remote work is simply the skill of working remotely, not having a boss breathing over your neck, meeting deadlines on your own and being able to communicate without being face to face. Many remote jobs are hesitant to hire someone who hasn't worked remotely in the past or at the very least someone who's worked on teams and used project management tools.
I'm a Digital Nomad myself, though currently I'm planted down in Chicago and I also regularly hire employees to do remote work.
Adam Korbl, Founder & CEO of iFax: biggest jobs to get into are creative and admin
If you are just starting in the digital nomad world, I would suggest that you take some time to look around for the job types you would prefer to go to. Do you want to be self employed and find your own work project by project? Or would you prefer something more stable, working for one company? The opportunities are endless, and as such your choices are too.
Some of the biggest jobs to get into are creative and admin, just because there is so much need for both of these things everywhere. All you need is a computer to get started really. And I think that that flexibility really works for some people. You can be doing your work at the top of a mountain, or at the beach.
iFax is the leading digital fax platform for iOS, MacOS, Android, Windows and the web, servicing over 5 million users across 20,000 companies who have transmitted over 20 million faxes.
Dan Bailey, President, WikiLawn: Marketing, content writing, social media management, product photography, you name it
The lifestyle of a digital nomad is uniquely suited to the travel writing/photography industry, but right now that industry is suffering and may never fully recover. Aspiring digital nomads need to be smart about where they're investing their time and energy, as the world is rapidly shifting.
I think right now there's a lot of value in doing work for local businesses. Marketing,  content writing,    social media management,   product photography, you name it. If you're traveling and staying in towns for a short time, you can undertake contracts with businesses that need a boost. A lot of small business owners will be looking for services like this, and someone in the right place at the right time can land a great contract.
I'd say it takes a lot of perseverance and luck, though. Work on polishing up your portfolio and reaching out to local businesses, but don't expect to strike gold right away.
Hannah Dixon, Founder at Digital Nomad Kit: Virtual Assistance is the easiest route
I've been a digital nomad for 7 years and have helped over 9000 people to go remote as Virtual Assistants (VAs) too. I always say it's the easiest route to a location independent career, and for good reason - you don't have to know it all! Becoming a VA calls for you to examine and bring forward your transferable skills (you have them!) to an online environment and to look at your interests and industry experience to tap into your existing network and land those first clients. All you need to get started is a decent laptop, a smartphone, and a willingness to put yourself out there and learn. For some it's a stepping stone into the online space, for others it's a profitable, sustainable career in its own right. By becoming a VA, over time, you can truly control your income, hours, the type of clients you work with, and honestly, 'nomad' in any way that suits you (providing there is strong WiFi - kind of essential ;)).
Facebook Group with free learning resources: Next Level Virtual Assistants
My name is Hannah and I'm an Online Business Mentor for Virtual Assistants and Freelancers.
Cassidy Stokes, Digital Nomad, Hippie on Holiday: start by learning about affiliate marketing and SEO
If you want to become a digital nomad, you don't need any special qualifications, you just need to be willing to learn. Start by building a website and learning about affiliate marketing and  SEO.   Then all that's left is deciding whether you want to be a backpacker or join the van life.
Cassidy is the founder of HippieOnHoliday.com
Colleen Welsch, Freelance Writing Coach: one of the easiest jobs is being a freelance writer
One of the easiest jobs for beginner digital nomads is being a freelance writer. It takes 0 capital to start a freelance writing business, and you don't need to learn any fancy coding skills. All you need is  a laptop   and some basic writing skills.
If you don't have a lot of experience traveling, I suggest traveling in the United States, Europe, or Australia. You can book a monthly AirBnB before you reach your destination. It's like living in an apartment, but in a new destination! As you grow more comfortable with traveling, you can expand to other types of travel like van life, boat life, etc.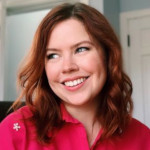 Colleen Welsch is a freelance writing coach who helps aspiring digital nomads quit their 9-to-5s and start LIVING!
Andrea Paul, Founder & CEO of Health Media Experts: tech jobs are best - the trends change frequently
For digital nomads, tech jobs are best in which they can choose from Programming, Web and App development, Customer or Technical support representative. They can also choose from the field like SEO and SMM, or  Affiliate marketing,   a language teacher, writers, designers, video editors or bloggers etc.
The trends change frequently, and you need to be updated if you want to earn a handsome income. You also need to train yourself for time management to enjoy travel plans without any workload stress. It would help if you had a phone power-bank, laptop, international travel adapter with extra charging ports, durable electronic cables, external hard drive, and a quality headphone.
Every type of nomad can earn and enjoy the travel at a time. There are different types of digital nomads like the perpetual wanderer who are always on the move and love it. The casual globetrotter stays in a country for a maximum of six months and then moves. The occasional traveller has a home from where they go and travel around. The flexible ex-pats fully immerse themselves in the local culture and earn as per the local requirements.
Dr. Paul is a physician-turned-entrepreneur who has started, grown and sold health care companies, including a digital health company that grew from zero to #251 on the Inc. 500 list in just 4 years.
Kate Bagoy, katebagoy.com: technical or online marketing tend to be good skills to learn
It's important to note that digital nomad is not a job description, it's a lifestyle. A digital nomad is simply someone who is able to earn a living while working remotely or running an online business. Once a person has landed a remote job, or established a business that can be run online, they can go wherever they want as long as there is internet!
Many digital nomads work in technical or online marketing roles, so those tend to be good skills to learn - if you're interested in online marketing, learn things like  SEO,   web design or development,  social media marketing,   PPC ads training. But there are nomads who do anything from translation, customer service & tech support to  content writing,   coaching or accounting!
So, focus on what you like to do and what you're good at when looking for remote work or considering starting a business - and work on your soft skills - no matter what the job or busienss, nomads need to be able to effectively prioritize their time, stay focused in new environments and communicate effectively online.
From an equipment standpoint, a digital nomad needs a good laptop, a great internet connection and tools specific to their work - that might include Zoom for online meetings, an appointment booking system like Calendly or a WhatsApp account for communicating across borders.
First step - decide what sort of work you're best at, then go find the remote job or start a business around it. Then get on the road!
A self-professed nerd with an MBA, Kate Bagoy specializes in helping creative corporate burnouts replace 6-figure salaries with consulting business they can run anywhere. Kate left the US in January 2017 to travel full-time as a digital nomad - running her business entirely online from 22 countries – and helps others do the same at katebagoy.com.
Robin Brown, CEO at Vivipins: transcribing jobs, data entry, content writing, and virtual assistant
Types of Jobs
Aspiring digital nomads should look out for transcribing jobs, data entry,  content writing,   and virtual assistant, etc. These are easiest for newbies as these jobs require basic online skills.
Skills & training
Digital nomads should always look out for opportunities such as training sessions or  online courses   to increase their knowledge about new skills which can increase their productivity, improve their decision-making ability, communication and vision.
Equipment
First and foremost that a digital nomad requires a good and functional laptop with all the specificities for online working in a specific category, secondly, a good and reliable internet connection. Being a freelancer, scheduling software can help you in organizing your tasks and meeting deadlines. Software like Trello, Google calendar can help you in staying organized.
Aspiring Digital Nomads
Newbies can become successful social media marketers. They can assist brands in maintaining the face of a brand. They help in generating traffic for a brand via various social media apps, and this post can be handled from anywhere with high efficiency if proper tools are present.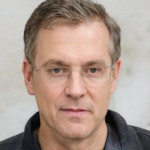 My name is Robin Brown and I am working as a CEO at Vivipins based in CA, USA.
---

About the author - Michel Pinson
Michel Pinson is a Travel enthusiast and Content Creator. Merging passion for education and exploration, he iscommitted to sharing knowledge and inspiring others through captivating educational content. Bringing the world closer together by empowering individuals with global expertise and a sense of wanderlust.
---
---
---