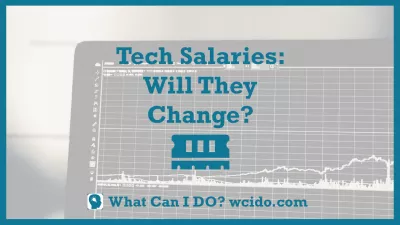 ---
---
The Covid-19 pandemic changed the tech industry like no other. First, it increased the demand like never before. People rely on technology for working, learning, interacting, shopping, and even entertainment. Secondly, it prompted a transition into remote working faster than never before. Here is how that could impact salaries in the long run.
Technical specialists provide a range of services through which companies and organizations help their customers understand the rules for using the sold product, repairing it, and eliminating various problems. For example, this is especially true when it comes to household appliances or software, electronics, and mechanics.
After the pandemic, activities, including those of technical specialists, will change dramatically in terms of schedule and salary.
Working Remotely
One of the first things that change when the pandemic started back in March last year was a transition to remote working. The tech industry was always slow to adopt remote modalities, which is weird when the most common professionals in the gig and freelancing economy are tech professionals. Web designers, data scientists, and software developers abound in remote working sites.
After everything that happened in 2020, the tech industry saw how tech workers could do all their jobs and collaborate without any problem. In some cases, employees were even more productive than before, and they are happier because they have more flexibility. Now, remote working is here to stay. What we will see in the future is probably a mix of remote and in-person work.
Companies like Facebook, Microsoft, and Slack already said that their employees could choose to work fully remotely. One of the reasons many people choose a tech career is because of the flexibility that comes with it. Now, that flexibility will come even farther with remote working.
Adapting Salaries
This awesome benefit of choosing to work remotely doesn't come without a sacrifice. When professionals choose to work remotely full-time, they realize that they have the opportunity to work from anywhere. Imagine being a  software engineer   working in Silicon Valley and paying rent, bills, and taxes. If you know you will work from your home for the foreseeable future, it will be smarter to move to a cheaper location.
But what tech companies are doing is that if their employees decide to move to cheaper locations, they will adjust salaries to the new cost of living. This could mean a pay cut of 10% for some people and even up to 30% for others. According to the  New York Times,   Facebook already said they want to have half of its team working remotely in a decade's time. But they will implement localized compensation for everyone that chooses to relocate.
Google and Twitter also said they would allow their employees to work remotely but haven't indicated how that will affect salaries. This could completely change the game for the tech sector when professionals and companies alike start to migrate outside of current tech hubs. But, will tech professionals, which are always in high demand and hard to retain, start accepting pay cuts? We will have to wait and see.
More Accessibility
The increase in remote working is also increasing accessibility. What does it mean for the sector? It means more people who could have problems applying to in-person jobs can have more opportunities than ever, with more companies opening remote positions. These people could be individuals with disabilities, working mothers, people taking care of elderly parents, people from remote locations, and many others.
In terms of salaries, it means more competition for the existing open positions. Before, when a tech company was looking to fill a position, they would only accept applicants from the same location or that were available to relocate. They don't have to care about that anymore.
For example, if an employee doesn't want to take a pay cut, they could find a new employee that wants the opportunity to work from home and will accept the lower salary. In the end, the increase in competition could mean varying salaries, or it could mean no variation at all.
Should You Still Choose a Tech Career?
If the only reason you choose a tech career was for the money, then I'm telling you right now, it is not worth it. Money can be a momentary satisfaction, but after many years will only make you miserable. But if you also consider a tech career because of all the different aspects it has to offer, then a slight change in salaries won't have a huge impact on the big picture.
Tech salaries will probably continue to be higher than national salaries. Plus, you can become a tech professional without a bachelor's degree. It is possible with coding bootcamps. They last from two to ten months depending on the career you choose, and they teach you every skill you will need to enter the industry. You can visit  Bootcamp Rankings   to learn more.
---
---
---