---
---
There are plenty of possibilites to work as a digital nomad that requires as little as  a laptop   to work, either by gettings skills at home and going to travel once the business takes off, or by traveling first and finding local digital gigs on the road.
We've asked the community what are their own experience in working as a digital nomad and what is in their opinion the best digital nomad jobs that are available now.
From freelance writing that requires very little skills - except knowing how to write - to consulting that can require highly specialized skills and certifications, there are plenty of jobs out there for aspiring or existing digital nomads and we might all find new inspiration for career changes.
What is in your opinion the best digital nomad jobs accessible to anyone? Let us know in comment!
What is the best digital nomad job in your opinion? Have you tried it, what was your experience, why would you recommend it and for whom?
Sunny ashley: software development work isn't time sensitive
I'd highly recommend software development for digital nomads. The majority of development work isn't time sensitive, meaning it's perfect for working across timezones as you travel. This is particularly nice if you're traveling in areas with sporadic internet access; once you return to a location with connectivity, it's easy to pickup right where you left off and continue working. If you're the type of person that is able control their focus and jump in and out of deep work, then you'd be perfectly suited for coding work.
Sunny ashley, founder and ceo of autoshopinvoice. Autoshopinvoice provides shop management software for independent auto repair shops and garages.
Kara brodhecker: pinterest manager - nothing on pinterest happens in real time
I would highly recommend becoming a pinterest manager. Unlike other social media platforms where engaging and responding to comments after you post is necessary, nothing on pinterest really happens "in real time" so you can work hard while the wi-fi is strong, and not stress if it is down one afternoon. On top of that, pinterest management is also in high demand and because the platform is slow-moving, results are long lasting. According to pinterest, 97% of searches are unbranded which makes it one of the easiest places for small businesses that don't already have an established brand to get found by new customers. This makes the platform extremely desirable to invest in.
97% of searches are unbranded - pinterest
I currently work as a pinterest manager and i absolutely love it. Before this i worked as a destination wedding planner, but i didn't love that i was always "on call". Although executing a strong pinterest strategy for your clients can be hard work (and tedious – i pin an average of 600 times per month per client), if you are willing to put in the work, you will find it easy to maintain loyal long-term clients. A true digital nomad dream!
Kara brodhecker is based in canada, but is frequently in mexico. She specializes in helping wedding pros & other small businesses get found (and booked!) Online through content marketing and pinterest strategy.
Kristen pizzo: writing is the best digital nomad job
I graduated with my degree in writing and rhetoric in 2019 from the university of central florida. I am not native to florida, so throughout college, i spent my time going back and forth between there and california. Now i am in california and will be moving to oregon next week for a month before moving to hawaii. After that, i plan to move to new york city.
I will maintain my clientele in every city and timezone. All i need is my laptop and wifi. I have already worked while traveling quite a bit and writing has proven to be a sustainable career for me.

My name is kristen pizzo and i am a freelance writer and social media manager. I own chameleon writing services.
Joni holderman: contract compliance expert with focus on real estate and data centers
One of the most successful digital nomads i have ever written a resume for was a contract compliance expert with a focus on real estate and data centers. He was a law school graduate, nomad and serial entrepreneur who had discovered that he didn't want to practice law.
Contract compliance allowed him to work remotely. His wife was a traveling nurse and they literally had a spreadsheet of all the areas where they wanted to live.
He was one of my most successful clients ever and landed a new job the same week his resume was finished. That's based mostly on his great networking skills, not my resume writing!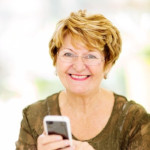 As a professional resume writer, joni holderman, combined her passions for writing and helping others achieve their goals via thrive! Resumes
Jared cohen: the role of digital artist would be the perfect kind
As an art school graduate i always thought that the role of digital artist would be the perfect kind of job for a digital nomad, and while i wasn't far off the mark, i'm currently living the dream in an equally creative and more reliable field. In addition to art, i always loved the technical aspects of programming and website design. In my current role as an seo expert, i'm able to fulfill creative endeavors involving design and graphics work while also using my skills in writing and programming. Sinc i'm not bound to one physical location it's freed me up to lead a life that's not bound by too many possessions. As someone who loves helping people and other businesses, it allows me to generate business for others while providing me the freedom to put my resources towards outfitting my vehicle for traveling and provides the opportunity to work from remote locations.

Jared is a digital nomad currently based in los angeles but gearing up to travel new states in a converted vehicle.
Malcolm simister: an online training business will allow me to become a complete nomad
For the last seven years i've been a semi-nomad, combining several months living on a narrow boat in england with several months at home  in Australia   each year.
I've morphed my business from consulting with a bit of training on the side to training with a bit of consulting. I arrange face-to-face workshops for when i'm at home but stay in touch with clients and develop training material while on my narrow boat.
I've worked while moored in beautiful places on the rivers thames, severn and avon (including in the centre of stratford-on-avon next door to the royal shakespeare company theatre) and on numerous canals, in the middle of london and in the middle of nowhere. It's gorgeous!
I'm working on an online training business which, when this situation is over, will allow me to become a complete nomad. Can't wait!

Malcolm simister is a chartered accountant specialising in training non-finance people in finance and in training accountants about driving financial results.
Kristine thorndyke: seo consultant for online education companies
I learned how to do seo for the online education niche and was able to work for a year doing consulting for online education companies. What i like about seo is that it is extremely results-driven and can be predicted with decent accuracy in terms of how much organic search increase you can expect to see within a 6-month to 1-year period. Each month when i hopped on a call with my clients, i was able to share some 'wins' such as an increase in serps as well as backlinks gained. The clients may not always understand  SEO,   but something they clearly grasp is an increase in search volume, which leads to an increase in sales volume on their end. It's a win-win for both sides and you can feel accomplished for having a legitimate positive impact on a business. Eventually, when you get enough experience in seo and content marketing, you can also decide to jump off the deep end with your own online business!
I recommend seo for anyone who is driven by data and results. You must be willing to roll your sleeves up and work in excel as well as have organization for running campaigns and updating clients on progress.

Kristine thorndyke is the founder of test prep nerds, a premier resource for test prep resources and insight on popular prep courses including the act, sat, gre, mcat, and more!
Freya kuka: freelance writing has unlimited earning potential with low necessary qualifications
I would recommend freelance writing as a great freelance job to anyone who wants an option that has unlimited earning potential with a low amount of necessary qualifications.
I have been a freelance writer for 4 years now and if you want to live the life of a digital nomad, this one is perfect. You will probably never even hear the voice of most of your clients, all of the work is done singularly and there are no time constraints- you can work anytime from any time zone.
There is also the added benefit of it always being around. There are always going to be companies that need new freelance writers.
It is fun, flexible, and as a secure as a freelance position can get.
Freya kuka, personal finance blogger, and founder of collecting cents
Teri ross: marketing technologist for people who are curious and tech savvy
I am a marketing technologist and i have been a digital nomad for the past 5 years. I have visited and or lived in england, france, greece, kuala lumpur, bali, australia and taught skiing in vail in the winters.
I would recommend this lifestyle for people with mobile careers who are curious and tech savvy.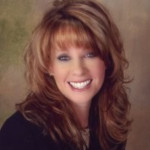 As a marketing technologist, i help organizations drive leads and revenue with a data driven strategy that identifies the roi of all marketing initiatives.
Anzhela vonarkh: freelance translator can be a good source of regular and additional income
In my opinion, the best digital nomad job is a freelance translator. I have been working on this position for about 5 years now and do not plan on quitting. It can be a good source of regular and additional income. With globalization and technical development, translators and localization experts are in demand regardless of industry. I recommend this job for those who have a degree in linguistics or translations and have a deep knowledge of various subjects. Translators must be ready to learn new things, enrich their vocabulary, keep up with trends. Certification from translation organizations like ata will allow working with a translation of documents as well.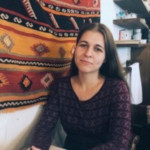 Anzhela vonarkh is a senior content manager at thewordpoint - a company that provides translation services to individuals and businesses in more than 50 languages.
Sam: blogging and affiliate marketing is for anyone open to learning
Currently i run two blogs being monetized by amazon associates. I started the first blog in march 2019 and the second in march 2020. My experience so far has been great. As an ex-freelance writer, and for the first time in a long time, i feel true independence to not be bounded by timezones, and to be able to work at my own place. I don't get stereotype based on country or language. Not only that, these are businesses i own; my investment that i can as well flip if i run into some financial difficulties; and that i'm earning, albeit decently from, on a consistent basis.
Authority, relevance, quality - choose one or a maximum of two to run with. If you have some credentials, experience or background on certain topics, that can also help. To put it simply, blogging and affiliate marketing is for anyone who is open to learning, focused, disciplined, and patient.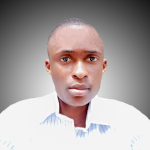 Sam owns & operates a couple fairly successful blogs that is helping people improve their lives. He can speak to, and has interest in topics to include content marketing, making money online, and telecommuting.
Julie singh: marketing, content writing, development and other support for small businesses
We are digital nomads ourselves, and prefer to hire other digital nomads as freelancers for our business, tripoutside.com. Besides being an entrepreneur and building your own business, we think freelancing gigs are perfect for digital nomads - particularly marketing,  content writing,   development and other support for small businesses. These types of roles do not need to be office jobs anymore, especially with covid-19 and most companies moving to remote work. There are platforms like fiverr and upwork where we hire freelancers, that are great resources for finding work remotely, with the benefit of being able to work anywhere in the world!
Julie singh and her husband reet left their corporate careers in 2017 in pursuit of their passion for the outdoors. They have been traveling full-time in their rv with their cat juke ever since, finding the best outdoor adventures and local shops to feature on their hand curated platform, tripoutside.com. The goal of tripoutside is to get more people outdoors and make booking outdoor adventures simple.
Itamar blauer: an seo consultant can pick its own client
I am an seo consultant that works entirely remotely for clients around the world, and i wholeheartedly believe that it is the most liberating job to have.
You set your own schedule and pick your clients, meaning that you can work with people that you like, as well as having a better attitudinal attachment to the projects. Having the freedom to choose where and when to work also has its benefits, since i have more time to create content for my blog and youtube channel, as well as being able to exercise regularly.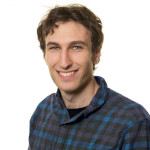 Itamar blauer is an seo expert based in london. He has a proven track-record of increasing rankings with seo that is ux focused, data-backed and creative.
Mark hemming: freelance translator to pick and choose what you do
My best experience of a digital nomad job has to be working as a freelance translator. It's not the easiest of jobs to get started in, as it usually takes a little time to build up a portfolio of clients and agencies to work with, but there are also an increasing number of portals you can get work through, such as proz.com, where my journey in translating began around 10 years ago. I think one of the best parts of the job is being able to pick and choose what you do, meaning it is easy to combine with other sources of income.
I'd recommend the job to anyone with a background in languages with an eye for detail, as you need to be very good at picking out errors and researching tricky terms, but the plus side is that your location and time zone are not really important (i've always felt a little smug when finishing a job on a plane journey knowing that a lot of other people out there are chained to a desk!) And pay rates are usually fairly reasonable.

Mark hemming has spent a large chunk of his life split between russia and england and now runs libra translation in liverpool, uk.
Gen ariton: freelance writer is the best digital nomad job
I believe being a freelance writer is the best digital nomad job. I have been doing it for almost 10 years now. At first, i started it as a way to supplement my 9-5, and then whenever i wanted to take a break in between jobs, especially after working non-stop for more than a year, i would travel around the world while being supported by my freelance writing pay. For example, i worked in qatar for 1 year and 2 months, then i went back home to the philippines and started travelling to different places in the country while only working freelance. Then after almost 2 years, i got another 9-5 in indonesia, stayed there for a year, then went to uae, stayed for another year, then i started doing freelance work again, stayed for a month in thailand, then a month in vietnam, then 20 days in cambodia.
It's not for everyone, of course, especially not for those without a sense of adventure, for those who ain't willing to try new things, and for those who crave the everyday mundane routine.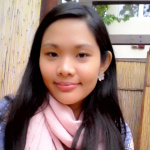 Daydreaming of pristine white sand beaches and attempting to beat her 40 books read in a year record, she is a communications specialist by day, a freelance writer by night. Her mailing address changes every year, and right now her postal code is in romania where her husband is from.
Marina avramovic: a web developer or a programmer is at the top of the list
With the rise of the gig economy and remote work culture, many careers can fit the nomad lifestyle. However, the best nomad jobs are the ones that provide a substantial income so that you can freely move from one place to another. Being a web developer or a programmer is at the top of the list - if you're good at your job, you can earn enough to live in developed or underdeveloped countries. There is no need for frequent virtual meetings with the team, which makes it great if you're in the places that don't excel in the internet connection.
Another fantastic digital nomad job is writing. As a writer, i've experienced the freedom and the feeling of a creative influx in different places around the globe. As a writer, you can focus on content, copy, technical writing, or any other form that will provide you a steady flow of clients. Whatever you write, the files aren't big so you can go to the most remote places of the earth if you fancy - and send your work using only your cell phone internet. The good thing is that you don't need to have many - if any - meetings to do your job well, so you get to have a fully flexible working environment. I'd recommend the nomad writer job to anyone who can consistently produce written work and adapt to changing environments.
Marina has always had a passion for dissecting myths from reality, to help eliminate the confusion and to share her knowledge on a subject many still consider a taboo. Over the years, her mission became raising awareness about cannabis and cbd, which led to founding her first website, cannabisoffers.net.
Alex tran: any job you can do via video to teach classes wherever
The best digital nomad jobs in my opinion are blogging and any job you can do via video. I currently offer tarot reading via video (10 minute sessions for only $5) and teaching yoga online. I use zoom to teach classes wherever i am in the world.
With my blog i make passive income and earn a considerable living from ads, sponsored posts and affiliate income. I can do this anywhere in the world.
I also have a fully remote job, which allows me to work anywhere in the world.
My tips for being a nomad are that you should never settle for a job that doesn't meet your nomadic life requirements. Keep looking until you find that opportunity that works for you.
I also do some freelance marketing consulting on the side, but that one can be demanding and opportunities are irregular.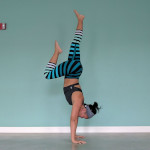 I am a wellness and lifestyle blogger at www.schimiggy.com. I am also a yoga and meditation instructor.
Justin ngo: content writing will allow you to put your creative skills to the test
In my opinion, i believe that content writing is the best digital nomad job/career. I have been a content writer for 5 years - and i got to say, it's the best job i have ever worked in. In my experience, if you're a writing creative - content writing will allow you to put your creative skills to the test. How can you get your client's blog to generate more views with your writing and how will it translate to the sale of the products/services? Most businesses don't know how to write for seo - and if you can show anyone the results you can get on a consistent basis, you're a shoe in for more work and income. I would definitely recommend this job for someone who has creative writing skills and who wants to expand their toolkit in terms of subjects and research. Good ad copy pays extremely well, and you get to decide when you want to work and when you want to relax.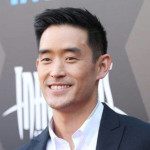 Justin ngo - copywriter, content writer and co-founder
Kalev rudolph: good writers will always be in high demand
Transitioning to the digital nomad lifestyle takes a lot of patience, ingenuity, flexibility, and luck. Figuring out the perfect niche for your skillset is a critical first step before you're ready to pack your bags and head around the world. If you're a strong writer, creative thinker, and problem solver, copywriting might be the perfect fit for you.
Keep an open mind about what you're capable of writing, too. Many companies will train you on their area of expertise and provide the data, science, and information necessary to write strong content. In my case, i never imagined i'd be able to help my parents figure out the best insurance companies, but it happened just last month, thanks to my work with expert insuranc reviews.
Good writers will always be in high demand. As the algorithm refines and we enter an age of the internet where presence is power, companies need people with diverse experience and unique voices to help craft their brand voice.
Be patient and diligent in your early stages of job applying—keep looking, refine your writing samples, and don't give up!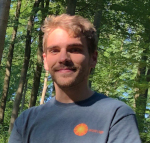 Kalev rudolph is a writer for expertinsurancereviews.com, currently based out of philadelphia, pa.
Shagun chauhan: a marketing strategist helps their client to create and manage the budget
There are a few great jobs for digital nomads to select from. If you're the creative type, you can work as a graphic designer or can initiate a blog. Those who enjoy interacting might want to get into teaching a language online. For those technical nerds, you can work as a programmer or developer.
Today, let me share it with you the one digital nomad job that i prefer is becoming a *marketing strategist,*
Being a marketing strategist, you will assist the companies and businesses virtually to grow. Some of the basic tasks that include are designing digital marketing campaigns and considering market research. As a marketing strategist, you will be able to analyze the business and set up necessary facebook ads. Moreover, a marketing strategist also helps their client to create and manage the budget. They design a budget that can meet each client's needs at the initial level of the project and can able to track it throughout the process to make sure it is adhered to.
The online virtual world is constantly growing and so are online businesses. This results in the opportunities for online marketing strategist will just continue to grow.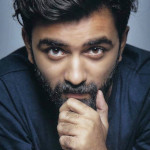 Shagun chauhan, business consultant, four technolab pvt ltd - customized software development company
Sarah walters: consulting require some travel and in-person meetings
Consulting stands right up there as one of the easiest jobs for a digital nomad. Much of it can be automated (online courses, etc), and it's not uncommon for it to require some travel and in-person meetings, added benefits for someone who's not tied down. It is best for go-getters and people who are ok with a flexible schedule though - you might have to be up late or rise early to make a call on the client's schedule.
Sarah walters, marketing manager, the whit group
Marcus clarke: writing pays well, past a certain point
Writing pays well, past a certain point at least. I've only dabbled, but more than one of the freelance writers i work with are genuine nomads. Seems to be best for people who can adjust to whatever local culture quickly and who work best in short bursts.
Marcus clarke, founder, searchant.co
Kevin miller: freelance writing is one of the easiest gigs to take on the road
Done some writing in my day, and i have to say that freelance writing (or even remote writing for an agency/company) is one of the easiest gigs to take on the road. Nothing needed but your brain and an internet connection for your laptop, things found around the world these days. It's not always a glamorous job, and it can be a bit cliched, but it's well-known for a reason. And it's cool to be a part of a very long tradition of writers who traveled and wrote on the road.
Kevin miller, founder and ceo the word counter
Alan silvestri: affiliate marketing works suprisingly well
I've done a bit of  Affiliate marketing,   and that works surprisingly well for someone living the digital nomad lifestyle. A bit less traditional than, say, freelance writing, and it does require some close attention to detail. But overall it offers the same flexibility - it's all online, and the worst sacrifice you might need to make is to adjust your schedule a bit.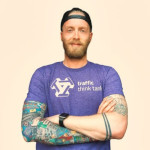 Alan silvestri
Steve deane: digital marketing and seo using specialized skills
With the time that our society is in now, having access to technology whenever and wherever we want, becoming a digital nomad is a great option for anyone interested in working on their own time. The best digital nomad job in my opinion is related to digital marketing and  SEO,   using specialized skills to help advertise for a business and target an audience that will result in real leads and sales. This is the most important part of success, narrowing down an audience and creating content that will actually reach this audience. Not everyone can do this, that is why a majority of larger corporations outsource work for an expert in this field. By providing valuable seo tools and software for any company, expert professionals are able to develop exactly the right plan to build ultimate success. Especially for older businesses who are not as technologically savvy, and are looking to hire someone who can help take care of building the initial online awareness. Take the time to study and practice digital marketing/ seo techniques to gain the best skills needed to become a digital nomad.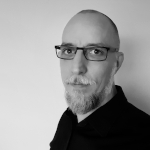 I have been working in the internet industry since completing my masters degree in multimedia in 1999. I originally have an accounting degree which helps me analyse and explain in simple terms the relative value for money clients can expect from their online marketing strategies.
---

About the author - Michel Pinson
Michel Pinson is a Travel enthusiast and Content Creator. Merging passion for education and exploration, he iscommitted to sharing knowledge and inspiring others through captivating educational content. Bringing the world closer together by empowering individuals with global expertise and a sense of wanderlust.
---
---
---