---
---
Managing a workforce remotely usually means selecting and using the right remote management software with all collaborators.
While their are different needs depending on the type, size and goals of business involved, in general the needs are similar, exchanging files, texts or audio and video being some of the most basic ones.
In order to understand better what works well and what doesn't, for different companies, we asked the community of experts for their experience on the subject - here are more than 20 of the best answers we've received.
Have you been using a software for your team remote management? Why did you choose it (or what were the reasons given by your management), and what is your experience with this software?
Aalap shah: if you as a leader do not use the tool, no one else will
What we realized once we moved to working from home is that we needed a more detail-oriented task tool vs. a master excel doc that listed out our various activities per client. We also needed to a better job of tracking time since we could no longer have a quick chat about client deliverables and loads. We invested both time and hired a consultant to roll out a pm (project management) software called asana for our team. We use it to create a database of tools and tasks and measure our client load and hours along with making sure that nothing is missed. It has really helped us understand better the incoming requests from our client and how to prioritize what is most important in this time. We've also started using clockify, a time-tracking software, and are using slack a lot more than we were pre-lockdown :) my tips are:
Invest in a tool that integrates with other applications you have so it's an easier lift
Create a training schedule for the software
Lead by example.
Aalap shah is a chicago-born entrepreneur, public speaker, philanthropist, and the founder of 1o8, a fresh digital marketing startup focused on deepening brand awareness and increasing sales for amazon and e-commerce companies nationwide.
Nate nead: we love asana and will be using it for years to come
Because all of our marketing and software development projects have strict deadlines, working with a remote team devoid of a project & time tracking tool would be an operational death sentence.
Internally, we use asana to track all projects and tasks, using alert features for keeping various stakeholders to a project task aware of their need to contribute in a timely manner. It has been so effective and is now so entrenched with our team that the mere (semi-recent) suggestion that we attempt to see what else may be on the market almost created a mutiny among several team members. In short, we love asana and will be using it for years to come!

Nate nead, principal, seo.co
Allan borch: asana comes with a user-friendly interface
I own and manage a handful of blogging websites. As such, i have a pretty big team that is working remotely to publish articles, do backend site maintenance, and digital marketing.
I used to manage things the old fashioned way, which involved lots of meetings to get updates. This disrupted peoples' schedules so much that our productivity suffered. So, i started looking for remote project management software that we could use.
After a few fails, i found asana and it has been working for us really well.
Asana is both a project management and time tracking tool. It's an awesome piece of software that enables the members from different teams to stay focused on daily tasks, goals, and projects to help the business grow. In addition to time tracking, asana comes with a user-friendly dashboard interface that allows me to share results with my teams and see what's on track and what needs attention. Asana boards also make it easy to move specific project tasks through multiple stages quickly. And the feature i like best — a platform that lets me see the status of any ongoing project at a glance.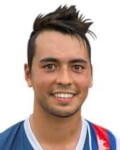 Allan borch is the founder of dotcom dollar. He started his own online business and quit his job in 2015 to travel the world. This was achieved through e-commerce sales and affiliate seo. He started dotcom dollar to help aspiring entrepreneurs create a successful online business while avoiding crucial mistakes along the way.
Ray mckenzie: startingpoint was simple to configure
We have transitioned to using remote workforce tools during these times. We have been utilizing startingpoint (www.startingpoint.ai) for our small management consulting firm. We chose the tool because it was simple to configure, allowed our clients and customers to communicate with us efficiently, and provided us visibility into all of the communication across our full client portfolio. Our internal team is also able to communicate within the tool which is an added benefit. Our experience has been great. It was simple. It was effective. It helped make life easier during these times with our team.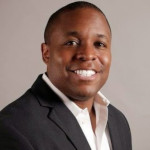 My name is ray mckenzie and founder and managing director of red beach advisors based in los angeles, ca.
Chris davis: trello has a ton of automation options built-in
I'm an internet marketer that helps business get more traffic. I have been using remote management software for multiple teams over the past few years! Trello is currently our main go-to for remote team management. We chose it because it's kanban board style makes it easy to visualize where a project is at in its process as well as who has done what task within each. It also has a ton of automation options built-in along with integrations in order to better keep track of where things are in the course of being completed. If you already use tools like slack or hubspot, you'll be able to connect them seamlessly and share updates and files between each one. We've been using trello for about the past 3 years and it has honestly been a game-changer for us.

Chris davis is the co-founder and cmo for pr startup company, revcarto. He has been featured in publications such as databox and rawshorts, as well as spoken at events around his hometown of philadelphia, pa. Chris is also a 2020 *top 100 marketing and advertising leader* award recipient.
Jennifer willy: slack brings all our work communication under one roof
Working from home seems like the ultimate luxury that no one would pass on. But most of the professional tends to overlook a crucial element that matters the most, productivity loss due to lack of communication. But due to the sudden rise of this medium, many software has been developed recently. Our company personally uses slack. It brings all our work communication together under one single roof. It literally gives off the vibe off virtual office that you can get from any software. It offers features like real-time messaging, archiving, and search for teams. There's also an added feature of syncing all your other remote tools with this software so that we can receive all the notifications in one place.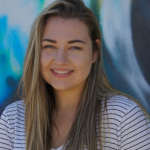 Jennifer willy editor, etia.Com
Naheed mir: i use trello and a time doctor app to analyze my remote team
*trello**:* if you are an employer, you can use team management software like trello to organize and coordinate work with the entire team. This web-based suite makes it easy to keep track of tasks planned, get updates on progress at each step, and assign different team members to each task. It also allows communication and gives you a clear idea of productivity and performance to evaluate each team member.
*time doctor:* time doctor application is the best software to analyze your remote team. Time doctor helps to check your activity daily. The remote team time is recorded for each event assigned to them. It also marks the open tabs or the running of any social media application. The best part of time doctor is that it takes random screenshots and shares them with the manager.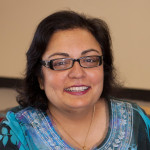 My name is *naheed mir*, and i am the owner of *rugknots*. Well, i have decades of experience in handling and managing my remote staff as almost all my staff is working remotely.
Syed usman hashmi: slack is the best software to organize your remote workforce
We as a team use slack for our communications, team management, and most importantly file sharing. It enhanced the productivity of the team, no matter where everyone is working because of its sleek layout to keep everything organized.
By sharing files and documents i can add comprehensive and critical details, which is not possible while browsing folders so it is good for my team to access it without any hassle.
Its app directory is so vast that you can share all kinds of files, docs, photos, and media without even spending time on changing tabs.
Its collaboration feature helps to share big files across all departments and can see the final product together with in-line file and document sharing.
Channels (organized spaces) make it easier to share files and the context around them with the right people — and find those files later on.
Most importantly its security feature: files in private channels or messages are only to be seen by the people added in the first place.
Hence, slack is the best software to organize your remote workforce and to communicate within your team with full security.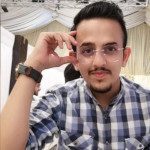 Syed usman hashmi is currently working as a digital marketing strategist. He loves to socialize, travel, read books, and occasionally writes to spread his knowledge via blogs and discussions. He also teaches individuals who are pursuing their future in digital marketing.
Lilia manibo: zoho, skype, gmail and gsuite
We use the following tools for collaboration, engagement, and task delegation:
1.Zoho: i can say that this platform is one of the best that every online business owner should be using. It's reliable, consistent, and user-friendly.
2. Skype: skype will never be out of the list. We use this for meetings, discussion, and sending of files.
3. Gmail and gsuite: as always, these platforms are helping entrepreneurs and digital marketers to communicate seamlessly and save files efficiently.

I am lilia manibo, writer and editor from anthrodesk.ca, a standing desk retailer in canada and us.
Nooria khan: a number of remote softwares - each one is unique
Our company has been using a number of remote working software's, each one is unique and offers optimal functionality and user-friendly experience.
As a first-hand user of the following remote working software's my experience has been very easy and trouble-free. I got easily acquainted with all the pre-requisites to use these online software's.
1. Time tracking: we use hubstaff: https://hubstaff.com/
2. Video meetings: zoom + uber conference
3. Chat updates: we use slack. We use slack for day-to-day communication. We have simplified our internal communication in order to increase efficiency using this tool. It's a must for remote workers.
4. Project management: trello. With our team, we are using trello project management to stay organized. We use the tim ferriss trello productivity template. Each task has its own section which makes it easier to keep track of the developments. This app has helped us to be more productive, manage workflow and collaboration. This way we are able to know each other's activity.
5. Collaboration: google suite (google docs, spreadsheets, etc). Doing a zoom-based video meeting each week with the entire team to ensure we strengthen communication and improve collaboration between various team members. Likewise, we also use uberconference which us an easy, powerful, and pain-free way to schedule and run audio conferences.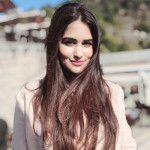 I am a cybersecurity expert and marketer at heart water. I write on various topics on lifestyle relating to mental and health hygiene and have been featured on large publications like business insider, business2community, reader's digest and cnet etc.
Chad hill: google drive is very helpful
We all heard about how helpful google drive is and with sudden work-from-home adjustments, team leaders have created an exclusive folder of the team where they can submit their report and acquire some files they need at a time. Google drive is very helpful because as long as you have access to the folder, you can get the files you will be needing in no time plus you don't need to log in as long as you have the link and its available on the internet which made it accessible to everyone. It lessened your worries to login and access other exclusive databases which are sometimes lag more and consumes additional time.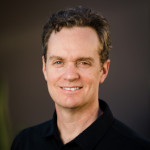 Chad hill, cmo @ hill & ponton: veterans disability lawyers
Ljubica cvetkovska: it's hard to find an all-in-one tool
Generally, i think it's hard to find an all-in-one tool that will manage every aspect of a business in a remote workforce, so we opted to use several specialized software. But if i had to pick my favorite, i would say hubstaff and asana have a priority.
Hubstaff is a time tracking software that allows us to see how many hours are our employees working throughout the week. Furthermore, hubstaff takes screenshots of our employee's screens and will enable us to gain insights on how they're spending their time at work.
Asana, on the other hand, is a task management software that enables teams to streamline work and track tasks from their creation to completion. Asana allows organizations to break bigger, more challenging tasks into small, manageable chunks and assign them to different team members. This feature enables managers to track their progress effortlessly and have their to-do list in one place. Asana is useful for both remote and in-house employees who struggle with the workload and want to obtain a more organized workday.
Asana is extremely affordable, and it's even free for teams of up to 15 users. However, it lacks time-tracking features and advanced project timelines, which can be essential when it comes to billing and sticking to schedules.
Even though asana lacks some features we could find useful (live chat, for instance), it's well integrated with other apps that can quickly solve this problem. For example, asana works perfectly with slack, which enables teams to discuss project-related things, or with harvest, to successfully track time spent on specific projects.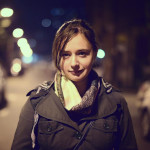 A full-time researcher of all things cannabis-related, ljubica devotes her time, energy, and skills to present the most reliable data in the realms of cannabis and cbd. Writing keeps her pretty busy, but when she has free time she can be found binge-watching tv shows or hitting up the gym.
Mohsin ansari: toop messenger works on low-speed networks too
We have started using troop messenger to keep our remote teams intact. It helped us track each employees work behaviour and workflows with an advanced employee tracking functionality, the tm monitor. Our management made us to adopt this tool for its high-level security compliance features as it ensures secure office-like work culture and environment.
With troop messenger, our team's collaboration was faster, so as our work productivity! The upside of this collaboration software is that it works on low-speed networks too. The cost-effective application let our teams to be more transparent and accountable of their working patterns and routines.

Mohsin ansari, tvisha technologies
Hasan: zoom makes it easier to discuss important things
The biggest issue, while remotely, is the communication gap. When there is something important to discuss, chatting via text messages makes it difficult to deliver the message purpose. According to our experience, zoom is the best tool for remote workers, which makes it easier to do meeting and discuss important things about work. The software offers live video conversations, which improves the satisfaction of both employees and the company.
We used this tool while the workers were given work from home, and it was a great experience. Our employees said the experience was similar to working from office but only in our sleeping pajamas.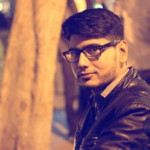 Hasan is a content manager working for film jackets with expertise in seo and marketing.
Dawid karczewski: we've split communication into synchronous and asynchronous
Communication becomes a thing you have to manage when your company is working remotely. There are no more random meetings in the corridor, no more shared lunches, no more cigarette break talks. We've split communication into two levels - synchronous and asynchronous. Synchronous communication is used to quickly get attention when you need someone's input and to debate on non-work topics (like games, food, etc.). It's basically like going to someone's desk in the office. There's plenty of great tools on the market, just to name a few: microsoft teams, slack, discord, mattermost. At ideamotive we use slack, as it has been on the market for a while now and it's position led to others to integrate with slack. Thanks to that we can have information from our servers, calendars and all kinds of stuff put into slack messages with low to no code integrations. For asynchronous communication, we've been using the unquestionably the most popular project management tool - jira - for a long time. Lately, we've moved to clickup and our team is really happy with the experience so far. Every task that has to be done, every conversation that doesn't have to be synchronous (or otherwise immediate), basically everything we do and plan to do has its place in clickup and everyone can work at their pace and has all the information needed available in one place.
We've switched from jira to clickup for our internal projects and processes. And it rocks! It's faster, more intuitive, has a lot of great features and integrations and it just works.There Are countless jokes about jira performance and complexity, yet everyone uses it as a state-of-the-art tool for project and workforce management.
And we were among them. To be objective - it's a great, mature tool, but with time it becomes slow and unfriendly. We decided to search for something better ... and we found clickup! It's a lightweight yet powerful tool for task management in general. It has all the jira features we need without its pains and drawbacks. We've been using it for three months already and moved all internal operational processes and projects there. It looks like we made the right choice. We have been gathering a lot of positive feedback about the tool from our employees, across various teams. If you haven't tested it yet within your company i strongly encourage you to give clickup a try.
We will surely be recommending it to our clients!

Dawid karczewski - cto at ideamotive, a software development company specializing in web and mobile apps. He worked as a security consultant, backend programmer, system and network administrator. Full stack developer. Experienced in ruby on rails and react native applications development. Passionate about new technologies.
Josefin björklund: we are using asana software for our remote team management.
We have chosen this software for managing our remote team employees and their tasks. Asana has made our work easy as it has some of the best features for task management as well as conversion tracking, team assignments, and project archives to manage tasks and increase productivity. We access dashboards for quick overviews, and timelines that can be adjusted depending on each team member.
We can assign tasks to our employees, and then track their progress & review milestones previously set up for the project. Its notification system is also good, making it easier to keep an eye on the tasks from the very beginning by sending us emails for every update, increasing our convenience further. Asana has proved itself to be very effective for strategic planning for any team size.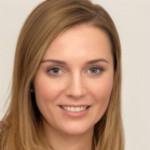 Josefin björklund, ceo & entrepreneur
Ayushi sharma: the best software depends on several factors
The new era of the workforce has started, and *almost 90 percent of the workforce are planning to be remote worker for the rest of their career. *remote companies have opened the door for every single talent present across the globe. There is a huge market with many options for different types of collaboration tools or software such as base-camp, skype, zoom, google hangouts, microsoft teams, slack and many more. The best software for the organization depends on several factors such as number of employees, budget and any specific features required.
With the right set of remote tools, remote team can work with ease and scale to new heights. *i would like to recommend base-camp, the remote workforce management software which is used for project management and it has exceptional features*. Using this software, we can create tasks team members has to perform. It is a project management tool launched by a remote team to track the progress of ongoing projects under one umbrella.
It is a cloud platform that assists the software development team to look at the project updates, team member's tasks, progress on projects, delivery timelines, and group chat with the remote team. It also provides facility to create multiple groups, plans, and kanban charts on the platform.
Organizations can use this tool in their organization to manage remote work effectively.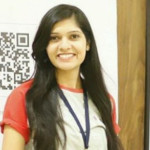 Ayushi sharma, business consultant, ifour technolab pvt ltd - custom software development company
Sean nguyen: we communicate on slack - for project management we use trello
I can't live without remote team management software: we use a couple of apps and tools for remote team management - i like trello and slack, personally, and the team has adapted well to them. We landed on these because a lot of our work is collaborative, and i found these to be flexible and robust enough in their features to cover our needs. We can all communicate publicly and privately on slack, send documents, share pictures, etc. and it's always on so it's super convenient. We use it to chat on both work topics and personal ones, it's very useful that way, allowing you to create different "channels" for different needs and topics. You can add different people to each channel, so it's easy to keep matters separate. For project management, we use trello. The kanban method they use is the best i've found for working with a team. I also use it for my own personal projects, even if i'm the only one on them. It helps maintain everything clear and organized and everyone is always aware of what stage people are on - what's in progress, what's been completed, etc.
Sean runs internet advisor because he believes everyone should be aware of every service provider option in their area. He is an avid gamer and takes internet speed a little too seriously.
Nikola baldikov: brosix comes with a control panel for the administrator
Our team has been using brosix instant messenger for the team's internal communication and collaboration. It is an end-to-end encrypted tool that comes with a control panel for the administrator of the network, usually the company's manager or it. Team members benefit from a package of enterprise features such as text/audio/video chat, screen-sharing and remote control, unlimited size file transfer, whiteboard, and other. The administrator has access to all the information exchanged and can control all members and their settings. The tool can be used on desktop, tablet, mobile and on the web through the brosix web client. It can also be used on windows, mac, ios, android, linux, etc. It comes with 30-day free trial and an option for a demo session.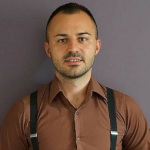 My name is nikola baldikov and i`m a digital marketing manager at brosix, a secure instant messaging software for business communication. Besides my passion for digital marketing, i am an avid fan of football and i love to dance.
Ruben bonan: monday.com as software for remote management is very easy to use
As a small business owner, time management is vital to our success. I have been using monday.com as software for remote management.
I chose it because it's very easy to use and has a lot of integrations with other tools that we need daily (zoom, slack, g suite, mailchimp, typeform, facebook ads, github...), it centralizes a lot of services in one platform.
As a digital marketing agency, we have a lot of projects to deliver each month. Monday enables us to create templates (boards) that help us break down huge projects in many simpler tasks for which we can track the time spent on every single one of them and on the overall project.
The built-in time tracking enables us to better identify the tasks where the performance needs to be improved and to rectify in real-time the time needed to accomplish each task and project. Because we are constantly improving our monday boards, and thanks to the great automation functionalities, the new projects can benefit from those improvements automatically.
Monday is magical in a way that we almost don't use emails anymore.
And if you have ever used emails for complex project management, you know how it can quickly become a nightmare.
Monday enables us to organize all the pieces of information that we need in a very efficient and clear way.
We don't spend time searching for information anymore.
Ruben bonan is the founder of marketing marvel, an industry-leading digital marketing company. Through their services, marketing marvel helps organizations develop their brand awareness and increase their revenues by generating high-quality leads.
Shiv gupta: start using asana as a team collaboration tools for remote workforce management
Remote workforce management comes with a unique set of challenges. However, with the right project management tools like asana in place, you'll be able to still stay up to date and connected with all of your team members. This tool provides a shared view of projects to all stakeholders so everyone understands their role in project completion.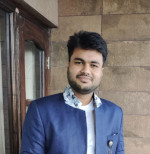 Incrementors is a digital marketing agency that provides a wide range of services from seo, web development, web design, e-commerce, ux design, sem services, dedicated resource hiring & digital marketing needs!
Alicia hunt: koan gives teams the ability to drive exceptional results
Koan is the simple, collaborative way to manage goals and okrs across any organization. It is a saas-based platform that empowers remote companies to strengthen strategic processes and continuously deliver on objectives. As the modern leadership platform, koan gives teams the ability to drive exceptional results through alignment, transparency, and accountability.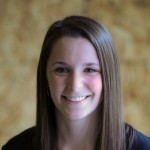 Alicia hunt, director of marketing at koan
Andrei vasilescu: basecamp has an exceptional document management system
Basecamp is an amazing solution for managing remote workforce smoothly and that is why it is widely used by numerous business and agencies. This multi-functional software is extremely useful for team collaboration in order to manage projects and employees remotely. This tool offers a variety of features such as to-do-lists, message boards, check-in questions, task management, different reports etc. Basecamp also offers flawless communication feature through which you can remain connected with your remote workers. This tool helps you to keep tab on each of your remote workforce and every movement of your projects. With the help of this remote software, you can efficiently monitor and steer your projects and employees to achieve the required success on time. In addition to that, basecamp has an exceptional doucment management system which empowers you to secure, share, store and move your important documents at your wish. Its message boards allow you to make and categorize your conversations with your remote team members. You can embed image files, customize your posts and restrict it for selected people. The check-in questions feature of this tool allows you to ask questions to your team and it saves the time for elaborate team meetings. It's versatile reports system helps you to stay on top of your project status and remote employees in real time. Basecamp is one of the most useful remote workforce management solutions so far.

The author, andrei vasilescu, is a renowned digital marketing expert and ceo at coupon website in the name of dontpayfull. He is providing cutting edge digital marketing service to various international companies and different online coupons of various brands for years.
Ian reid: remote teams are connected and engaged using reliable multitasking software like monday.com
Such a work operating system supports the entire management round the clock. As a software developer, managing workflow from staff organization to monitoring productivity made easy using a system tool. Over the years of system applications, its versatility to be integrated with other tools has provided a seamless experience in team collaboration. This allows transparency in overseeing tasks and tracking deliverables accomplished individually or by team members. Though the most important consideration in choosing the right software is its functionality to adapt to the working culture and organizational structure of the company.

Ian reid, head of administration
---

About the author - Michel Pinson
Michel Pinson is a Travel enthusiast and Content Creator. Merging passion for education and exploration, he iscommitted to sharing knowledge and inspiring others through captivating educational content. Bringing the world closer together by empowering individuals with global expertise and a sense of wanderlust.
---
---
---