---
---
There are plenty of different tools available to collaborate with remote teams, and that can work for several usages.
In order to be able to understand the qualities and problems coming with some of them, we asked the experts community for their feedback on remote teams collaboration tools.
While most of them are using the very popular Slack, Asana, the G Suite solution or Microsoft  Office 365   and its teams program, some other lesser known tools can also be great for remote teams collaboration!
The best collaboration tools for remote teams might be different depending on your exact usage – therefore, these remote team collaboration software reviews from experts might help you select the best collaboration tools for your own remote work and the adequate software for remote teams in your industry!
Are you using a collaboration software to work with your remote team? Which one is it, and why is it good - or why would it be better to use another software / none at all?
Steve cooper: three of the best collaboration tools for remote teams
Zoom is great for formal meetings. Special features include voting, a whiteboard and breakout rooms - great for collaborating and virtual team building. Good alternatives are microsoft teams, skype, webex and google hangouts/meet
Slack is effective for all-day team communication. Special features include polls, emotion sharing, one-on-one spur-of-the-moment calls.
Doodle polls are great for organizing meetings when attendees don't have a shared/connected calendaring system.
With over 30 years' experience in technology consulting, steve cooper has founded three successful companies whose clients include fortune 100 companies, leading federal agencies, and world-class non-profit organizations.
Liv allen: the most popular is skype for business
Decision makers say that video calls or meetings help them feel closer to their teams (27%), maintain personal relationships while working from elsewhere (24%) and establish trust in working relationships (23%).
According to research, the most popular of these platforms are skype for business (used by 38% of end users), microsoft teams (27%) and webex (16%).
Good audio equipment such as headsets,  headphones   and speaker phones can alleviate auditory pain points both on and off calls. The best enterprise  headsets   on the market today come with dedicated buttons to instantly launch collaboration tools.
These findings are from epos' 'understanding sound experiences' report, which surveyed 2,500 end-users and decision makers of audio equipment, over 75% of whom work in organizations of over 200 people.
Understanding sound experiences

Liv allen
Debbie biery: virbela offers a nice alternative to zoom calls
My team utilizes a virtual platform called virbela. We login as avatars and collaborate with people from all over the world in a virtual environment. This platform offers an easy and efficient way to share ideas, attend conferences, and it offers a nice alternative to zoom calls. I have a dedicated team room where i can showcase my website, powerpoint presentations, and marketing materials. The break from video calls is a welcome reprieve because we don't have to fuss over hair and outfits, etc. Instead, the focus is on the topic at hand and there's a powerful sense of community and connection that comes from this type of engagement.

Debbie biery
Justina bakutyte: monday.com enables us to work efficiently and transparently
As a small marketing team of 4 that was so used to sitting next to each other and sharing updates with the simple swirl of an office chair, we were forced to embrace remote work really quickly and find necessary tools do sustain our processes.
Having tested out several collaboration software tools before, we landed on monday.com and continue to appreciate the product functionality that enables us to work efficiently and transparently.
What's so great about monday.com - and hey, this is not a plug, just genuinely love this software - is that it offers a variety of views, from simple tables to calendar view, kanban board, timeline, and so on. Meaning you can dynamically choose the view that fits your type of task best: content marketers - maybe calendar view is best; developers and operations - kanban boards all the way! It's also nice to have shared boards so we can easily check each other's priorities, progress, and more.

Justina is a well-rounded digital marketing manager with vast experience in content marketing, seo, and cro. Currently running growth marketing initiatives at a london-based startup yieldify.
Robert kienzle: those with video breakout rooms, namely zoom and bluejeans
The best virtual meeting platforms for large team collaboration and virtual workshops are those with video breakout rooms, namely zoom and bluejeans.
In terms of small group communication where everyone has a chance to speak, listen, and be seen, video breakout rooms are the best feature for engagement. Some other platforms have audio-only breakout rooms, but visual engagement dramatically drops while multitasking on other apps rapidly increases. Any virtual meeting room with more than 6 people in it won't foster full team discussion due to the time it takes for each person to speak and because conversation topics evolve before everyone gets a chance to contribute. Polls, chat boxes, and emoji reactions are great for large teams but none of these replicate actual dialogue on camera.
Outside of meeting platforms, both miro and mural collaborative whiteboards are excellent for immediate and ongoing collaboration. They surpass any whiteboard you'll find in virtual meeting rooms because they allow saving, exporting, access over time for people working at different times, file embedding, comments on content, and both authorized access and anonymous access depending on the host's needs. The built-in templates are amazing and save a lot of time.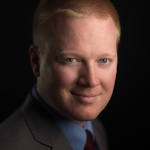 As the senior consultant at knowmium, robert helps companies improve business communication and team leadership. He has consulted on all 7 continents in person and is engaging professionals online from his office and home all hours of the day and night.
Stephanie riel: slack for ongoing communication, asana for project management
Two tools our team uses to collaborate remotely are slack and asana.
We use slack for ongoing communication and updates. We use asana for project management for our client work. The asana platform also has a comment feature so you can provide project-related comments to the entire team. We've been using these tools to manage client work for over a year and love them.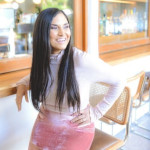 Stephanie riel is a brand strategist and the founder and owner of rieldeal marketing, a boutique digital marketing and branding firm that partners with business owners to develop a brand plan that aligns sales and marketing for results that boost the bottom line.
Nicole kinney: we're using several collaboration tools to keep the team connected
At procurify, we're using several collaboration tools to keep the team connected while working remotely.
These tools include:
Slack & zoom (for day to day communication across all teams), notion (for centralized documentation), bamboohr (for people management, requesting time off), emails (can you really live without this one :)), as well other tools for specific teams like dailybot slack app for daily standups, confluence and zendesk for the engineering team.
However, we try to follow the paradigm of people, processes, tools. So we seek to understand what our team members need to work together efficiently first, and then understanding what processes and tools need to be put in place to support them. We've created a remote work policy with easy to follow tips on how to collaborate better while working remotely with our tech stack.
You can find it here
In addition, we launch monthly surveys on what's working for our team members and what areas of communication need to be improved.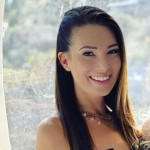 Nicole is head of people at procurify (www.procurify.com) and is a passionate people professional who strives to improve and grow businesses by investing in human capital. She believes that people are the foundation of every organization.
Jane flanagan: trello allows you to plan, communicate and organise tasks
My number one tool for collaboration is trello.
Trello is an amazing platform that allows you to plan, communicate, and organise tasks very effectively.
With this application, you can assign tasks to different individuals, set deadlines, share documents, communicate, and do much more. It greatly reduces the need for long annoying virtual meetings.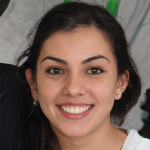 Jane flanagan is the lead project engineer at tacuna systems
Jason lee: use several different platforms that work well together
Getting results from your remote team does become a lot easier when you're able to leverage technology. Unless you're prepared to spend a lot of money on a custom build, you will need to work with the collaboration products currently available on the open market. What we've found that works best for us is to use several different platforms that work well together. For communication, we love slack. For working on projects and managing deadlines, we use basecamp. And the best part? The two integrate together nicely. Before you pick out your perfect combination, determine what is important to you and what features you can't live without. It can help cut through the noies in the selection process.
Jason lee is the content director for best online dating, a site that specializes in online dating reviews and review meals, a meal delivery kit review company.
Nancy baker: collaboration tools like milanote and cage
I manage childmode at home and it wouldn't be possible for me if i didn't use any collaborations software to manage my remote employees. I personally use collaboration tools like milanote and cage.
I use cage to coordinate with my team and manage their schedules, deadlines, and deal with the workflow of the project. The app is very simple to use and even non-tech savvy people can get used to it within days. Milanote on the other hand provides more or less the same services as cage but i find that it works better for teams who are into creative design. As such, i use milano to work with my web designers and seo team to create compelling and seo friendly designs for my website.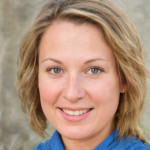 Nancy is a part-time organic gardener, producing a large quantity of food for her family. She has two lovely boys, and she loves to share stories and advice about parenting. She also writes articles about living a natural lifestyle, staying fit, and homesteading.
Randy vandervaate: we can use slack in any device
Slack is our number one collaboration tool for managing remote teams.
Slack is a workplace communication tool that is easy to use. It provides one-on-one messaging and video chat options. Communication happens in one place and can be segmented by creating channels. Each channel is visible to team members involved.
Slack also has a file-sharing option that makes sharing files quickly with our remote teams. It is also easy to search for files and content that you shared many weeks ago from one search box.
Slack also has a mobile and desktop app that we can use in any device. This also allows us to use just one app, which saves us the trouble of managing multiple sms and mobile phone application. This ensures clear and fast communication between all of our remote team members at any time of the day.
Randy vandervaate is the president and owner of funeral funds. Funeral funds is a life insurance broker who specializes in helping people pay for their funerals and final expenses. Funeral funds is licensed in all 50 states.
Raymer malone: nothing beats asana
My company's mantra is that if it's not in asana, it doesn't need to get done.
Asana is a project and task management application that is both simple to use and complex in functionality. It has scheduling tools that allow for proper timing and assignments to key team members. The software is intuitive and has task flow along with capability for multiple employees.
Asana is the best collaboration software on the market, bar none.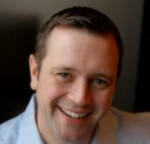 Raymer malone, owner
Kenny trinh: slack and trello
Slack in a business communication platform. Like in telegram or whatsup, you can connect your remote team using slack, but it also has many pros. For example, you can create special channels - dev channel, marketing channel, sales channel and etc., and your team members will see about what issue you are talking about or asking about. Also, you can make quick business calls using slack.
With the help of trello, you can manage all the business tasks, deadlines. You can give comments on tasks, choose the priority for them, and estimate them. This is very crucial because nothing will get lost and you will see the final result of the task.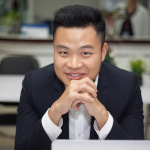 Anh built his first desktop at the age of 10 and he started coding when he was 14 years old. He knows a thing or two when it comes to finding a good laptop and he aims to share everything he knows through his websites online.
Yana carstens: miro and stickies.io for ideations and collaboration
Most meetings will have a collaboration and brainstorming aspect to it. For ideations and collaboration, i prefer to use miro and stickies.io. For ideations to be successful, all participants need to be able to present their thoughts visually. Miro enables everyone to draw and visualize what is shared in real-time. It is the most effective remote experience compared to an in-person whiteboarding session. It comes with many useful templates that teams can also be built off.
Stickies.io, i like to use whenever we need an affinity map or come up with lots of ideas. This tool as well enables all participants to contribute at the same time and enables us to organize our thoughts visually.
For overall communication and engagement, my favorite has been slack.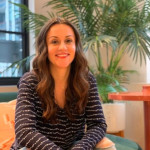 Yana carstens, a product design strategist and design leader with over ten years of experience with engineering-driven companies in edtech and fintech where she successfully introduced and scaled design thinking practices.
Allan borch: three best collaboration tools for managing a remote team
The first is asana. This is an online project management tool that enables my team members to stay focused on daily tasks, goals, and projects to help the business grow. It has an easy-to-use dashboard interface and has a platform that lets me see the status of any project at a glance.
And then there's zoom, which is an easy-to-use webinar and web conferencing platform that allows for detailed virtual collaboration. It's great for our virtual meetings because you get to hear and see participants in hd as well as share screens, photos, documents, and cloud content. Zoom is affordable, easy-to-use, and scalable.
Finally, we use slack as our main communication app. It's where employees can get instant feedback and connect with me or their colleagues, both one-on-one and in groups. A feature on slack that i value most is the ability to install apps that automatically report on business activity, like new email subscribers or product reviews, and bots that help keep employees engaged.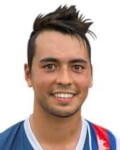 Allan borch is the founder of dotcom dollar. He started his own online business and quit his job in 2015 to travel the world. This was achieved through e-commerce sales and affiliate seo. He started dotcom dollar to help aspiring entrepreneurs create a successful online business while avoiding crucial mistakes along the way.
Chris: by far slack has the biggest impact
I've worked across a number of remote teams in a variety of roles for my day job and blog site.
During that time i've also used different software to keep connected, and by far slack has had the biggest impact.
It has a number of advantages. First, is the flexibility it offers as a chat tool. We work with a lot of contractors and service providers, so allowing them access to a specific channel in the company slack account is fantastic. It means that you don't need to go searching in another application to be across the conversation.
The other is its ease of use. It's easy to get going, but it also offers so many unique notifications which can help automate your business processes.
Not only can we view interface designs within slack, you can also link your support software to notify a channel when a new customer support ticket has been created. I'd recommend it for any business - large or small!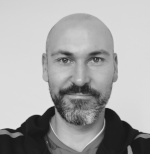 I'm the main editor at the games guy. I have a passion for table games like ping pong and foosball, product management and remote working.
Andrea loubier: tools and apps that can help your team stay productive and on time
When managing a remote workforce, keeping everyone on the same page (literally) is imperative. That's why it's a great idea to research tools and apps that can help your team stay productive and on time.
Slack is a great go-to app for communication and collaborating on tasks via quick messages. This messenger-like service is ideal for quick check-ins that don't require the time it takes to send a formal email and then wait for a response. The recipient gets a ping to his or her phone or computer and, if they're on top of things, you can have a response in mere seconds, which can be crucial when you're waiting for the go ahead on a particular facet of a task.
Now, when it comes to delegating tasks and scheduling assignments, asana is definitely the way to go. You can quickly and easily create tasks with descriptions, images and documents, easily assigning them to members of your team. The app will keep track of your tasks and notify you when something is due. The cool thing is that you can even task yourself, so it's perfect for a team that is collaborating on multiple projects.
Andrea loubier is the ceo and founder of mailbird, a desktop email client for windows. She has also been interviewed on bbc and bloomberg tv and is a contributor to forbes.
Bernice quek: we're currently using the following collaboration software
We're currently using the following collaboration software:
Telegram for daily communication
Zoom for online meetings and discussions
Google docs, sheets and slides for co-editing documents in real time
Asana for project management and monitoring deadlines
Harvest for time tracking of tasks
For telegram, it's great for daily discussions, sharing files and using the cute stickers to have engaging conversations. But if your business involves many clients or different projects, you may prefer using a software like microsoft teams, slack or discord. These programs allow you to set up different channels for each project so only the ones in charge of that project are involved in the discussion.
As for zoom, asana and harvest, they have free and paid plans. Zoom only allows 40 minutes of call time at a time, so if your meetings take longer than that, it'd be best to get the paid plan. Harvest pro is $12/person per month for unlimited people and projects. Asana has premium features that are only available for the paid plan. Lastly, google docs/sheets/slides are free to use and come with great features.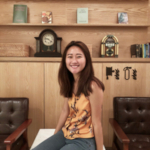 Bernice is the seo specialist of astreem, a business consultancy firm that offers franchise development strategies, business solutions and branding design.
Nelli orlova: we still have to use several old-school ones in parallel
At innmind we have a distributed team in 6 different countries and collaboration software for the remote teams was our pain point for a long time. After long research and testing of various tools available on the market, we still didn't find the one ideal tool that could satisfy all our needs. Monday, wrike, confluence, etc. - they either lose in usability or in price versus value factor. Therefore after 5 years of experiments with new team collaboration tools we still have to use several old-school ones in parallel: trello and google sheets for planning and task & project management, slack and whatsapp for the fluent cross-team communication.

My name is nelli orlova, founder and ceo at innmind, #1 platform for tech startups in europe.
M. Ammar shahid: we are using slack to get connected with the entire team
Our management selected slack because most of the employees are already familiar with its usage, and those who aren't, even find it useful as its interface is much like a teenage chatroom that makes it easy to use and understand easily.
The unique options that accelerate are performance include pinning messages and links to the desired channels when we need information instantaneously. Advanced search options to search a piece of information from several days of back communication.
Tracking and managing documents as well as connecting to all departments and every team member individually and as a team is also a vital feature of this software. Above all, the reminder option stands as a competitive advantage of using this software.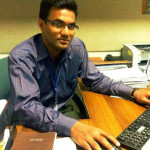 M. Ammar shahid in an mba in marketing from uok. Currently, he is working as a digital marketing executive and managing an online store of superhero-inspired jackets. He has also worked in ibex global and possesses great expertise in using salesforce, slack, and zendesk (formerly known as zopim).
Joaquim miró: we've developed a group telepresence vr saas tool
As remote work becomes the norm, having ways to interact in person regardless of physical proximity will be important. We've developed a group telepresence vr saas tool that allows for exactly this. Teams can put on a headset and meet together in front of the eiffel tower, on a beach in  Portugal,   in their headquarters or satellite offices, and in any other place that is uploaded to the platform as a 360 video.
This is the first application of it's kind, allowing for face to face interactions anywhere in the world, between people that are in different locations.

Joaquim miró, founding partner & cgo
Medha mehta: we rely on many tools to coordinate and communicate with other remote team members
As a company with employees around the world, we rely on many tools to coordinate and communicate with other remote team members. These tools include hubstaff, sharepoint, skype, gotomeeting, etc. The biggest challenge we face with remote teams working in three countries is project tracking and management. We have hundreds of tasks that are assigned, worked on, and completed on a daily basis. For this reason, basecamp is one of our favorite tools. This project management solution has a user-friendly dashboard that enables us to track and manage assignments with ease. With basecamp, we can create and assign tasks with deadlines, tag supervisors and team members as subscribers, share documents, and collaborate via the message board. Managers can monitor individual team members' assignments to ensure deadlines are met. For me, the best part of basecamp is its email updates. All team members receive email alerts for new posts, replies, and task statuses. Basecamp's email alert notifications ensure that tasks don't fall between the cracks - even if we don't visit basecamp frequently.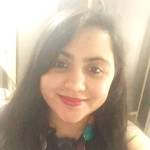 Medha mehta is working as a content marketing specialist for sectigostore. She is a tech-enthusiast and writes about technology, cybersecurity and digital marketing. She has been working in the saas marketing field for the last 5 years. In her free time, she enjoys reading, ice-skating, and glass painting.
Muhammad hamza shahid: slack successfully integrates with services
In addition to relying on google g suite that includes docs, sheets, slides and communication tools like hangouts and google meet, i use the software slack. It successfully integrates with services like dropbox, google drive, salesforce and zoom.
At the same time, it offers seamless interaction with fellow team members and clients. You can create groups for dedicated projects, which helps to streamline your processes and communications further. I started using it after hearing that even big names like nasa's jet propulsion laboratory and lfyt use slack.
Ever since i signed up with it, i haven't looked back. Now it is a regular part of our operations and working without it seems like a difficult task in itself.

Muhammad hamza shahid is an online privacy/security advocate at bestvpn.co, who loves sharing his expert knowledge regarding the latest trends in user privacy, cyber laws, and digital affairs.
Rick wallace: g suite for collaboration and productivity as a remote team
We use g suite (the google business platform) for collaboration and productivity as a remote team. We like the quality of the video-calling function, the ability to work on documents at the same time and track changes, and the overall simplicity of g-suite. The chat function (hangouts) is also useful and gives you the ability to convert a text based chat to a call or a video easily and simply. We are all based in different locations in normal times, but during the current pandemic it's been easy to maintain and even improve collaboration with the g suite platform.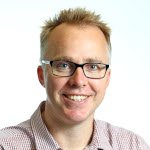 Rick wallace, founder, tackle village
Emma-jane shaw: we use two main tools to enhance our remote collaboration
Slack. I am aware that many teams are using slack for remote collaboration. This tool for us ensures that we're easily able to communicate and share documentation with each other. We integrate asana with pretty much our entire tech stack to ensure all communication is centralised and nothing is missed.
Asana. Our chosen project management tool. We use this to track daily tasks and project progress. We've customised our boards according to our bi-weekly sprints. The functionality of the tool allows transparency into each task and its progress. We also integrate asana with our marketing automation platform so that any tasks created are then auto-populated into asana as a deliverable within a sprint.
Zoom. We hop onto daily stand up's where we spend time just catching up as a team and from there diving into some of the big deliverables for the day. This daily connect is central to some of our biggest discussions and brainstorming sessions.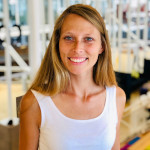 Emma-jane shaw, director of content at uku inbound
Agnieszka kasperek: the most important collaboration tool is taskeo
Our team is fully remote and working without collaboration tools is impossible. We're located on two continents with time differences as big as six hours. Working in such a setup is a challenge in itself so the software we use must help us make for this incredible distance.
The first and the most important collaboration tool that we use is actually our own product - taskeo - which we use for project management, time tracking and customer relationship management. With comments, mentions and built-in slack integration, it's making our work not only possible but also so much easier than any other tool we used before creating taskeo did. Beside taskeo, we're also using a few other tools that simplify our teamwork. We use loom for screen recording so we don't have to send lengthy messages. We map and store our ideas in whimsical and talk over already mentioned slack.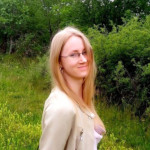 Cmo at taskeo, saas copywriter & remote worker
Tatiana gavrilina: google drive for managing project and solving our daily tasks
We at content marketing department choose google drive as the most suitable tool for managing project and solving our daily tasks. We use it for its simple design and functionality. It is the very reason why we have chosen that tool among others.
One more reason why google drive is a perfect choice for maintaining the business while working remotely is its availability from any device. The great thing is, all data is synced up on the fly. There is no need to save documents additionally, no risk of data breaches (it is solved by setting access levels). It is possible, thanks to the almost seamless internet access providing, to save files automatically.
We use also google drive for its wide range of features for both tracking and setting tasks. Folders, and excel sheets, for example, help all projects keep structured. If there is an urgent need for discussing piece of copy, setting tasks, making changes to the project, comment function is available. Even if there are a lot of comments, they will be ordered in a convenient way.
Google drive is the best used tool in terms of remote work, though, because team members can make themselves connected to it witout having to upload any extra app or tools. At the end of the day, everyone has an email application installed on smartphone or laptop, isn't? Once signing in, a team individual has direct access to files, necessary for work, at any time and from anywhere. As it was proved, the working tasks are resolved much faster and much more efficiently by using of google drive.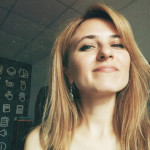 I am a content marketing writer and i run an it blog of ddi development company
Petar kostadinov: the best way to manage our projects easily is making use of the trello tool
Trello has a lot of amazing features that make project management works easier.
1. I prefer using this tool because it saves time and stress while searching for different works schedules. All works are organized so it's easier to find projects you are working on.
2. With trello am able to track the status of all my projects from start, work in progress to completion.
3. I also am able to prioritize all my projects using this platform. I set all urgent tasks at the top as priority so it's easier for me to keep track of all tasks that needed to be attended firstly.
4. Makes delegation of tasks easier. It's easier for me to assign tasks to workers by creating personal work boards for each worker and assign a different task using trello cards.
5. Trello makes it easier for me to plan for future tasks.
For me, i prefer using this trello tool than other software as it easier for me to keep track of all works carried out.

Petar kostadinov founder of 7daysbuyer
Carla diaz: collaboration software in remote teams is essential
I don't want to say one brand of collaboration software is better than another, as it really comes down to the individual company, what they need from that software, and how effectively that software meets their needs. There are so many different collaboration software examples out there (slack, trello, google docs, etc.), each with their own set of unique features which cater to these different individuals. In some cases, people may even use multiple to get a better experience. I do think that collaboration software in remote teams is essential, as communication is a key part of effective project completion. However, as i mentioned above, the software which you choose will depend specifically on your own company needs and how effective the software is at helping your team to produce high quality work.
Carla's passion for data and technical chops led her to co-create broadband search. She believes the internet should be a human right and volunteers at her local animal shelter in her spare time.
Julie bee: slack is a great tool
Slack is a great tool when team collaboration happens at different time from different locations. File management systems that easily track edits and can have several people working on the same document at once, like google drive, are good tools, as well. Overall, clear and concise communication, along with project management tools like asana, make working in this environment more manageable.
To manage remote collaboration challenges, expectations set at the start of a project help. But sometimes managers must be flexible while their staff works from home. Kids interrupt plans, roommates can use too much of the wifi signal, making it difficult to meet deadlines, dogs bark - there are many reasons flexibility is a necessary managerial skill with remote teams.
Having multiple ways to communicate with your team, like slack, a project management software, and video conferencing, is critical to overcoming challenges in a remote team.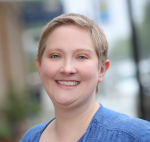 Julie bee, president, beesmart social media, charlotte, nc and founder of lead from anywhere
Meg marrs: with asana, you can break down specific tasks
Project management tools - like asana, my personal favorite - are a *huge* help for managing a remote team. With asana, you can break down specific tasks into various subtasks, and set the system up so that each next task is dependent on the last.
For example, within an article assignment project, we have subtasks breaking down the research portion, the writing, image sourcing, etc. Team members are required to check off the subtasks before the next task is unlocked - plus each task and subtask can have its own deadline.
You can even set it up so that certain team members are notified when a specific project task has been completed by another employee. Tools like this make it easy to keep track of who is working on what tasks, as well as what obstacles they may be encountering.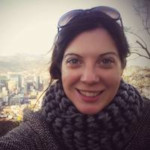 K9 of mine is a dog care site dedicated to helping owners take the very best care of their four-legged friends through resources and care guides - like our ultimate guide to the best dog beds!
Christian antonoff: i mostly used two apps to communicate and collaborate
While working from home, i mostly used two apps to communicate and collaborate with my team:
Asana is rarely mentioned in those "best collaboration tools" types of articles. But they have announced plans to integrate more functionalities for remote teams. Even without them, asana is great for teams no matter where they are stationed. It gives you an overview of your project and its progress, who is doing what, and the deadlines that each team member has. Asana lets you automate many tasks, making it easy for teams to streamline different duties .
Slack is always in the top "best of" lists, and with good reason. It integrates seamlessly with many crms like salesforce, hubspot, and zoho, you can set up chatbots, and if needed you can also have one-on-one calls with members of your team. Slack is quite a robust collaborative platform that makes it very easy to share and work on different files.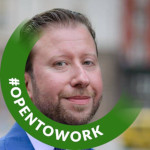 Christian is a content writer at excel template. He has worked as a journalist and is passionate about music, concerts, and coffee. In his spare time, he loves to travel and attend art exhibitions
Abby mackinnon: google suite has proved more valuable than ever before
My team has always relied on the google suite, and it has proved more valuable than ever before after transitioning to remote work. It allows us all to edit the same documents in real time, host team meetings, and as a creative agency, it even gives us the flexibility to collaborate on beautifully-designed presentations and spreadsheets. The ease of use and customization options that the google suite provides is unmatched.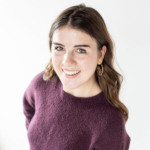 Abby mackinnon is a copywriter and content creator at hoot design co., a women-owned creative marketing agency in columbia, missouri.
Vance: trello helps you assign tasks
My recommendation for small business or website owners who are building remote teams is the trello web app. Trello is a project organizing tool that helps you assign tasks, monitor them from the beginning to the end.
First, trello has a free version which is really good for small businesses. Although, you can sign up for a paid version at an affordable price. I haven't tried the paid one yet since i can manage my team quite well with the free version.
Second, i love the versatility and simplicity of this web app. There are not many complex features that require a steep learning curve. I can use it in many ways as i want. For me, a few columns such as todo, in progress, finish, and documentations are more or less sufficient.
Last but not least, i could create as many projects without being asked for the paid version. All the projects are private and protected from the outside world. Besides, the ui is user-friendly, elegant, and customizable.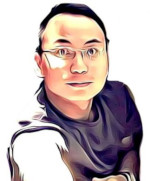 A website owner with his remote team who are publishing high-quality articles about office solutions and supplies.
Benjamin sweeney: teams has an excellent integrated video calling function
Recently our organization switched all of our piecemeal systems to microsoft's 365 platform. Before that we were using slack and google's videoconferencing services as our primary method of communication with our remote teams.. Now both of those tools have been replaced by microsoft's teams app and i really like it. Slack is sleek and very cool. It integrates with a bunch of other platforms (though that was underutilized by our team) and it has a lot of ux and comfort features. One of the thorns in our side was always that the video calling feature of slack never quite worked correctly. Teams, on the other hand, has an excellent integrated video calling function with recording and seamless screensharing built right in. I can't say enough good things about how well this platform works, plus video quality is better on average than google or slack in my experience.
The ux and comfort features for teams are a little stripped down as compared to slack but the outright functionality of the platform more than makes up for it. And yes, there is a dark mode. It's a silly convenience feature but i have gotten so used to it at this point that the lack of a dark mode almost becomes a dealbreaker for me.
I am a writer and the content and marketing manager at clydebank media, an independent publishing company based in albany, ny.
Steve pritchard: g suite provides a range of collaboration programs
If all of your staff need to contribute to the same task at one time while working remotely, i'd recommend getting google's g suite for your business. This provides a range of collaboration programs which enable your team to discuss, organise and complete tasks with ease. Employees can work together on the same documents, spreadsheets and presentations simultaneously from separate computers, making it ideal for remote departments. It means they can do their job anywhere and will always be able to access key files in emergencies.
Upon entering a file, each user is assigned a colour-coded cursor or highlighter, allowing you to monitor what every employee is adding to the project. All changes are recorded and you even have the ability to restore previous versions, just in case you have to revert back to a first draft. It has numerous supplementary tools, too. Google drive allows you to arrange the documents and restrict who can edit them, while google hangouts and google chat facilitate video meetings and quick discussions. G suite really covers all bases in a clear and straightforward way. So, based on my experience, it's a must-have for businesses with wfh teams.

Steve pritchard – managing director of it works media, a digital marketing agency which specialises in seo, based in leeds, uk.
Carolina: manifestly helps to organize tasks and verify when they are ready
First of all, yes! We use collaboration software to make the remote work easy for all of us. This one is called manifestly and is really good because it helps to organize tasks and to check and verified when they are ready. Also, it allows the bosses to check their departments, and if they have their assignments done!
I really recommend this app because it is really easy to use, like, there exist many others that work with the same principles, for example, trello, which is really good too but also is a little more complicated to use, that is because it looks like a dashboard where you can put all of your ideas and create a lot of mini dashboards and everything... but this works more for graphic designers and creative specialist...
On the other hand, manifestly is better because it is more like a checklist and is specifically created for remote work and companies... Besides, it is really simple and easy to use.

My name is carolina and i represent manifestly.
Nikola baldikov: brosix comes with screen-sharing and remote controle
An all-in-one collaboration tool that can help your organization boost its productivity and security is brosix instant messenger. Brosix is an end-to-end encrypted application that comes with various enterprise features such as text/audio/video chat, screen-sharing and remote control, unlimited size file transfer, virtual whiteboard and others. It can be used on desktop, tablet, mobile, as well as completely online through the brosix web client. It comes at a reasonable cost, and you also get a 30-day free trial. I would recommend going through a free demo session to discover how and whether the tool would fit your needs.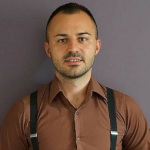 My name is nikola baldikov and i`m a digital marketing manager at brosix, a secure instant messaging software for business communication. Besides my passion for digital marketing, i am an avid fan of football and i love to dance.
Ben walker: slack, slack, and more slack
It is easily the best tool we've found for what we do. As a transcription services provider we often need to have group chats about clients, their styles, formats, templates, and customizations so slack has been really good for that for us. We can share files of all kinds on it immediately as well which makes it so easy for two or three of us to be able to see the same things at the same time. Keeping a record of everything that is searchable is also highly valued as we have to come back to things from months, or even years ago sometimes, and it's all right there for us to search and find.

My name is ben walker and i am the ceo and founder of transcription outsourcing, llc
Nelson sherwin: yes for collaboration software, no for asana
We've been using asana for the duration, but i'll be honest, i don't think it's as good as other options on the market. I've worked with pipefy and trello before and i feel like asana is lacking, it's not as user-friendly and i find it a bit complicated to figure out. I wouldn't say that we'd be better off without using a collaboration app at all, because it would quickly descend into chaos. We're a large team and especially as a manager, i rely on this maybe more than others to be able to keep track of everything and have a clear picture of where everyone is in their process. So, yes for collaboration software, no for asana.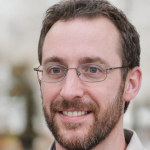 Nelson sherwin, manager of peo companies
Jennifer mazzanti: teams lets us store all information related to a meeting
With workers across europe and north america, we depend on microsoft 365 for remote work, tapping into robust and secure options for online meetings (teams) and collaboration (outlook, teams, onenote, onedrive).
Teams feature-rich video conferencing helps to bridge the gap created by distance and stay-at-home orders, boosting engagement and morale. Team members who missed the meeting or need to review can access meeting recordings and automatic transcriptions later. Security tools provide encryption and control access to recordings and notes. Background blur and noise suppression minimize distractions from kids, pets and other household noise.
Teams lets us store all information related to a meeting in a meeting thread, made secure with encryption and permissions. This can include recordings and meeting notes, agendas, and related documents. It also includes full integration with all the collaboration features of microsoft 365. For instance, you can message team members or collaborate on a document without leaving the meeting.
Additionally, microsoft 365 allows you to switch from one communication method to another in an instant. For example, you can open a chat within microsoft word while editing a document and then click the video button to initiate a video call when needed.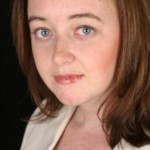 Jennifer mazzanti is the ceo and co-founder of emazzanti technologies, a 4x microsoft partner of the year and 8x inc. 5000 list honoree. As the leader of a woman-owned technology business, she inspires others and gives back to the community through the company's ocean wildlife conservation effort, the blue project.
Maxim ivanov: redmine is especially handy for the coordination of all our team members
The collaboration of personnel in remote regime may be quite challenging, especially for companies with 250+ employees like in our case. Thus, to make all remote processes run like clockwork, we built our management system by covering 3 major areas: task management (redmine, jira), time tracking (redmine), and internal communication. Redmine is especially handy since we have been using it not only for project management but also for the coordination of all our team members. During the remote regime, it has become extremely useful thanks to its understandable user-friendly interface, and ease in usage. Moreover, this tool is quite convenient for the gathering of internal analytics since it shows charts with overall time spent, which you can categorize by the user, issue type, category, or activity.
To provide simplified and efficient communication among all departments and teams, we have continued using our in-house developed chat. Moreover, software developed particularly for the needs of the company has enabled seamless interaction among all employees, easy spreading of urgent announcements, and fast response. Utilizing the mentioned range of tools let us maintain all the business processes at the same level as we had while working in the office.

Maxim ivanov, ceo aimprosoft
Rahul vij: best collaboration tools for remote teams
Basecamp for project management: it is a useful tool to organize work, especially with remote teams. We have been using it for years and found it good to streamline processes and keep an eye on deadlines. Project managers assign tasks to their team members on basecamp and mention the deadline. Employees work on the assigned tasks and post reports on the platform. It is easy, simple, and useful.
Google drive for real-time collaboration: google drive means secure storage of files and all-time access. Using google drive, it is easy to make multiple people work on a single file. Earlier, we had a centralized storage system. But we replaced it with google drive, finding it a more cost-effective and reliable option.
Desktime for employee monitoring: it is a time-tracking app that tells what remote employees are doing, whether or not they are productive, and what kinds of resources they are using for their work. We chose desktime after using hubstaff for several months. Desktime is easier, simpler, and more effective.
Google meet for virtual meetings: earlier, we were using zoom for online meetings. Before fluctuations were detected in the app, we found it a little complex to use. We replaced it with google meet and found it smoother, simpler, and more secure than other video-conferencing mediums.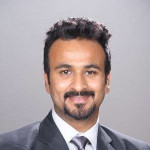 Rahul vij, ceo
Vladlen shulepov: jira lets everyone interact in one place
As an agile development company, we use collaboration software whether we're working in our office or remotely, like right now. Our tool of choice is jira, an issue tracking software created by atlassian, as it lets everyone from developers to marketing team members interact in one place quickly and easily.
What really makes this tool so suitable for us is the fact that every team member can keep track of their work, log the time they spent on each task, assign responsibilities to each other, and interact with the help of it. Each department of our company has its own space, where employees have all their duties organized. There is also confluence, a supplementary tool where you can share different files and guides to help the team. As a company that specializes in telemedicine software development, we, for example, have a hipaa compliance guide there to provide the staff with all the necessary information on this topic.

Vladlen shulepov, ceo at riseapps, riseapps.co - business strategist with 12+ years in it, facilitating the team of stellar developers. We successfully delivered 50+ projects in healthcare, wellness, on-demand services, iot, ar, and other sectors.
Tom massey: slack and asana are used daily with remote teams
Slack and asana are two great collaboration tools that are used daily when working with remote teams. Slack is an easy way to communicate one-on-one, with a certain team, or with the whole company. You can use different channels for different company needs, and it is a nice way to stay in contact with our colleagues while being remote. Asana is not only a good collaboration tool for our team but also a great organization tool for each employee. Asana helps my team stay on top of tasks, stay up to date with due dates, and a great way to document the timeline it'll take and what needs to be done to complete each task. You can even @ your teammates to let them know when a task is done, needs to be done, or needs any extra assistance. The best part is that you can color-code everything, making it fun to look at and easy to keep organized.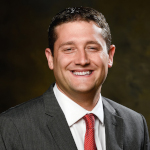 Tom massey, snowy pines white labs
Daniel j. Mogensen: channels on slack are topic-oriented
My company has been using slack for communication since we founded the company. Operating primarily as a communication tool, slack helps the organization because of its segmented communication based on channels. Channels on slack are topic-oriented, as opposed to being organized by the people who are participating in them. The ongoing topics that you need to go back to and find out what was talked about are easy to access and find the information you need simply by scrolling.
A tip for making the most out of slack is to check out its many integrations. From hr, organizational, to team building tools - you can find a myriad of useful apps for your small business. A fantastic thing about slack's integrations is that you can use them without committing to bulky apps and spending time to get used to their interfaces, sometimes paying for features you don't even need as a small business.
A techie since his younger days, daniel's passion for coding and all things futuristic lead him to start-up kodyl, a boutique prop-tech development firm.
Alex shute: having a reliable collaboration software is a necessity
With the nature of our business, having a reliable collaboration software is a necessity. We are currently using slack and highly recommend it. We've been using slack for quite a while now and we like that it can easily download it on your desktop, laptop, and your mobile phone. It has a lot of features, including the ability to access multiple teams in a single user account which has proven to be very useful for us and makes communication with different teams much easier and organized.
Another feature that has been very handy for us is that slack allows you to create and label threads specifically for topics that you would like to discuss which your team members can access, you can also make calls and send private messages to your team members and file sharing is also fast and easy. We find that using this specific software makes it easy for our team to communicate and organize tasks effectively. I think that it is ideal to use a collaboration software especially when having to work in a remote setup, there are a lot of options in the market but make sure to find which of those would best fit your team's needs.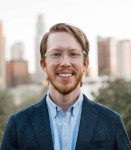 Alex shute, co-founder of upward exits
Krit saiyyam: trello allows members to consolidate and organize projects into boards
We are using '*trello*' as a collaboration tool for our team. Trello allows members to consolidate and organize projects into boards. It's a great application to tell you what's being worked on, who is working on what, and where something is in process. Since we follow kanban methodologies, trello is the best fit to keep the work flowing from inception to its end.
Trello business allows us to automate processes that are used by project managers to simplify manual tasks. In trello, multiple members and their activity can be monitored and tracked across various boards. In each board, tasks can be given or created with numerous members having access to these cards. Within the cards, one can set deadlines, activity progress, attachments, links, checklists, and beyond. Especially the simple ui and ux and save-as-you-write in real-time mechanism the tool offers is exceptional.

Krit saiyyam, supply chain content strategist
Shradha kumari: teams within the organization insist on working together
1). Slack: this is our channel of communication where we connect with each other by chatting and or sharing some relevant information. This is a small platform but this is very much convenient to stay in touch with the entire team. We have team level and organization level groups where people collaborate, share information, store their communication.
2). Google meet: for all one to one and group video and voice calls, we use google meet. We use google meet for all team meetings screen shares, file exchange, and fun activities. It gives us the feeling as if we are sitting next to each other. There is also an additional feature where we chat as well.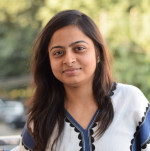 I'm a natural born connector, and have been known for developing long-standing and effective business partnerships. I am fuelled by my passion and genuine love for human resources and connecting with others. My knowledge and determination to turn information into action & initiatives have contributed to my successful career to date.
Anastasiia khlystova: notion stands out from other project management solutions
Our marketing team has been using the notion project management tool occasionally for over a year now. But during the past couple of months, it became our go-to place for all, even the smallest, tasks. Here are just some of the use cases we use the tool for:
Weekly and daily to-do lists for marketing
Blog editorial calendar
Onboarding plans
2-week sprint tasks
Internal knowledge base
A lot of tasks that we previously could discuss at the office during a coffee break have now moved to notion and got separate workspaces there. The tool stands out from other project management solutions with its sleek intuitive design. Moreover, every workspace is also 100% customizable with numerous templates, covers, emojis, and whatnot. What's also important is that notion is free for personal use and has affordable pricing plans for team collaboration.
Anastasiia khlystova is a content marketing manager at helpcrunch, an all-in-one customer communication platform. Her professional experience encompasses seo and link building strategies.
Khris steven: gsuite - we just can't do without it
The best and the most useful collaboration software that has been of tremendous help to me and my team of virtual assistants is gsuite.
We just can't do without it.
Gsuite is an integrated suite of secure, reliable, cloud-based collaboration and productivity apps powered by google ai.
One of the nice things about gsuite is that it comes with unlimited storage for your photos, files, documents, and emails.
Another great advantage is that it functions more like an all-in-one. It includes gmail business email, shared calendars, online document editing and storage, video meeting, conference and much more.
Using gsuite has saved us a lot more and i can't recommend it enough.
We collaborate from anywhere quickly, easy file sharing in real-time on the fly. No hassles.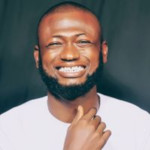 Khris steven is an sales funnel and content marketing expert who derives passion in helping people serve more and make impact online
The ultimate list of the best collaboration tools for remote teams:
You now have all the remote collaboration software and tools necessary to perform any kind of remote work with any team!
---

About the author - Michel Pinson
Michel Pinson is a Travel enthusiast and Content Creator. Merging passion for education and exploration, he iscommitted to sharing knowledge and inspiring others through captivating educational content. Bringing the world closer together by empowering individuals with global expertise and a sense of wanderlust.
---
---
---