Lately, it has become more and more important to implement flexibility in the workplace for all companies - even the ones that were not so keen on telework, forcing digital transformation to happen faster.
---
---
Flexibility in the workplace examples
Lately, it has become more and more important to implement flexibility in the workplace for all companies - even the ones that were not so keen on telework, forcing digital transformation to happen faster.
However, it is not always so simple to switch from a standard office configuration to a full remote work organization, and for some companies it might be a struggle to keep it going for a long time.
Examples of flexibility in the workplace
Flexibility in the workplace takes many forms, and can be implemented differently in each company, as there are no defined rules to implement them, and every business is different.
However, we can generally differentiate some examples of flexibility in the workplace such as:
Let employees manage their own working time, in order to let them better optimize their work life balance,
Reduce commuting time of collaborators to allow them not only to be more productive, but also to get better rest,
Optimize meetings by preparing them in advance, currating attendees list, and always setting up a clear agenda,
Setup yearly performance reviews for all participants in your projects or business activities, and give them a clear overview and career advancement paths.
These few examples of flexibility and tips are already a good start to let your employees understand better where is their place in the company, how their time and skills are used, and where they are able to move professionally within your business.
We asked the community of experts for their own examples of flexibility in the workplace and here are their answers, some of them might help you for your own work from home setup!
Have you been able to witness, experience, or put in place flexibility in the workplace? Do you have an example to share, along with your own comment? Did it work, what could be improved, your personal recommendations?
D'vorah graeser: open communication, strong team-working and never stop learning
Kisspatent is proudly a fully remote company. We have the freedom to choose when and where we work, because great people do awesome work anywhere. With a global team comes remarkable creativity.
Our flexibility in the workplace focuses on:
Open communication — communication is to remote work what oxygen is to life. We are open and collaborative.
Strong teamwork — we work for common goals and always have each others' backs.
Building relationships — working in a distributed team can feel lonely, but not at kisspatent. The digital nomads travel together. The foodies share recipes. The sports enthusiasts support each other in being active and reaching personal milestones.
Never stop learning — life doesn't stand still and neither do we. We read inspiring books together and attend conferences in order to grow and improve.
These are a few of my key insights that i've put in place from learning what works and what doesn't in offering the upmost flexibility in the workplace.
D'vorah graeser, kisspatent founder and ceo
Manny hernandez: encourage creativity in your team by leading by example
Rapid technological advances, along with fast-paced changes in global markets and the political landscape, mean that today's workplaces are often unpredictable. making it more important than ever that you and your team are flexible and responsive to sudden change. As a leader, i am responsible for developing a team culture that values and encourages flexibility. This is why i made it a duty to encourage creativity within my team and this really works because when people are given the freedom to be creative, they'll likely find it easier to adapt to new ways of working, to find solutions to problems, and to make better decisions when unexpected issues crop up. Encourage creativity in your team by leading by example. Suggest new ideas yourself, and invite other team members to offer feedback and suggestions. Not only will this encourage a sense of adventure, but it will also drive team collaboration and engagement.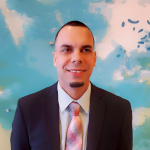 Manny hernandez is a ceo and the co-founder of wealth growth wisdom, llc. He is a consummate marketer and information technology professional with over ten years of experience in the fast-evolving arena of direct response marketing.
Aastha shah: my boss allowed me to have flexible job timings
I am passionate for learning dance and was attending its classes apart from my job. However, there was change in the class schedule which meant i had to stop them as it clashed with my office timings.
As delighted as i could be, my boss allowed me to have flexible job timings so that i could continue with my classes and follow my passion.
Such healthy and friendly work environment is surely appreciable.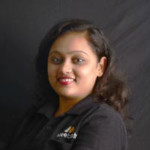 I, aastha shah, am a digital marketer at meetanshi, a magento development company at gujarat, india. Majorly, i am content writer and love to write anything and everything about e-commerce. Also, i love dancing and have quality family time.
Tom de spiegelaere: limiting meetings and encouraging a compressed workweek
I find workplace flexibility to be an extremely important factor in boosting morale and keeping creative juices flowing.
Limiting meetings and encouraging a compressed workweek are two strategies i find most effective. When we started *limiting meetings*, we actually became more productive and the team felt more trusted with the work they're doing. More than that, we've learned to conduct the most effective marketing meetings possible. Every meeting started with a specific agenda and finished with actionable steps so everyone knew which areas are absolute and which ones they could exercise flexible decision-making in.
Having a *compressed workweek *is a great way to encourage flexibility. Longer breaks allow employees to enjoy more personal time and take care of their mental health. When they get a longer rest period, they're able to come to work more prepared and they'll have recharged their creative batteries.
These two flexibility strategies have worked for us. After all, it's not about how many hours you've put in, but the quality of work you put out.
Encouraging autonomy, trust, and flexibility within the team really improve their work and yields great results.
Tom de spiegelaere, founder: i'm a digital marketer in brisbane, australia. I like building projects for this whole internet web thing. Collaboration is my secret, working with people that have complementary skills is incredibly powerful!
Amit gami: learn how to quickly source and apply skill that you don't have
The biggest tip i'd give is to learn how to quickly source and apply skill that you don't currently have. In an ideal, nomadic life, you would know how to launch a business from end to end. This means you have sector knowledge, technical web expertise, marketing skills and strong sales experience. In reality, you will have big skill set gaps and these will be the areas that produce bottlenecks. How quickly you can fill these gaps will certainly contribute to your level of success. There exists fantastic freelancer platforms that allow you to source any kind of expertise anywhere in the world. Make use of this to complement your comfort areas.
Amit gami, connecting businesses to sustainable waste management solutions
Tomas mertens: reduced commuting, increased productivity, more active and healthier lifestyle
Over the past weeks, we continuously captured feedback from our team to improve our remote working setup. We got so used to working remotely and everybody in the team sees the benefits, also on the longer term. That's why we have decided to remain fully remote also now that we are allowed to go back to our offices.
Our team members mentioned the following benefits of the remote working style:
Reduced commuting time and cost
Increased productivity
More active lifestyle and more sports
Healthier food habits instead of catered food
The combination of these benefits and the positive feedback we hear from the team has made us decide to go fully remote.
Tomas mertens
Shel horowitz: flexibility allows my business to create a new paradigm
As a green/social entrepreneurship profitability consultant, speaker, and author--i take businesses beyond mere sustainability (status quo) to regenerativity (improving): i help develop and market profitable products/services that turn hunger/poverty into abundance, war into peace, and catastrophic climate change into planetary balance.
Reaching this point was a gradual evolution. I pivoted to the internet and small business marketing copywriting from my previous incarnation as a locally-focused resume shop, starting in 1995, and began to add book shepherding in 2004. By 2002, as scandals like enron were dominating the news, i was beginning to explore the idea of business ethics and green principles as success strategies. That led next to a focus on marketing for green businesses (and my eighth book, guerrilla marketing goes green).
That began to expand to businesses making a difference in addressing other social ills--and eventually going beyond just marketing consulting and copywriting to strategic thinking about how any company could build social change and planetary healing into their core products and services (and my 10th book, guerrilla marketing to heal the world). While it's been challenging to find clients in this area--i'm still making most of my income as a publishing consultant--those i've worked with have found enormous benefit.

Shel horowitz - the transformpreneur(sm) - green/transformative biz profitability expert helping you find the value in your values since 1981 - because green/social transformation isn't just good for the planet-- it's *great* for your bottom line award-winning author, 10 books including guerrilla marketing to heal the world.
Kenny trinh: prioritize results over schedules and rules
I'm the founder & ceo of a 2-year-old media startup; our team moved from an apartment with 5 people to 10 people in a co-working space almost 7 months now.
I prioritize results over schedules and rules which is why i allow for flexibility in the workplace. I give my employees a set schedule to follow but i make sure to tell them that they can break it if it gives better results. A good example of this is having one of my employees do an all-nighter and having him be absent the next day.
I'll excuse the absence if the employee gives results. Its been like this for the past two years that i've been running my business and its been working out well for me so far. I also have my employees work from home if needed. It's these little compromises in schedules that allow my employees to achieve their goals before the scheduled date. So yes, i believe that flexibility in the workplace works really well for me.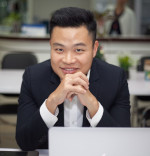 Kenny built his first desktop at the age of 10 and he started coding when he was 14 years old. He knows a thing or two when it comes to finding a good laptop and he aims to share everything he knows through his websites online.
Alexis w.: calls are quick, concise, and everyone is prepared
Flexibility in the workplace for me has looked like me shifting to working from home. This has been a great change for me and has improved communication with my boss considerably, since calls are quick, concise, and everyone is prepared to present all necessary information.
So far it has worked very well, and has opened up discussion of making it a more permanent system. I would recommend for our workspace equipment (computers and phones) to become more mobile-friendly.

Alexis w. Writer at pleasurebetter
Chris rowan: lower the pressure on employees for them to release the steam
From the very beginning we shared the same open space, and a regular 9 to 6 schedules. Remote work was by no means permitted, as we wanted all the team in the office, permanently keeping up individual performance, and running on site training when we considered it necessary. But 2020 came, and specially in barcelona, one of the most affected cities.
We were forced to dive into home office, and considering the circumstances, we decided to lower the pressure on employees, for them to release the steam. Some particular case as an example: when our designer came to us asking to shift schedules in order to start ramadan and work from dawn, we accepted immediately. That person not only kept on with the usual productivity and on time, but even produced outstanding deliverable.
Something similar happened with the employees that were abroad, home office allowed us to keep with work and training, and we reorganized schedules, crossing everyone's timetables to coincide in meetings & briefings.
In our case, understanding the new reality allowed us to adapt and survive; being flexible made us thrive and succeed: we maintained income, increased clients, collaborations and new deals.

Chris rowan - our team started two years ago with a humble pack of five the managing team, a designer and a developer, evolving to the young and cosmopolitan 20-people squad we are today. We kept productive and soon after we were expanding taking on a tourism company, an e-commerce and more recently, our own bar.
Shayan fatani: agile working is effective as it makes borders irrelevant
In a profession like digital marketing, or any other digital form or work that needs you to stay connected to the global audience, flexibility is crucial. You can not have a typical 9-5 schedule because you may be in a different time zone and certain tasks or efforts are time sensitive and dependent on your audience abroad. For example, if you want 100,000 impressions on your facebook post from the usa region but you post it in the afternoon from a different time zone, it will not get you results as the american audience is mostly active around 12-2 pm.
Which is why agile working is effective as it makes borders irrelevant with regards to a workforce and is goal driven.
Shayan fatani, digital marketing strategist, purevpn
Nelia: reorient from time-trading to goad trading approach
We've been thinking a lot about how to make our employees more effective in their workplaces. Working in the tech industry we still understand that business depends on people. When people are motivated they can climb any hill and comply with any task. We've experimented with the work schedule and we've made it flexible - so the employees came to the workplace whenever they wanted, they just need to work for 8 hours/day. It created a mess with the meetings and synchronization between teams. Then we decided to reorient our tracking, from time-trading to goal trading approach. If this case the team has a goal to be achieved, for example, integrate the payment system to the website till monday. If they comply with the task on friday afternoon they have free time. That was much highly appreciated by our employees, they did their best to make the system work faster in order to have a longer weekend. But be careful with this approach, the goals should be achievable till that time, in another case, the team will be more demotivated than motivated.

Nelia
Gaurav sharma: cyber security, business process, and digital transformation
The finance industry is probably one of the worst examples when it comes to talking about workplace flexibility. The hours are long and brutal and the culture is that of cut-throat competition. However, the recent restrictions have forced the industry to make a change and allow for more flexibility and i have been helping my clients with the transition.
1. Out first priority is always cyber security. Working from home or other flexible options does pose a challenge in terms of security because banks and financial institutions are juicy targets for malicious actors. So the first order of business is setting up the right tools and providing training to staff to prevent against phishing attempts etc.
2. The next step is optimizing business processes. Some of my clients were already outsourcing some of their businesses processes and they are the ones which are now agile and better able to deal with the situation. For others, we are working hard to streamline work flows and establish more flexible businesses processes.
3. Next, we focus on expediting the digital transformation of their service delivery platforms and optimizing channels. But that is a long term project.
Of course there is a lot more that goes into it and each client needs a bespoke solution. But it is something that is worth investing in - not only to provide your employees with the flexibility that they need to be more effective, but to compete in this new business paradigm.

Gaurav sharma, ex-banker & founder of www.BankersByDay.com - a former banker (associate director, corporate and investment banking), financial consultant and founder of www.BankersByDay.com. I consult financial institutions and fintech firms with their digital strategies.
Nishant sharma: we started using the g-suite tools to keep our team intact
Since the early days of work from home, we started using the g-suite tools to keep our team intact, connected, and working. Starting from the basic communication tools, we use google hangout for regular communication through messages. One other important tool, which is the part of our work from home routine, is google meets. A lot of times there comes the requirement when we need to connect over the video call or share screens to guide a colleague during a roadblock.
Personally, i have started using gmail features more frequently (including tasks, keep, and calendar).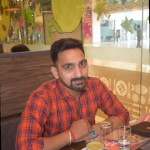 Nishant sharma, digital marketing specialist
---

About the author - Michel Pinson
Michel Pinson is a Travel enthusiast and Content Creator. Merging passion for education and exploration, he iscommitted to sharing knowledge and inspiring others through captivating educational content. Bringing the world closer together by empowering individuals with global expertise and a sense of wanderlust.
---
---
---