---
---
Staying productive while working remotely might be challenging, especially for new teleworkers. However, there are plenty of tools and tricks that can help any type of organization to thrive even with distance.
Many companies are using standard tools such as slack platform, a google drive account with the google docs suite, or the very popular trello web applications.
We asked the community for their best tips on remote working tools to know more about effective telework productivity!
Are you working remote for some time, have you identified the one tool that is the most useful to be productive from a home office?
Patricia j.: use a timer and get outside!
I've been working from home now for quite some time. It's where i blog and carry out other bits and bobs around the internet. When i first started my work-at-home journey, i'll be honest, i was a bit overwhelmed. How was i going to concentrate? Would i get bored or feel boxed in? Overtime, i found my groove and most days i don't have an issue but it did take me some time.
My two biggest tips on maintaining productivity while working from home include:
Use a timer! It may sound lame but hear me out. Everyone can concentrate for varying degrees of time. For me personally, the shorter the stints, the better. I typically go for a 20 or 30 minute timer, taking 5-minute breaks in between those chunks of time. It allows me to get to business and i also know it won't be long before i can get up and pour a cup of tea, for example.
Get outside! I can't say it enough. One of the biggest challenges to working from home is feeling like a hermit. I love to go for a brief spin around the block to clear my head and get my blood flowing.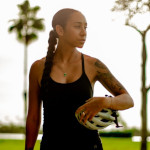 My name is patricia j. and i'm an experienced cyclist, as well as a health and fitness expert. I share my knowledge over at www.pedallovers.com.
Samantha warren: toggl helps you track your time
Toggl is a free time tracking app and browser extension. Working from home can be difficult because it makes it harder to separate work time from play time. Toggl helps you track your time and it keeps a log to show you how much time you've spent on each task. The browser extension is super convenient. You can start tracking time without even opening the toggl website.
Toggle
As a freelance writer, i've found toggl incredibly helpful for both time management and billing purposes. With toggl, i don't have to guess how much time i've spent on a job. If i'm charging my client by the hour, i can easily refer back to my toggl log to see how many hours to put on the invoice. Toggl also helps me maintain a good work-life balance, even while i'm working from home. If i can see how much time i've spent working each day, i know when to take breaks or call it quits for the day.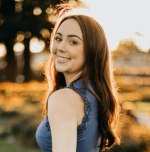 Samantha warren is a freelance writer and self-improvement blogger originally from florida. She enjoys writing about personal growth, wellness, and productivity tips for remote workers.
Freya kuka: airtable allows you to keep every type of content in one place
I use airtable all the time as a remote worker and it is the best thing i ever discovered. It allows you to keep every type of content you could possibly think of all in one place.
Everything from post ideas to contacts can fit into this tool. They have multiple different workspace templates that are extremely flexible to the type of data you want to store. It can be everything from a spreadsheet to a database with its grid, calendar, form, gallery and other views to choose from. It also has blocks that you can add to any workplace.
I like to think of it as a page builder type database that can suit any need, any time.
Airtable
Freya kuka, personal finance blogger, and founder of collecting cents: freya teaches readers how to grow their passive income, save money, repair their credit, and manage debt on her personal finance blog
Erico franco: zoom is the perfect tool for remote working
Zoom (zoom.us) is the perfect tool for remote working. Zoom is a professional and featured video conference platform.
Zoom is useful for meetings of two participants and also for larger video conferences, with up to 25 people. Zoom stores complete recordings of meetings in the cloud that can then be sent automatically by email. It also supports all operating systems and technologies such as windows, mac, ios, android, blackberry, linux, zoom rooms and h.323 / sip
Another interesting feature is to be able to integrate with google calendar and add the meeting links to invites automatically that are created directly in your calendar!
Zoom.us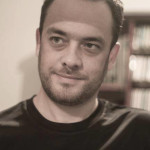 I'm an electrical engineer and inbound marketing manager at agência de marketing digital
Sam williamson: slack is still the number one tool
I believe that slack is still the number one internal communication tool for teams of any size who are working remotely. The ease of use, speed and simplicity of slack is unrivaled, and the free version of the tool is comprehensive enough for most teams.
There are a number of extensions that have been created for slack which make it even more useful - for example, there is an option to only receive notifications for certain types of messages, so you're only notified when a certain type of message is sent. This is very useful for anyone who is working remotely and is struggling to stay focused.
Slack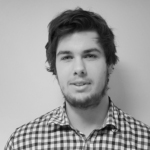 Sam williamson is the co-founder and head of marketing for cbdiablo uk
Mark webster: google calendar has some really powerful productivity tools built in
Most people are probably aware and may even already use google calendar, however, what you might not know is that it has some really powerful productivity tools built in that really make it more than just a simple calendar app.
For example, did you know that if you send someone a calendar invitation, that invitation will also contain a google meets link that you can use to jump on a call together straight away, without fumbling around creating a room or trying to get each others contact details? This is one of the many features which saves tons of time and is really overlooked in terms of productivity.
Google calendar
Mark webster is co-founder of authority hacker, an industry leading online marketing education company. Through their video training courses, blog and weekly podcast, they educate beginner and expert marketers alike. Many of their 6,000+ students have taken their existing businesses to the forefront of their industries, or had multi-million dollar exits.
Mira rakicevic: hubstaff is indispensable for remote work
At our company, i use a remote management tool called hubstaff that can track employee productivity based on their input, without invading their privacy. So it's easy to find trends to optimize their working hours to those when they are the most productive. It also helps track other team members' productivity to ensure that no one is slacking, and everyone is averaging similar productivity scores on a daily basis.
You can access detailed statistics that can help you get a better idea of an employee's working habits. Some prefer to non-stop for 12 hours in a row for a few days and take a day off at the end of the week. Others will work in micro shifts, such as myself, even through weekends and holidays.
Hubstaff allows managers to stay in-tune with the inner workings of the company, even when employees are working remotely from all over the world.
Hubstaff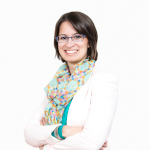 After obtaining a master's degree in english philology, a love for words and a passion for books inspired mira to become a content writer. Since diy projects and remodeling endeavors have always been her favorite pastime, she decided to combine the two and start a site dedicated to home improvement.
Naheed mir: rescue time tracks your real habits
Various apps are available to ensure productivity while working from home, but my favorite app is rescue time. It helps to boost your productivity. It usually tracks your real habits. What's more, you can't change your practices until you realize what they are. Rescue time is an instrument that records the applications you use, the sites you visit, and the breaks you take while working. That way, you can see precisely how you invested your energy in the pc. Rescue time can also block the websites which distract you when you work and help you to define your objectives. Thus before using it, i usually do my daily work in about 12 hrs. After starting using it, i manage to do the same amount of work in 7 hrs. It has thus helped me a lot to be productive and concentrate more on my work instead of distracting here and there.
Rescue time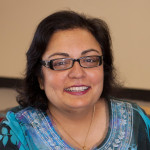 My name is *naheed mir*, and i am the owner of *rugknots*.
Thomas bradbury: google docs suite takes no effort to get started
There are a lot of tools that focus on helping remote workers be more efficient at the tasks they need to do, while also ensuring easy communication between all staff. Some of these tools lack essential features that are critical for the productivity of a remote team.
Personally, i find that the google docs suite is the best remote working solution available today. The tools are free to use by the entire team and it really takes no effort to get started. A manager in a remote team can create documents on the platform and then share access to the team members. This allows the entire team to work together on documents, or perhaps access and update a to-do list.
Bottom line: google docs is one of the best platforms for remote teams to use.
Google docs suite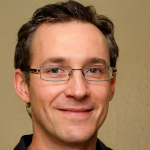 Thomas bradbury, technical director at [getsongkey]
Tom de spiegelaere: focus boost is just a simple tool i use for applying the pomodoro technique
Distractions are the bane of the work-from-home setup. To conquer this, i've implemented the *pomodoro technique* in my everyday work routine. It's a simple idea where you separate your work into time blocks of alternating work time and break time. It's usually 25 minutes of work and 5 minutes of break, although you can adjust this in whatever way you like.
This workflow really allows me to have that laser-focus for 25 minutes straight. Placing myself in that position where i'm essentially trapped at work mode for 25 minutes has drastically eliminated distractions. *i don't pick up my phone anymore every time there's a notification sound.* We all know that a single notification can throw us into a rabbit hole of online scrolling.
Focus boost is just a simple tool i use for applying the pomodoro technique. It tells me when my work times and break times start and end. *breaking the workflow into chunks of time encourages productivity in the home office*, especially since there can be many distractions when you're at home.
Focus booster app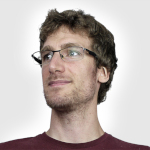 I'm a digital marketer in brisbane, australia. I like building projects for this whole internet web thing. Collaboration is my secret, working with people that have complementary skills is incredibly powerful!
Lee savery: monday.com allows you to build workflows
As an seo agency, we use tools that can be accessed from anywhere. One such tool is monday.com. The project management tool allows you to build workflows for the work we complete for clients which is updated live for all users to view. It's easy to upload files, update task statuses and collaborate thanks to the easy-to-use interface. The excellent my week feature puts all your tasks into one menu across all boards, allowing users to keep up with their full workload.
Monday.com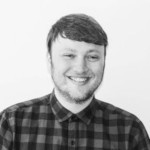 Lee savery is a content executive for seo and ppc agency ricemedia where he supports businesses with their content marketing to build an audience, boost rankings and bring conversions.
Angela vonarkh: trello helped me to organize the working process of the whole editorial team
I am holding the position of content manager for more than 3 years and that is the first time that my whole team switched to remote work. As a team leader, i had to act quickly and organize the convenient working and communication processes with my team. I came up with the whole list of useful tools but the most useful of them is trello.
It is a web-based application that helps to organize projects into boards, create tasks for team members, and follow their progress. Trello helps to be productive from a home office, see your workload for the day, upcoming meetings and calls, manage time, and prioritize tasks. This is a visual tool so each person can create their own space, choose wallpaper and stickers to make the work more pleasant. It's motivating to see all the tasks that you have completed and makes you feel a valuable member of the team. What is more, trello can be synchronized with other useful tools like google drive, google calendar, jira, slack, dropbox, and others. Trello helped me to organize the working process of the whole editorial team, meet all the deadlines, and stay productive at home.
Trello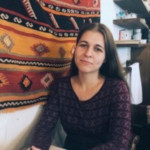 Angela vonarkh is a senior content manager at thewordpoint - a company that provides translation services to individuals and businesses in more than 50 languages.
Majid fareed: g-drive is a simple tool for cloud storage and file-sharing
G-drive is a simple tool for cloud storage and file-sharing before remote working i did not know the importance of it. But for remote working, it is an essential tool because we can share larger files. We can even stream videos without downloading.
Google drive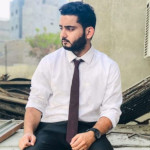 Majid fareed
Carla diaz: adjusting my work hours can help me relax
I have found that the tools people use to improve productivity when working remotely differ for each person. Since some people prefer to work with structure, and others prefer more flexibility, each person can find value in different aspects of working from home. Personally, i find that a little more freedom than office life helps me to be more productive. Rather than specifically clocking in and starting work at a specific time, i like to judge my mood on the day and adjust it like that. Yes, deadlines for tasks may sometimes not allow for this system, but when that happens you just have to sit down and work, sometimes for days. But when your tasks allow for it, having that extra bit of freedom and ability to move some work to a "night shift" can really help with motivation. We are all human, and some days are much more difficult to work than others. I have found that simply adjusting my work hours can help me relax when my body needs it and then use that to help boost me when i need to be productive. As i mentioned, this doesn't work for everyone. Some people may need calendars and set hours for each task, but i have found my methods to be much better for the way that i work.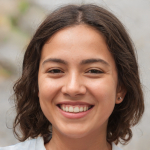 Carla's passion for data and technical chops led her to co-create broadband search. She believes the internet should be a human right and volunteers at her local animal shelter in her spare time.
Leah de souza: the best internet connection your business can afford
After 10 years with running a brick and mortar office and training center, i decided to shift to a home office. I have now had a home office for 6 years and only see clients for scheduled meetings, training and coaching.
The #1 tool that you need for a home office is the best internet connection your business can afford. Do not buy an internet package for typical home use. Given that all your office tools will be cloud based, the last thing you want to think about is the inability to move as fast as your business and clients demand. Especially now that we are all doing more video calls and video based marketing, it's critical for consultants like myself to move seamlessly from video calls to having 10 apps open at once to access to my online cloud storage. I pay for the internet speed that my business demands, not my home. And it is totally worth it.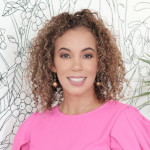 A full time entrepreneur for 16 years, i own 2 businesses: www.leahdesouza.com - coaching programs for entrepreneurs, business leaders and high achieving individuals www.trainmarconsulting.com - a talent development consultancy which has trained and coach thousands internationally
Derek gallimore: skype provides an accessible way for me to interact with my outsourced team
Communication is very important while working remotely, and skype provides an accessible way for me to interact with my outsourced team, as well as prospective clients while working from home. Skype maintains its position as one of the top messaging platforms through the years, and for a reason. It's mobile-friendly, it's free, but when you need to avail of its premium offerings, it's cheap.
As someone who goes to several meetings a day, skype credit has saved me more than once. It allows me to call mobile phones internationally for a cheap price. Compared to the usual mobile credits, skype credit gives you almost eight hours of calls to the us, for a small price of $10. Its screen-sharing feature is also a great way to present ideas and improve collaborations within my team and prospective clients.
Skype
Derek's blend of extensive international business and travel experience means that outsourcing came relatively naturally to him. Derek has been in business for over 20 years, outsourcing for over seven years, and has lived in manila, philippines – the world's outsourcing capital – for over three years.
Jennifer: basecamp is basically project management and team collaboration software
As we all are working remotely from home it is essential to stay productive in these times of crisis. People often think that nothing can be better than working from home but they often forget that productivity is the main concern of most of the employers. There are many important tools available for us, remote workers. Basecamp is a popular software choice among managers, teams, freelancers, and agencies for its simple functionality, clean design, and elegant usability. It is basically project management and team collaboration software that helps in managing projects and communicating with other workers. It offers various features and tools for sharing ideas, organizing conversations, and keeping everyone on the same page throughout the project (proofhub).
Basecamp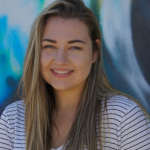 Jennifer, editor at etia.com, where we aware the travel community with the latest information on etias and other travel-related education.
Kevin miller: trello really helps to coordinate the team
Trello, without a doubt. I love being able to organize projects, and it really helps to coordinate the team. Slack is great for communications, also, but i couldn't live without trello.
Trello
Kevin miller, founder and ceo, the word counter
Alan silvestri: email is searchable, great for attachments, everyone has it
Old-school here, but the tool i most use is simple email. Searchable, great for attachments, everyone already has it. Gmail in particular is packed with features. It might not be the latest and greatest thing, but it's reliable and i use it constantly.

Alan silvestri, founder of growth gorilla, an agency that provides high-quality, no bullish!t Link building outreach for saas companies. Growth gorilla was born from the idea that great products and content deserve to be found.
Gen ariton: can't do without google drive
I have been working online as a freelance writer for almost 10 years now and i have used different platforms like slack, asana, trello. Albeit they are all useful for tasks organization, communication, and for sharing documents, i would say the one tool that i can't do without will be google drive (including docs, sheets, etc). It's not just the email part of it, but sharing any document is so easy. You can just send a link and anyone can see the file, comment on it, or edit it. You can also have a small chatroom on the side if you are both online. It saves you from the hassle of downloading files and keeping them in your hard drive. The down part is that you have to be a registered user or have a gmail to access it and that you only have 50 gb free to use. But then that's also more than enough.
Google drive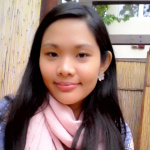 Daydreaming of pristine white sand beaches and attempting to beat her 40 books read in a year record, she is a communications specialist by day and a freelance writer by night. Her mailing address changes every year, and right now her postal code is in romania where her husband is from.
Neha naik: smartsheet can help recruiters with their reporting, productivity, time management, and planning
Smartsheet is another popular online project management tool that can help recruiters with their reporting, productivity, time management, and planning. It comes with a number of features that make it one of the best tools on the market.
Smartsheet features a spreadsheet-like interface to help teams collaborate, plan projects and manage tasks. The spreadsheet is easy-to-use and allows for a visual timeline management, collaborative file sharing and discussions, and automated workflow.
The software's main functions include planning, tracking, automating, and reporting on work. It can also manage content and documents, generate project milestones, and enhance communication via email and live chat. Smartsheet can easily integrate with other software, including  Google Apps,   box, and  Salesforce.   Smartsheet offers several pricing plans. The individual plan costs $14 per user/month and includes 10 sheets, some collaboration features, a few integrations. The business plan is $25 per user/month and includes 100 sheets/user, more features and integrations. You can also choose a custom enterprise plan.
Smartsheet
Neha naik, managing director, recruitgyan
Annie albrecht: kiwi enhances gmail and makes google apps like docs, sheets and slides work together seamlessly
Google suite is every remote worker's bread and butter. It makes collaboration easy, it's a powerful, widely-used tool, and it's super user friendly. Only one complaint: the fact that it's browser-based, requiring you to click between a million tabs all the time.
*enter kiwi for g suite.* Kiwi enhances gmail and makes google apps like docs, sheets and slides work together seamlessly like a full-featured desktop office productivity suite.
Open your gmail like you would any other desktop app. Open slides, sheets, and docs in individual windows. Link directly into your computer's file storage system. For remote workers, ease of use is incredibly important.
Kiwi for g suite saves me hours of time each week.
Kiwi for gmail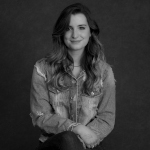 An entrepreneur and a do-gooder at heart, annie founded high road services, a nonprofit consulting firm based in denver, co, to help organizations do good through strategic, customized communication and fundraising services. Her clients include schools, global health organizations, music advocacy groups, social service organizations, and clean water charities, among others. Annie has worked remotely for over 5 years while jetting around the world, including a year spent living in madrid, spain. Her recent travels include western europe, cambodia, kenya, the dominican republic, and her hometown of austin, tx.
Guillem hernandez: missive allows us to triage and respond to customer support emails
We've been a company that hires, supports, and nurtures talent from across the globe. The one tool that we heavily rely on in our organization is missive.
As e-commerce consultants, we receive queries from our clients from all over the world, and sometimes answering those queries requires the collaboration of subject matter experts. Since our team is remote, missive allows us to triage and respond to customer support emails in this situation.
Basically, missive is an email + collaboration tool that lets us chat, get together, and share the email drafts just by tagging the relevant team member. So we have a well-rounded reply for every email to respond to our clients.
Bottom line: 'missive' helps us tremendously in our distributed team culture.
Missive app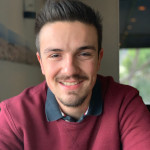 Guillem hernandez is the key account manager at crisp studio - a leading shopify and shopify plus solution provider in spain and europe. He graduated in business administration with a specialization in digital marketing from la salle bcn, and has over 5 years of experience as an e-commerce and shopify consultant.
Dave pedley: make sure you have your own space, cherish your breaks
While i gave up my engineering job for the perks of being at home, there are also many challenges to working from home, as well. Thankfully, they all come with solutions and being productive is possible.
The first thing i'd recommend is to make sure you have your own space, 100 percent. If you don't have room for an entire office, carve out a space in your bedroom, dining room or living room. The only downside to these alternatives is having to schedule around your kiddos.
The second thing i'd recommend is to cherish your breaks and make them meaningful. Working from home can often feel isolating so it's good to get outdoors for a few minutes if the weather permits. Have a sit in the garden, do some jumping jacks, anything that feels good.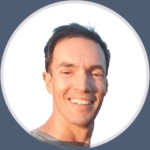 I used to be a software engineer until i gave that up to be a stay-at-home dad. My expertise ranges from digital marketing to parenting and for the latter, i run the site www.yourcub.com.
Jacob: my team uses slack everyday
Slack has quickly become my most used tool for remote work. Of course it is great for chatting with your team, but they also added a videoconferencing feature that integrates pretty seamlessly into their app. My team uses it every day to send quick messages, transfer files, and call each other for meetings or to just clarify questions.
Slack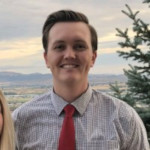 Jacob started learning to run facebook campaigns in his basement. Fast forward to today, and he's grown several small businesses to over $1 million in facebook ad revenue and managed hundreds of thousands of dollars in monthly ad spends across multiple platforms.
Erick prospero: trello is an awesome way to keep track of personal tasks
We are new to working from home and the one thing that has saved me was trello. It is an awesome way to keep track of personal tasks, assign deadlines to yourself, and breakdown projects into - ideas, in progress and complete! I also love how you can share this board with others and communication per task. I use it to view my team's status on their tasks and they reach out to me on my cards on specific items. I love the integrations into google drive, calendar, etc.
Trello

Erick prospero is an educator, trainer, and expert on online video learning. He has developed online training material for all grades k-12 as well as corporate training and education. His work centers around using blended and personalized learning and 21st century tools to address the diverse needs of today's learners.
Jes: snooze and send later on google/gmail
*snooze: *get your inbox cleaner while still not forgetting important emails or to-do's. This is excellent to find inbox clarity and be able to focus on the right items at the right time. You can also set customer snooze reminders or just use the default ones.
*send later: *this is perfect to keep working on a train of thought or not pushing something off after a productive meeting or work session. I often will line up four or five emails a day to ensure that i'm communicative, on time (if not early), but not overwhelming someone else's inbox.
These items compliment each other to allow for a cleaner, clearer, and more focused inbox helping remove distractions in this tough working world.
Google/gmail

Jes gets sh*t done and has the energy of four people. Her goal is to create fundamental change in people operations. As head of learning and org development at quartet health, jes empowers organizational culture to be inclusive, diverse, and promote equity for all employees. As co-founder of the rise journey (www.therisejourney.com), she works with growth stage companies designing and implementing strategies to build cohesive teams while developing a sustainable organizational culture. Jes puts theoretical people ops ideas into scalable best practices.
Shayan fatani: a corporate portal decentralizes the company structure
The one most useful tool, which was existent before but under appreciated, is the corporate portal
A corporate portal is an internal website containing enterprise-wide information like company goals/policies/achievements and features for streamlining processes accessible to the stakeholders including employees like leave requests/payroll information etc.
A corporate portal decentralizes the company structure as everyone is connected on one platform. Additionally, a corporate portal gives all the stakeholders the visibility of the efforts made by everyone as a whole and provides a roadmap for the employees. Ultimately, this instills a strong corporate culture and prevents steering away from the ultimate vision of the enterprise as everyone is focused and driven towards the same goal.
To add to this, every company has found the best jobs to serve them well for work in the office and remotely. While some of our specific tools are proprietary and we've built them in-house, the corporate portal especially, has enabled us to collaborate and communicate easily and seamlessly across a number of timezones.
Shayan fatani, digital marketing strategist, purevpn: i am a digital marketing strategist who specializes in consumer behavior and loves to experiment with behavior economics to drive decision making.
Dave molenda: a free assessment that will use my personality to improve my working remotely communication skills
The best work from home tool that i have encountered is a free assessment that will use my personality to improve my working remotely communication skills. Everyone has their own style and tendencies. So, when working remotely, we need to become even more aware of our strengths and weaknesses and how to manage them. Normally, we have our peers, leaders and other influencers around us to help point out when we need minor course-corrections. But without those people virtually, we tend to struggle. The free assessment takes into consideration your personal communication style and offers tips to help you improve your communication. Since 85% of our success in business is due to how effective our communication is, not our education, drive or passion, then we must improve our communication in the remote environment.
Work from home survey

Dave molenda, cpba, cpdfa, cpeqa founder, positive polarity, llc, speaker and amazon #1 best selling author
Jay: trello offers a way to capture product backlogs and sprint backlogs
Trello is a lightweight solution for teams who want to get started quickly. Trello offers a way to capture product backlogs and sprint backlogs and is really easy to use. Most teams that i start up will start with trello to get going rapidly and learn to use it fast. What's great about trello is that as the teams mature, they can purchase some amazing add-ons to enhance the functionality of the tool and tailor it to your team as they need it. Check out trello here:
Www.Trello.com

Jay is a professional scrum trainer from scrum.org and co-founder of fractal systems consulting, an agile consultancy run by a group of professional scrum trainers, change agents and agile delivery coaches who have deep experience and know-how in creating behavioral change.
Aleksandar hrubenja: trello functions as a digital dashboard
My team has a variety of tasks to complete each week and it gets hard keeping track of them unless everything is written down in one place. We started using trello to help us organize our work. Trello functions as a digital dashboard that allows you to schedule individual tasks and assign them to specific people. You can have people communicating within a single task which allows you to keep the work focused and still get a view of the bigger picture. Trello enables you to attach documents to tasks, follow their progress, plus the dashboard contains three different categories - tasks to be done, the ones in process and completed tasks. The tool is very intuitive and easy to use even for those who are not very tech savvy.
Trello

Aleksandar hrubenja, co-founder, moderngentlemen
---

About the author - Michel Pinson
Michel Pinson is a Travel enthusiast and Content Creator. Merging passion for education and exploration, he iscommitted to sharing knowledge and inspiring others through captivating educational content. Bringing the world closer together by empowering individuals with global expertise and a sense of wanderlust.
---
---
---