---
---
Finding the right place to work remotely and enjoy the freedom of being a digital nomad, either for a short or a longer period of time, can seem difficult in the first place.
While i personally lived remotely for a while, and enjoy very much working for longer periods of time from either  Warsaw, Poland   or from  Kyiv, Ukraine.   Not only the internet connections are amazing, the countries are some of the safest, but also it is very easy to find affordable lodging, food, and entertainment, while meeting people personally or professionally is not an issue at issue.
However, going to work remotely  from Indonesia   or  from Thailand   also are great options, with even lower costs - but for occidentals, it is difficult to stay there for longer period of times due to the  travel visa   requirements for stays longer than a month.
Therefore, to get a better idea, we asked the community of experts what are their top destinations for digital nomads and details on their own personal experiences - here are their answers.
In your opinion, what is the best destination for a digital nomad, and why?
Oli graham: budapest is a thriving community of freelancers and tech start ups
One of the best cities that i have spent time working in is budapest. There is a thriving community of freelancers and tech start ups, with co-working space mosaik being my favorite hub. The freelancer scene is not as well established as other european cities like lisbon and berlin but seems to be growing month by month. I think in the next few years it will displace their (in)famous party scene.
The city itself has a mix of soviet and modern western european influence, and has excellent transport and infrastructure, making it affordable to live in (no need for a car to get around). You can get a decent apartment in the middle of the city for around 500 euros a month. Getting good wifi in your apartment can seem extortionately expensive when viewed in isolation, but this is more than offset by the cost of things like groceries and going out which is about two-thirds of the price of western european countries.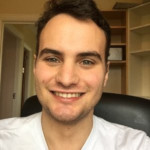 Oli graham is the head of content at rightlywritten. Rightlywritten is a copywriting agency who work with medium-sized businesses in the tech, legal and insurance industries.
Manny hernandez: excellent co-working spaces and thriving coffee shops in belgrade
I'm a travel fanatic and have been living the digital nomad lifestyle, working online while traveling around different countries for over 10 years now.. I have experienced working in different cities and one of the best digital nomads friendly cities i would recommend is belgrade, serbia. This is an inexpensive location in europe. There are so many things to love about belgrade. The locals are welcoming and laid-back people, there's low-cost of food, excellent internet coverage, and great social life. The cost of living in belgrade is cheap with as low as $50 per night at a low-cost hotel. If you plan to stay longer, you can expect to live on an average budget of $1000 per month depending on how luxurious your style of living is. There are plenty of excellent co-working spaces and thriving coffee shops in belgrade, all with excellent wifi and awesome coffee you can sip on while you work online.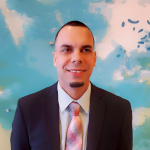 Manny hernandez is a ceo and the co-founder of wealth growth wisdom, llc. He is a consummate marketer and information technology professional with over ten years of experience in the fast-evolving arena of direct response marketing. Manny is a self-made entrepreneur who loves to travel and enjoy the freedom that working online provides.
Alexandra cote: budapest is by far a top destination
Budapest is by far a top destination. Everything from cheap rent and daily expenses like food and transportation to how convenient it is to get there. The legal aspects of your stay are also simple, even more so if you're an eu citizen.
Not to mention the city is amazing from all aspects and it's also easy for you to have a city break in one of the nearby capitals [vienna and bratislava]. People are also very friendly and you should have virtually no problems with the internet connection. There's really nothing bad i have to say about this destination.
Alexandra cote, b2b and saas content writer and seo strategist
Itamar blauer: london is the best place for digital nomads
I think that london is the best place for digital nomads.
I've been living here for the last 15 years and it has been incredible. The sheer volume of activities around the city makes working on the go fun and adventurous. Whilst london isn't as big (or beautiful) as other destinations, it strikes a perfect balance between relaxation, freedom, and professionalism.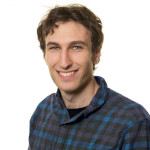 Itamar blauer is an seo expert based in london. He has a proven track-record of increasing rankings with seo that is ux focused, data-backed and creative.
Marina avramovic: cafes and restaurants in novi sad are digital nomad ready
Touted as the cultural capital of eastern europe, novi sad is a city bustling with arts, music and culture. In terms of living costs, it's much cheaper to live there compared to other european destinations. Since they don't use euros in serbia, as it's technically not in the eu, you get a good bargain for just about every living cost.
The internet is fast and widely-available, with sim cards available for a few euros apiece. Most cafes and restaurants in novi sad are digital nomad ready, with wi-fi passwords on the menus and co-working spaces available. There are even spots with solar-powered charging stations that you can use to charge your devices, weather allowing.
Food prices are outrageously cheap and you can eat fire-roasted neapolitan-style pizza for less than 10 euros. In terms of rent, either with airbnb or through an agency your unlikely to pay more than 200 euros per month. This includes all utilities, heating and building expenses. Transportation is not an issue as the city itself is walkable, and a few dollars will get you across town with a taxi if needed.
Novi sad is a great place for digital nomads to be based, the digital nomad community is very active in serbia and most serbs speak good english, making it easier for foreigners to live here as digital nomads.
Marina has always had a passion for dissecting myths from reality, to help eliminate the confusion and to share her knowledge on a subject many still consider a taboo. Over the years her mission became raising awareness about cannabis and cbd, which led to founding her first website, cannabisoffers.net.
Lora georgieva: bulgaria is ranked among twenty worlds' best wi-fi services
The cities of sofia, plovdiv, varna, in bulgaria - bulgaria is one of the most underestimated travel destinations in europe. It has been a member of the eu since 2007, and it has been constantly developing in the it sector. Bulgaria is ranked among twenty other countries offering the worlds' best wi-fi services. For instance, the average download speed is 9.7 mbps and is performing better than the tourist hot spot croatia - with 9.3 mbps. Why you should choose bulgaria if you are a digital nomad? Several reasons listed below:
* varna (the sea capital of bulgaria) is offering citizens and guests of the city a myriad of work and leisure opportunities - the city is filled with small coffee shops, bars and restaurant all offering free wi-fi if you are a customer. The average cup of coffee rate is between 1 and 2 euros, depending on the place chosen. There are also a number of beach bars that also offer wi-fi, and a great sea view, perfect spots for working. Varna has several co-working spaces in central places of the city, where you can rent a working place and meet fellow nomads.
Check link
* plovdiv (the culture capital of europe for year 2020) -- plovdiv is the second biggest city after the capital of sofia. The city offers a whole art district/neighborhood filled with little shops, bars, restaurants and coffee places. Let's not forget the renowned ancient theater - the most popular landmark.
Check this link for more info about plovdiv
My name is lora georgieva and i represent proexpo services- a b2b travel agency that provides accommodation exclusively during trade fairs, exhibitions and shows. My position in the company is a digital marketing specialist. Currently i work on the long-term process of promoting proexposervice.com on various channels.
Dale johnson: from a practical standpoint, tallinn is an excellent option for nomads
Most 'digital nomad' destinations still largely fall under the category of 'top travel destinations'. For digital nomads and their business needs, tallinn, estonia is an excellent option.
First, they've specifically designed their incorporation and tax system to be very favorable to non-estonian residents. It's simple to register a company, apply for banking, and if you operate in the saas or digital product space, the taxation laws look very favorably on you.
If you're nomadic for large periods of the year, it's an excellent place to have a base. Plus, tallinn itself is very nomad-friendly, and has been substantial investment in both its infrastructure and tech scene over the last decade or so. There's plenty of delightful coffee shops, the wifi is fast, and tallinn plays host to a range of startup and meet up events all year round.
For anyone who's seeking community, infrastructure, and all that 'i should probably figure that out' stuff beyond sun-kissed beaches and pool parties, you should definitely look into tallinn.
Since 2016 i've been working remotely as a content marketer and publicist, have been featured in the likes of forbes, washington post, and wsj, and have traveled to, or lived in, 29 countries and counting.
Simonas steponaitis: low costs and inspiring views in bali, chiang mai, bangkok, budapest, tbilisi
While choosing destinations for digital nomads, there are several key features that are worth paying attention to.
Wherever you go, the place should be cost-effective, if you don't want to spend all your salary, to have a good internet connection and have an inspiring atmosphere for you.
The countries which you can consider a great destination by having low costs and inspiring views are bali, chiang mai, bangkok, budapest, tbilisi.
Of course, people have different tastes and ideas that can inspire them, but these are the most countries that have become a destination for many digital nomads.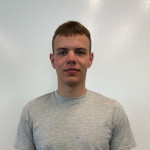 Cmo at hostingwiki.org
Peter: the best destinations for digital nomads are definitely bali and thailand.
Both places are cheap and you can book cheap housing with airbnb on a monthly basis that have generous discounts. Food is also extremely cheap and you can budget around 5-10$ per day for food without even worrying about it.
Weather is pretty good all-year-round with stable temperatures. However, rainfall can be frustrating sometimes during some seasons.
The only thing i didn't like when living in bali was the visa situation. I had to travel out of the country once per month in order to renew the visa like that. There were other ways of doing it but i was not comfortable with them, plus i got to travel to other countries as well.
I have traveled to many places because of the digital nomad lifestyle but i believe bali takes the cake. I stayed there for a little over 6 months and i met many people who were digital nomads too. It was very helpful to me because they had more experience than me with this lifestyle and gave me tips like how to find cheaper places to stay etc.
Peter
Milos mudric: serbia, bosnia and herzegovina and macedonia might be really interesting
I really believe serbia, bosnia and herzegovina and macedonia might be really interesting for digital nomads.
Besides all the perks that eastern europe offers, there are some additional benefits, compared to the rest of eastern europe:
Great food
Quite a pleasant weather
Super rich culture and history
People speak english very well and like foreigners/tourists (unlike some places overpopulated with tourists)
Close to some top travel destinations, for instance croatia and greece
Still very affordable
Milos mudric is a content specialist and tech enthusiast. He is the founder of silver fox digital and seo brainiac and he occasionally writes interesting stories about blockchain, iot and fintech.
Not to be confused with romania, as foreigners often do, bulgaria is a hidden little gem for any digital nomad out there. The country has one of the world's top average internet connection speeds, is relatively cheap (compared to, say, the us), the crime rate isn't that high, and nature peeks around every corner. Digital nomads will feel quite at home here given the fast internet access and low living costs. As sofia is also a key travel hub in europe, you can expect to find many low-cost air fares to the rest of the continent with prices that can go as low as 20$ for a two-way trip. If all of this doesn't convince you, i don't know what will.
Snezhina piskova, writer exceltemplate.net
Tom blake: medellin is an excellent destination year-round
I traveled to medellin, colombia, in early 2020. Now, i'm not surprised that medellin is so commonly referenced as one of the top destinations for digital nomads.
Medellin is known as the city of eternal spring, so from a climate perspective, medellin is an excellent destination year-round. Expect warm and sunny days and cool, crisp evenings. In terms of infrastructure, the medellin metro system has also won innovation awards and completely revitalized the city. For 3,000 pesos or so, you can easily commute from one end of the city to the other in the span of 30 minutes.
Medellin is also home to numerous internet cafes, co-working spaces, and the wifi at airbnbs is generally acceptable. If you need a lot of bandwidth, a co-working space is a good idea, but these often fall in the lower range of around $200 per month.
Food is delicious, hearty, and affordable. The coffee is some of the best in the world, and people are also incredibly friendly. English is not common, but regardless, basic spanish and a smile are enough to get you by. While medellin was plagued by violence in the past, the city has largely been reborn. As long as you take precautions against pickpockets and don't travel alone very late at night, medellin is a safe bet for any digital nomad.
Tom is a freelance finance writer and blogger originally from toronto, canada. Nowadays, tom spends most of his time traveling and writing from his laptop while on the road.
Brian robben: the charming city of cincinnati needs to be checked out
Underrated as it may be, the charming midwestern city of cincinnati, oh needs to be honestly checked out by all digital nomads. Between a booming startup ecosystem, cheap cost of living and real estate, and easy access to new york, chicago, or florida, it's an attractive spot. Best of all, are the people. In this city, people are true to their word. The ability to do business with trustworthy individuals allows for expansion that would otherwise be stifled in a less honest environment. Also, as a former digital nomad and now startup founder in cincinnati, i've found the closeness to the tri-state area (ohio, kentucky, and indiana) to be extremely profitable for my business. The ability to cross state borders in 30 minutes from one another allows more networking and business development to prosper. And you're in the eastern time zone which helps when you have calls in europe or the west coast. Check it out to see what you've been missing.
Brian robben is the founder of the international digital marketing agency robben media, which grows businesses via seo, paid ads, and website conversions.
Leonard ang: the most cost-effective places to go to are within southeast asia
Being a digital nomad means to earn money while traveling. Making the most out of the internet by getting any number of jobs and to pay for necessities through those different jobs. It can be within your state, country, or continent. However most digital nomads take advantage of this opportunity and travel the world. They go around experiencing new things, meeting new people, and seeing different sites. There is no best destination a person can go to, it is best to experience everything when such an opportunity presents itself.
However people can only travel within their means, the most cost-effective places to go to are within southeast asia. The best places to visit in canggu, bali, and chiang mai, thailand. These places are cost-effective for a digital nomad, provide a variety of experiences, and have friendly locals. More places for a digital nomad is include  Lisbon,    Portugal,   and barcelona, spain. These places may not be as cheap as thailand or bali but they have a rich history, great internet connection, and highly developed. It's mostly about the experience and not the destination when being a digital nomad
Leonard ang, cmo @ iproperty management
Emilie dulles: wherever the best seasonal weather and fresh local food happens to be
The best destinations for any digital nomad is wherever you truly want to be. For my husband and i, it's wherever the best seasonal weather and fresh local food happens to be. We also tend to flock to food and film festivals, which is a great way to meet internationally interesting people. Our favorite places are palm beach, fl, charleston, sc,
Since our company has designed and printed fine art into stationery, invitations, and calling cards on imported papers for over 25 years –– using engraving and letterpress machinery all year long  in New York   city, boston, washington, dc, and london –– fleeing the cold, rainy, industrial places we work is far better for our business and ourselves.
The secret is to follow the seasonal flight patterns of the private jets, and to book hotels or airbnb homes in advance. Pilots and planning crews typically know where the weather is going to be good –– or bad –– and not every year is a good year.
In early april, all the jets seen to be headed to augusta, georgia for the masters. The first saturday in may, churchill downs in louisville, kentucky is in full bloom, as is their tarmac. A few weeks later, is off to cannes for the film festival in france. As digital nomads, we find following a seasonal weather, food, and marquee event pattern is the best plan.
From sunbathing and eating stone crab claws palm beach to dining outdoors on softshell crab in charleston during the spring, then eating lobster and clams along boston's north shore late summer, to dining at little nell in aspen apres ski late fall up until christmas, our nomadic printing company goes wherever the seasonal hot spots and high food seasons are –– thanks to the internet and universal wifi typically available at boutique hotels.
Dulles designs
Freya kuka: vietnam has it all and more for a digital nomad
After spending a month in vietnam, i would have to say that this country has it all and more for a digital nomad. Each city has a personality and you can take your pick when it comes to what you want. I barely spent $800 during my entire one month living there and that was me over-spending. The country is very affordable, the food is great, the people are welcoming and you will not get hundreds of experiences packed up into one neat package.
I spent most of my month in ho chi minh which is tourist central in vietnam and perfect for any wifi loving digital nomad who wants to be close to the city. If you are looking for something quieter, you can go to hanoi which is probably the second most popular among tourists. Whether you want to just visit or even live there- i would 100% recommend vietnam.
Retiring in vietnam: how much does it cost?
Freya kuka, personal finance blogger, and founder of collecting cents
Tomas mertens: chiang mai has the perfect mix of high quality of life, convenience, culture
Chiang mai in thailand is definitely among the best destinations for digital nomads. I have now been living and working as a digital nomad in asia for a bit over 8 months. Chiang mai is by far the best destination i have been to so far. It has the perfect mix of high quality of life, good weather, convenience, great local culture, and a vibrant digital nomad scene. There are many nice cafe's with fast wifi and good ac, but also some good co-working spots. Every week there are meet ups and events, which are the perfect opportunity to broaden your skills and network with other digital nomads.
Tomas mertens - founder & ceo at solitaireparadise.com - solitaire paradise is a browser-based platform for classic card and board games.
Maxime rancon: best creative hub : the city of angels
Workspaces have been changing. As a digital entrepreneur traveling the world, i've not only been able to experience and feel this transformation but to utilize it to profit my business. I'm from paris, france but i've been living abroad since 2014. I built my first marketing company in 2015 in london out of a co-working space and today i run a creative marketing agency with a presence in 3 major countries (fr, uk and us) and a successful luxury e-commerce brand based in paris. While i'm able to work remotely from anywhere. My favorite destination and where i spend most of my time is los angeles. La is an incredibly dynamic and inspiring creative hub. It is one of the most effervescent city on the planet when it comes to digital trends and content creation, which also make it one of the most competitive places in the world and hard work is absolutely mandatory if you want a chance to stand out. This being said, i met so many entrepreneurs, business owners and influencers in this city and it truly helped me to stay motivated, inspired and competitive. La taught me that you have to be the best. We'll see.
Maxime rancon is a french producer, director and creative director. He was born in gouvieux, oise near paris. He is the founder of the production company digital little located in los angeles, california. He produced a film for the brand morreale paris called renaissance (2018). He also produced zhavia ward first music video, candlelight (2018) that made more than 16 million views. His directional debut was the film opus produced by nile niami (2016) which became the most viewed real estate film in the world.
Brandon neth: vilnius is hard to beat for a great work life balance
The baltics should always be top of mind for digital nomads. There is incredible internet access, a growing digital community, cheap living expenses, friendly locals and great food. With so many tech companies popping up in this part of the world, and with its quick access to everything europe has to offer, it's a no brainer to spend some time in this region of the world. Specifically, vilnius, lithuania is hard to beat if you're looking for a great work life balance! - brandon neth, credit card and travel rewards expert at financebuzz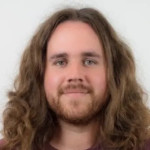 Brandon neth is a credit card and award travel expert. He runs social media and audience growth for financebuzz, including the fbz elite facebook travel group. He's spent the last 11 years using credit card points and miles to travel the world, taking him to 600 cities in 76 countries and counting.
Hyun lee: infrastructure in estonia is amazing for entrepreneurs
I've been living in estonia since late 2011. I came because of some happenstance but it turned out to be one of the best decisions i've ever made.
The infrastructure here is, quite frankly, amazing for entrepreneurs.
Let's just talk about the top benefits:
1. 0% tax for retained profits. Zero percent. This means as long as profits are not withdrawn via dividends and kept within the company, you won't be taxed.
2. Roughly 21% tax on dividends. In case you do want to withdraw your profits and pay yourself, it'll only be 21%. This is an extremely competitive rate,
3. Operate your company from anywhere in the world. Estonia has a nickname of e-estonia. All the infrastructure supporting the business ecosystem (doing taxes, payroll, signing contracts, etc) can be done online.
4. Affordable cost of living. It's fairly cheap to live in tallinn, the capital city of estonia. Food and other expenses are also on par with rent prices.
5. Nice summers. Although the weather here isn't ideal year-round, that's what makes it great. The colder months are long and this will surely help you focus on your business.
Hyun lee is a marketing consultant specializing in growing inbound traffic through seo and digital pr. Hyun has managed growth and marketing in both startups and established businesses, with multiple clients exiting with 7 figures.
Alessandro clemente: canggu - bali, indonesia|
In my opinion, asia is the fastest-growing continent in terms of easy adaptability and accessibility when it comes to remote working. During my visit to canggu, i found that southeast asia, especially, has become a huge hub for foreigners to be able to conduct business.
During my travel, i did in the initial phase worry about how i could effectively work from canggu while my established business in the us doesn't take a tumble.
Exceptionally great internet services - prior to the visit, we had the constant worry that remotely working from canggu could possibly break the flow of business and communication with my team back in the us. However, the steady and exceptionally affordable, internet access that i got at each of the working spaces, cafes and so on held up conversation and communication from my end, so that none of the operational functions tumble. I was able to keep in touch with my team back in the states regardless of the time difference.
Secure and comfortable working space - with the plethora of virtual coworking spaces available in canggu, there's no room for distraction while trying to work. Also, these spaces make room for like minded communities of freelancers, remotely working entrepreneurs to network and come up with ideas. This keeps each one ready to put their best working foot forward and creates a safe, secure and comfortable space for one to work.
As a result these two very important means, we were able to work remotely without drastically affecting our business.
Alessandro clemente
Bobby reed: sacramento region is a great place for digital nomads
The sacramento region is a great place for digital nomads. First, the costs are much lower than the  San Francisco   bay area. Yet you are close to silicon valley, so in case you ever need to meet in person, you can hop on a train and be in a meeting. By being close enough to travel quickly to job centers, you stand apart from your fellow nomads by building personal relationships with your employers. Tying yourself to the workforce in the bay area will create word of mouth opportunities for your business. But by living in the sacramento region, you avoid the high costs of living in silicon valley, and have plenty of options for coworking spaces. For activities, there are plenty of day trips in the area, and a weekend getaway to tahoe or napa is just the recipe for relaxation after a long work week!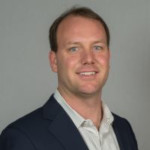 Bobby reed is an entrepreneur, business owner, and community leader with an expertise in online marketing solutions, software development, and edtech. He has been providing web based solutions to small businesses, associations, and nonprofits since 2002.
Alexandra davis: medellin has become a south american digital nomad hotspot
Medellin, situated in a lush valley in central colombia, has become a south american digital nomad hotspot. To me, it reminds me of a chic, south american version of hong kong. Walking through the streets, you can find incredibly fashionable boutiques and restaurants, with a jungle in between.
There are many coworking spaces available in medellin, with at least three in the el poblado neighborhood. The most popular is selina, whose busy office offers hot desks, designated desks, private offices, unlimited coffee, access to soundproof rooms and phone booths, and free yoga class passes, all for $75 a month. On top of that, the wifi was reliable both at the coworking space and at the many coffee shops around town with ~20 mbps in most, but with the option to upgrade at your apartment. Plus, do we even need to talk about coffee in colombia? Phenomenal. There are many coffee shops to choose from, all over the city. It's common to see half a dozen digital nomads working in each.
All digital nomads should consider medellin as a home-base if you enjoy a robust and lively culture, incredibly kind people, and hip and inexpensive restaurants and shops.
Here was our $1,200 monthly budget from medellín, colombia for the two of us:
$500 in rent, including utilities
$150 to join a coworking space, including their yoga classes
$160 on restaurants and coffee shops
$150 in fresh produce and groceries
$20 on buses and taxis
$220 on weekend trips and miscellaneous expense
Alexandra davis, co-creator of ryan and alex duo life
Matt heyes: ubus tick all of the traditional remote working checkboxes
There's arguably no better place to settle down as a digital nomad than ubud, one of the spiritual and cultural centres of bali. It ticks all of the traditional remote working checkboxes: the cost of living is incredibly low, the weather is perfectly tropical, the crowd is young and fun and the area is relatively safe. But there are a few ways in which ubud separates itself from other digital nomad hotspots.
First is the internet: it's fast and reliable, a combination all too rare in other low cost destinations. Second is the infrastructure: thanks to a steady stream of digital nomads flowing into the area over the last decade, coworking spaces are everywhere here. Third is the opportunity: not only do these coworking spaces offer the hardware, software and other tools you need to get the job done, they also grant you a golden opportunity to network with like-minded nomads. Here you can find work or workers, develop your start-up, and generally increase your chances of remote success!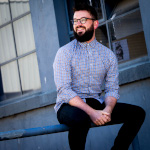 Matt heyes, founder, backpacker job board
Stacy caprio: chiang mai currently has a thriving digital nomad community
One popular destination for digital nomads right now is chiang mai, thailand. It currently has a thriving digital nomad community, and is able to do so due to the low cost of living that makes it affordable for even new nomads without a business to get started. It also has a big community of nomads and coworking spaces, making it easy for foreigners to find friends and support while building their business.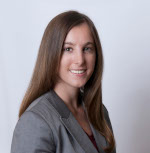 Stacy caprio, founder, her.CEO
Jack wang: the best destination is any beach/tropical island
Generally speaking, the best destination for a digital nomad is any beach/tropical island. It is the perfect setting to keep yourself free from stress while working.
You can go for the popular spots like maldives or hawaii, but if you're earning in first-world currencies, asia would be your best bet. Places like palawan or boracay islands in the philippines or bali, indonesia are just some spot where your dollars or euros could go a long way.
Jack wang, ceo @ amazing beauty hair
Samantha moss: amsterdam offers laptop-friendly cafés and parks
Digital nomads have the greatest perk of working anytime, anywhere in the world. They have the freedom to choose which place they are most comfortable working in. As for me, the best place to go is in amsterdam, netherlands. Aside from the picturesque sceneries and grand canals, the place also offers laptop-friendly cafés and parks where wifi connection will not be a problem. It will also be easy to communicate with others because english is spoken virtually by anyone. Digital nomads want this place as well because one of the biggest airports is located here, so it is easy for them to arrive and leave in a beat.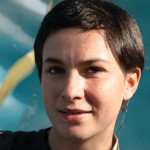 Samantha moss, editor & content ambassador at romantific.com
Anirudh agarwal: chiang mai makes it easier to collaborate with people
Chiang mai is the best destination for a digital nomad in my opinion. Other than having fast internet, cheap accommodation, and low cost of living, chiang mai has many social network groups that conduct regular networking sessions, masterminds, social outings, training, and seminars.
What really impressed me was there were people from all around the world willing to share knowledge. You will find programmers, seos, ppc guys, social media marketers, drop shippers, e-commerce people all around the city which makes it easier to collaborate with people. It's a dream city if you are in the online industry.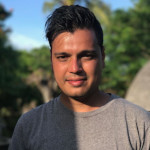 Anirudh agarwal, founder & ceo
Romana kuts: bali - for crazy networking, malaysia - for the serious business environment
At the end of 2019, i quit my full-time job and went traveling to asia. I spend 2 months living and working remotely as a pr manager in indonesia (bali) and malaysia (kuala lumpur and langkawi). This experience i can describe in 3 words: it was awesome! I can honestly say that these two destinations are perfect for digital nomads and freelance workers. And here is why:
1. Bali - crazy big networking! Here you can find not only people to work together but even clients! Every cafe in the morning is full of freelancers from europe, australia, and the united states. It is okay to discuss some business topics or to share your tips on certain projects during breakfast with a person next to you.
2. Malaysia - more quiet place than bali, but a great location for working remotely. This country is more developed, there are many co-working and people from all over the world. For example, kuala lumpur is a huge business center, where you can find new clients or partners for your work.
What is similar to these two destinations? Cheap prices, awesome nature, and digital nomad`s networking!
The main difference between these two countries is the atmosphere. Bali is a hippie place with parties on the beach. When malaysia(kuala lumpur) is a more serious location, with businessmen walking around in  suits.   What to choose is up to you.
Romana kuts - international pr and social media marketing manager (europe/us market). Currently working full-time at gtm plus
Nikola baldikov: sofia is known for its good quality internet connection and beautiful nature
I would personally recommend visiting sofia, bulgaria. This destination is included in many digital nomad lists due to the cheap cost for stay, as well as for food and entertainment. You'd experience a completely different culture and can benefit from lots of co-working spaces. What is more, bulgaria is known for its good quality internet connection and beautiful nature. It has scored 3.9/5 on nomadlist.com. If you're excited to experience something completely different and not that much popular, want to try local bulgarian cuisine, and all that for a very reasonable cost, sofia can be your next destination.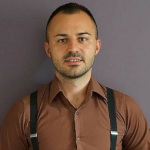 My name is nikola baldikov and i`m a digital marketing manager at brosix, a secure instant messaging software for business communication. Besides my passion for digital marketing, i am an avid fan of football and i love to dance.
Michael nguyen: you can work while relaxing near the beach in southern california
As a digital nomad, the best destination - in my opinion, would be southern california. My reasons are pretty simple, you can work while relaxing in a hotel near the beach, the weather is always mid 70s to low 80s and on top of that - the food. I love tasty dishes, and socal has the best food selection from american to vietnamese. On top of that, the amount of work one can get in socal is enormous. It's a huge playground for influencers, who need constant online marketing and digital media. If word gets around that you are a good freelancer, lucrative opportunities will come to you in droves. If you're a big fan of networking and nightlife, nothing beats a night on the town in los angeles or orange county.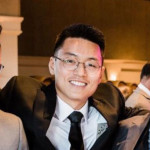 Michael nguyen, co-founder, ceo and developer
Amit gami: canggu in bali resonated most
After spending years travelling the world whilst working on an online business i found that canggu in bali resonated most. It is an emerging small town, a cooler, newer version of ubud in central bali. It has lots of cafes and restaurants filled with healthy dishes, cheap accommodation, surfing, yoga, spas and it's very easy to meet new people. There are a number of other digital nomads there so it's a great place to network too.

Amit gami, founder – business waste guru
Rahul gulati: mathura, india - thailand - playa del carmen, mexico
1. Mathura, india- super affordable living, diverse culture. rich heritage and warm hearted people, learn spirituality with decent income.
2. Thailand- great bang for buck, offer services to overseas clients, love for water and thai food.
3. Playa del carmen, mexico: you want to learn how mexicans enjoy life, you wont be disappointed. Great meetup activities

Rahul gulati, founder, gyandevign tech services llp
Willie greer: porto had the right mix of affordability and connectivity
Digital nomads should find a place where they find the sights and the culture interesting. When i was a digital nomad, that place was porto for me. While i can imagine many visitors going for  Lisbon,   porto appealed to me because it had the right mix of affordability and connectivity. You are not missing out on the capital despite spending less on lodging. Despite being less populous than  Lisbon,   and probably less popular for remote workers, co-working spaces are plenty, providing you with enough opportunity to socialize among fellow digital nomads. The people are friendly to its visitors and the risk of crime is low compared to most places in europe.It's Also hard to get bored in porto. It might not be a big city, but there are many restaurants and wine cellars to explore — it's the food capital of  Portugal,   after all. The city is very walkable, too. If you want to go on day trips to other parts of the country for some work break, porto is also a good place to be. Surfing spots and boat cruises are popular in the area.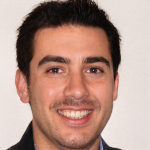 Willie greer is the founder of the product analyst. A cinephile, he has made it a personal quest to achieve the awesomest home theater possible. He now shares what he has learned through the years on the site, providing more insight about today's most sought-after gadgets.
John frigo: there are a lot of great places right here in the usa
When it comes to being a digital nomad i think southeast asia overwhelmingly gets all the attention and tends to be the first place people think of. It's relatively safe, your money goes a long way, its got good food and a good culture and good internet.
Digital nomads are generally speaking seeking out a good internet connection, cheaper cost of living, and some good beaches or interesting culture as well as having some other expats or nomads around.
My non-southeast asia destinations would be columbia, mexico and parts of the us. When we talk digital nomads or location independence many people automatically think about leaving the country, however really its just about living and working wherever you want. There are a lot of great places right here in the usa where you can be near a decent sized city think maybe ashville, nc, nashville, tn, or other areas where you can be in a rural area with a cheap cost of living and nature, while at the same time only being say a 30 minute drive from a decent city.

John frigo, digital marketing lead
Grant higginson: puerto vallarta leave you feeling like you're in a jungle oasis
As a digital nomad for the past 5 years and traveling across canada, usa & mexico i have to say my best destination for a digital nomad would definitely have to be puerto vallarta, mexico.
The weather is tropical, the surrounding wildlife and mountains leave you feeling like you're truly in a jungle oasis against the sea. Add fiber-optic internet, a very high english-speaking population and noticeably more affordable than other tourist hotspots like cancun.
There are several coworking spaces but my favourite is https://vallartacowork.com/ where you can hang out on raised hammocks overlooking downtown puerto vallarta and the ocean--at the same time.
You'll also meet a wide variety of other digital nomads and the areas hottest digital startups with great community events and never-ending activities for both tourists and nomads alike.

My name is grant higginson, digital nomad and award-winning digital marketing consultant who works with travel brands like toorzy, marival, hilton & marriott.
Evan white: in bali, the wifi was always fast and never an issue
My favourite destination as a digital nomad is ubud, bali. When working remotely the first thing to consider was the internet speed and connection.
In bali, the wifi was always fast and never an issue. The other obvious factor was the amazing tropical weather and scenery. Lastly, and what made it truly special was the community of digital nomads. I'm dying to get back there!

Evan white is the founder & ceo of neumarkets, a digital marketing agency based in toronto. Although he's based in toronto, he loves to travel and work remotely.
Andrew taylor: a european country offers all of the benefits of culture, cost and close location to home
Working remotely, i have had the pleasure of that kind of nomadic freedom if i so choose, and i certainly take advantage of the opportunity when and where possible. For younger jetsetters, i understand the pull of constantly moving, but as you grow older, you begin to crave creature comforts, security and a sense of belonging.
That being said, i do suggest that wherever you choose to live, you take advantage of lower costs in housing 'just out of town'. Because you don't need to concern yourself with commuting, you can enjoy the more space and community feel in smaller village, if that's your preference
If you love the city hustle, then consider a city in a different country where costs are lower.
I suggest, being from the uk, that a european country offers all of the benefits of culture, cost and close location to home. The weather is preferable, the food is great and you can nip back home via train, car, flight or whatever.

Andrew taylor, director
---

About the author - Michel Pinson
Michel Pinson is a Travel enthusiast and Content Creator. Merging passion for education and exploration, he iscommitted to sharing knowledge and inspiring others through captivating educational content. Bringing the world closer together by empowering individuals with global expertise and a sense of wanderlust.
---
---
---