---
---
Setting up a telework office space at home can be disconcerting at first, especially after years of working in standard offices or open offices. However, it is not so complicated at all!
We asked the community of experts for the best tip to share with new teleworkers, and the compilation of telework 101 for employees tips might surprise you.
While it is clear that setting up a proper work routine and having a comfortable office space setup is important, these tips might help you to do it properly - and some of them might even surprise you!
Are you working remotely? Do you have one tip to share with anybody that is starting to work remotely, in order to stay productive from the comfort of his/her home?
Deborah sweeney: establish a daily routine and stick to it
My one tip for anyone starting remote work is to create a structure. Establish a daily routine for yourself and stick to it. Time block your day and make sure to let your team know when you're on and off the clock. Engage with team members and chat via apps like slack. Remember to take short breaks throughout the day, stretch and exercise, and break for lunch.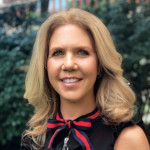 Deborah sweeney, ceo of mycorporation.com
Manny hernandez: a routine can be more powerful than a clock
My best tip for working from home is simply creating a getting started routine a routine can be more powerful than a clock at helping you get started and productive each day. Not everyone who works from home follows a nine-to-five schedule. While some start in the early hours of the day, some are at another time of day, this difference in work schedule can sometimes make it hard to be fully productive or even motivated to get started with the day's work. So creating some sort of habit in your daily routine that indicates you are about to start work can be really helpful. It might be making a cup of coffee, returning home after a jog or getting back from the gym, it could even be after taking a shower. A cup of coffee works well for me, yours could be anything else. Whatever gets you inspired and guides you to work is all you need.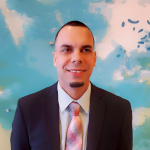 Manny hernandez is a ceo and the co-founder of wealth growth wisdom, llc. He is a consummate marketer and information technology professional with over ten years of experience in the fast-evolving arena of direct response marketing.
Rafe gomez: don't be an asshole - give these stress relivers a try
There's no question that your wfh stressors are real and relentless - but so are the stressors of everyone else who's in your life. Don't try to make it a competition, and don't leverage your tweaked emotional state into a license to offend, enrage, and upset everyone in proximity to you.
To lighten your dark vibes so you can clear your mind and get back to work, give these stress relievers a try:
Go outside, wind up, and with full force, smash potatoes or a dozen eggs against a brick wall (be sure to clean up after you're done).
While indoors, stomp on an unrolled spool of bubble wrap or a bunch of bubble cushions from your amazon deliveries.
Get into your car, roll up the windows, and scream at the top of your lungs until you're hoarse or crying or both.
Your fury, anxiety, and fear won't go away, but these options will make them all a lot less spikey.
I'm rafe gomez, and i'm the co-owner of vc inc. Marketing. We're award winning providers of media coverage, sales support, and business strategy services to organizations across the u.s.
Indira wislocki: it's important to know exactly what to do next
What i learned is that in order to stay productive, you need a routine (especially if you have kids). You have to be flexible, things happen, but it's important to know exactly what to do next, and having a routine will help you structure your day and, over time, some tasks will become automatic and, in consequence, less stressful.
Wake up early and get some work done before the rest of the family wakes up, take short breaks every couple of hours (check the pomodoro method!) And try to set small milestones so you don't get frustrated.
The truth is, you're probably being productive! But we waste so much time when we work at an office space: going to the copy room, talking with coworkers over our desks, coffee and bathroom breaks, small talk in the hallways... that when you start working remotely we find ourselves working only 3 poor 4 hours and we feel reproductive because we're not working 8 or 10 hours as usual. And that's a huge mistake! Being at the office all day doesn't mean working all day, so don't feel so bad about it.
Track your time consistently to find out how long your everyday tasks take (you can use free tools such as toggle), and you'll see how you'll be able to organize your everyday life better.
Virtual assistant and customer service expert, she travels the world full time with her little son while working with nonprofits and businesses that help women and minorities.
Andrew taylor: the most important is to remain social
It can be very easy and tempting to isolate yourself (i understand it is the point at the moment) when you are a remote worker.
Now i don't mean going out with your friends on a saturday either. I me ensuring that you are introducing yourself and getting to know a variety of people - like you would in an office setting.
It is so easy to slip into what is comfortable and avoid the uncomfortable, but in real life, there are people we need to work with that we don't always like or a client who is difficult that we need to deal with.
Remotely, it is easier to avoid it or alleviate the issue quickly by passing it on. Ensure that new ideas, concepts and people are always crossing your path so that you remain a fresh, up-to-date and general positive influence in society.

Andrew taylor
Kevin miller: i've learned to concentrate by avoiding distractions
I manage my remote team by doing two things. First, we do daily standup meetings at 10am pst. During these meetings, we discuss what we did yesterday, what we are working on today, and talk through any issues we are experiencing. Second, we do all of our meetings via zoom to keep each other accountable. Also, we have every task set up in basecamp to keep things tracked and organized.
In addition, i use several methods to maximize productivity and minimize mistakes throughout my high-paced, busy workday. First, i acknowledge my limits, especially those i can't control. Second, i separate what's urgent from important. Tasks with upcoming deadlines should take priority. Third, i've learned to concentrate by avoiding distractions. I also work in big blocks of time. That means silencing my phone, closing my email, and focusing on the task at hand. In addition, the art of delegating tasks has helped me more than words can say. Without my staff, there's no way i could get everything done day in and day out. Planning ahead is key. Without proper planning, it can be hard to execute complex tasks.
Kevin miller is the founder and ceo of the word counter. He is a growth marketer with an extensive background in seo, paid acquisition, and email marketing. Kevin studied at georgetown university, worked at google for several years, is a forbes contributor, and has been a head of growth and marketing at several top tier startups in silicon valley.
Stephanie bell: from the waist up you need to look presentable!
Just as you have etiquette rules in the office, you have them remotely as well. You need to look presentable, just like you would in the office. You might not have on pants, but from the waist up you need to look presentable! Just as you market yourself in the office, you need to do so at home too!
If your boss uses video, you need to use video. If they use audio, then you use audio. What i see the most in the zoom world is not being prepared for video. Think of your video background as a movie set and project what you want people to see, that is my biggest tip. Artwork, flowers, and lack of clutter all make a big difference as to how people perceive you. I read that if you inset your logo somewhere in your background (my windstream water bottle) that you are more likely to get a promotion. I'm in!
Stephanie bell
Lauren hyland: my one tip would be to batch work
Especially during this time with everyone's schedules out of sorts, you need to plan a specific time(s) during the day to work. If you can plan out your week according to a project or a to-do list, your time will most likely be more productive than if you had a full 8 hour work day with distractions. Find a time that works for your current lifestyle or home situation and set aside that time every day to focus solely on your projects or to-do list. You can add in an extra batch time during the week for things that are time consuming and sometimes time wasters like some administrative tasks, i.e. email, expense reports, etc.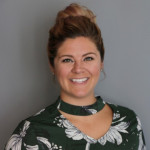 Lauren hyland, owner of hyland consulting llc, female empowerment coach
Dev raj singh: shift yourself in a personal room
Shift yourself in a personal room with all your files and office related goods. In this way, you can dedicate your productive time to your work, and make yourself out of all distraction from the home like crying of babies and noise of gadgets. Using this idea you can allow yourself to work in a strategic manner.

Dev raj singh
Josh c. Manheimer: beware the southern sun
Tempting as it may be to set up your dream office in front of the french doors or bay window, overlooking the vegetable garden ... the bay ... the vineyard .... you may quickly discover the southern sun bakes you faster than kfc extra crispy. I've created three dream offices over the years, and each time did not heed my own advice, and had to retreat to the shade of the kitchen table. Finally, i created an office space in a room on the northern side of my house (next to the internet router — very important for direct high speed connections), and can now stay awake and concentrate.

Josh c. Manheimer - direct mail copywriter | creative director
Naheed mir: find when you are most productive
While working remotely, it is better to analyze yourself before starting in order to be productive. For me, the best thing is to check your self first. Every individual is generally productive at different times of the day. For instance, a few can be productive in the morning hours, and others can be productive in evenings or nights. Thus, it is essential to find when you are most productive and develop your work routine around your peak efficiency periods*. It will **help to increase your efficiency and to get desired outcomes.*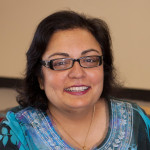 My name is *naheed mir*, and i am the owner of *rugknots*.
Sandy yong: have the proper setup in order to be comfortable
My one tip for anyone who is starting to work remotely is to have the proper setup you need to in order to be comfortable. You want to be able to have an ergonomic work station so that you are not straining your body throughout the day. From having a proper desk chair to setting up your monitor at the appropriate height and distance, it's important to make these adjustments to fit your needs. If you tend to print documents, ensure you have adequate supply of printer paper and ink. Also, these days not everyone has a webcam to do video calls. You can order a webcam and attach it to your laptop. You can ask your employer to see if they can cover these additional costs for you.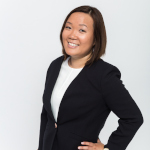 Sandy yong, author | investor | speaker, the money master
Alan guinn: always assume your webcam is on
Always assume your webcam is on, and your microphone is on, broadcasting to the world. Because they may well be.
Many of us tend to talk to ourselves and sound out challenges when problem solving, and some challenges which we work out and resolve for our clients may be best left uncommunicated to those clients--or to others--until they are, truly, resolved.
Never tip your hat to make an impression on others if your hairpiece is not fully attached.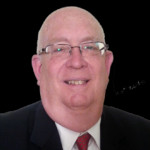 I am managing director and ceo of the guinn consultancy group, inc. I also partner with other consultancies, with clients around the world.
Jeremy harrison: let everyone know that you'll need uninterrupted time
I've been managing a remote team for more than a year now, and the main issue i had with working from home is the distractions. It's easy in the office since everyone is working. Things are very different at home, and you need everyone's help to make sure you are focused on your job. I would suggest you let everyone know that you'll be working at home temporarily and that you'll need uninterrupted time to do your work. Tell them that you'll be working from 8 am to 5 pm so that they'll know not to bother you at those hours.
Now that you have peace and quiet, your next goal is to motivate yourself. It's quite easy to lose track of your objective when you're at home. I work in the bedroom to avoid distractions, but even there, i still find distractions. For example, the bed is just there and very accessible. It wouldn't hurt if i took a quick nap, right? And the next thing you know, that quick nap turned into a two-hour sleep, and you ended up accomplishing just half of your tasks. So i motivate myself by listing down all the things i need to accomplish for that day. I glance once in a while to assess if i'm still on target to finish all my tasks. This has helped me maintain my focus and complete my tasks.
Jeremy harrison, founder, head of content strategy, hustle life media, inc.
David bakke: a handwritten daily to-do list
To be productive when working from home, you need a to-do list, but it should not be through an app. Apps are great, there's an app for everything, and there are certainly plenty of to-do list apps. But when it comes to remote work, where you're basically sitting alone at a desk with no one around you, you need a physical document to work off of in order to stay productive all day. Your list should be divided into three categories - the first of which has items you have to get to that day, and the second has things on it that you need to get to but can wait a few days if necessary. The third category is reserved for minor items you can knock out when things are slow. You don't necessarily have to complete each day's list (aside from the first category), but anything you don't get to simply get transferred to the next day's list.
David bakke, remote worker at dollar sanity
Guillem hernandez: unhindered communication
At crisp studio, we have our team meetings on mondays. Because of the differences in time zones, we have agreed on a time-slot after taking input from all our team members. Our weekly meetings really help us stay on track, convey the team's objectives + management's expectations to the team, and get to know if any team member is facing any hurdle in finishing up the assigned tasks or if we should expect a delay.
Moreover, we've trained our team about the importance of clear communication and well-document tasks to avoid any performance issues. Communication should never be postponed for later. if there is a question - it needs to be asked and addressed asap. Delaying the questions or asking them near the deadline is disastrous. To avoid this, i advise the team members to send in their query on chat, and the corresponding team member can respond to it when he reads it.
From a technical standpoint, we use missive and zoom for our internal meetings and communication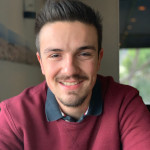 Guillem hernandez is the key account manager at crisp studio - a leading shopify and shopify plus solution provider in spain and europe. He graduated in business administration with a specialization in digital marketing from la salle bcn, and has over 5 years of experience as an e-commerce and shopify consultant.
Ana mladenovic: make a to-do list a day in advance
My ultimate tip for staying productive while working remotely is to make to-do lists. I usually make a to-do list a day in advance, to add a structure to my day and avoid overworking, which can happen quite frequently while working remotely. Breaking big tasks in a small, more manageable chunks, allows me to do them faster, and the satisfaction of ticking them off the list gives me just the right kick to finish them completely.
The other tip i would give is to use the pomodoro technique. Since i started doing pomodoro, i was able to see how my productivity levels increased, even with all distractions remote work brigs. The pomodoro technique means we're focusing on a task for 25 minutes and have 10-minute breaks in between.
I do it with flora, which is a focus timer app that is both easy to use and easy on the eyes. It lets you grow virtual trees when you are doing a pomodoro. Once you start a session, a plant starts growing. If you leave flora to visit another app like instagram, your plant dies! What's best: you can practice pomodoro in teams for greater accountability. Flora is connected with facebook, so you can easily invite your friends to join too. You can grow your shared garden, and if anyone leaves the app: your plants will die.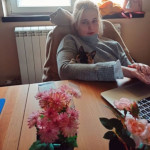 A cat enthusiast and a cupcake maniac, ana is a freelance content writer passionate about hr, productivity, and team management topics. When she's not at her keyboard, you can find ana in the kitchen, trying to make delicious cookies.
Ahmed ali: nutrition plays a key role in your productivity
I am a remote worker and i firmly believe that nutrition plays a key role in your productivity. It might be underrated and i know a lot of people that don't really pay attention to it. But believe me when i say this, the food you consume during your working hours is integral to the quality of the work you produce. I have actually noticed the difference when i eat junk food, it makes me feel sluggish and lazy and that definitely impacts my productivity.
Eating unhealthy snacks at home might not be a good idea.
1. Ensure that you're getting your essential nutrition to keep yourself going.
2. So in order to be at the top of your game, make yourself either a diet plan or a meal prep when free from working hours.
3. Make sure you are consuming plenty of water to keep yourself hydrated.
4. This will ensure that you get a proper intake of food and thus positively impact your productivity.
App recommendation: mealime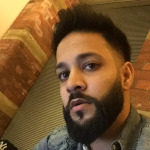 Ahmed ali, outreach consultant @ heart water
​sandy collier: i kept in close contact with relationships
I own a small public relations boutique company in palm beach county. About 75 percent of my working day was spent at several of the tri-county tv stations, working alongside the producers and reporters who were interviewing my clients. As we know, the media is a very visual business so showing face was essential. When the country shut down, i went into panic mode and couldn't visualize how i would continue to maintain those connections.
I realized the relationships i built over the years were strong enough to sustain the changes. I kept in close contact with the newsroom folks i built relationships with to make sure they knew i still had the connections they needed to help tell their stories. So my best advice is to trust in the hard work you put in. Trust in the belief that change isn't always bad and you can roll with those changes. And most of all — trust in yourself, because if you believe you can — you will.
Sandy collier is the mother of 6 and grandmother to 7. Sandy worked in the news business as a radio reporter and assignment manager for 25 years before she started her own pr company, hey, sandy! Pr and communications
Adam sanders: no multi-tasking honor system
It's extremely tempting to multi-task during any remote meeting, especially if you're not particularly engaged. My team has a no multi-tasking honor system during our zoom meetings. That means that we all commit to giving our full attention and make sure our video and collaboration tools are the only things open. Brainstorming doesn't work when your brain is somewhere else!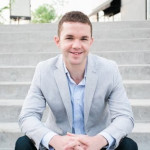 Adam sanders is the director of successful release, an organization dedicated to helping disadvantaged populations find financial and professional success.
Kathleen tucka: regroup and recreate your own new norm
Close your eyes and visualize what your new perfect work environment would look like. Ask yourself, what do you think would make your work life comfortable and fun?
Does it include a plush comfortable chair, some healthy snacks ready for you to consume when you need a distraction or pick me up? What about a timer to keep you on track, tell you when you should take a break or when you should stop for the day? Do you have a zoom ready background with an outfit kept on the side for that last-minute meeting? Does this sound like your perfect work environment?
The key is to make your work environment your own. The longer you work from home, you will see the little tweaks you need to make your work life easier.
Go ahead, spoil yourself, you are worth it!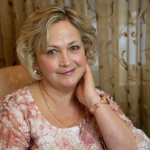 Kathleen tucka, founder of sunny life coach, and an award-winning life & business coach who worked over 20 years successfully managing business units in fortune 100 companies. She coached her teams to achieve their goals winning many awards for excellence.
Kendra bruning: maintain the same pre-work routine you had
As a digital nomad and co-founder of the board game website gamecows, i've been working remotely for years now. My best piece of advice for those who are new to working remotely is to maintain the same pre-work routine you had when you used to commute to the office. Beginning my workday is the hardest part of the gig for me.
It's really easy to fall into a kind of snow day mentality when you first start working from home. It's kind of the same feeling you get when you have a three-day weekend or call into work. With remote work, this is a dangerous state of mind. So if you used to get up at 7 am for breakfast and coffee, keep it up. If you're someone who is used to doing their hair and makeup before starting their day, keep it up.
If you exercised, watched the news, or took the dogs for a walk before commuting to work, keep it up. I find that these sorts of activities switch my brain from the "i'm home sick from school, yay cartoons!" Mentality to "i have things to do and deadlines to meet, hooyah!" Mindset.
Kendra bruning, founder of gamecows
Cj xia: stay aligned with company culture
Things get different when the on-set people get to work from the off-set locations. The working routines drastically change, and the interactions remain no more since people are no longer together in person. Besides the up-side-down method, they can still make sure that the little things they do in the office continue. Do whatever things can keep them aligned with the company culture. Stay in touch with the colleagues as you talk to them when in office.
Send them the funny, work-appropriate gifs over slack, text, or emails to entertain while working separately. Do chat about the favorite sports or movies recently watched. Volunteer for charity projects virtually that people use to attend physically. If need help reaches out to the employers and shares thoughts with them to let them know what is going on and how everybody is playing their part, be available for everyone working along with so things deliver on time.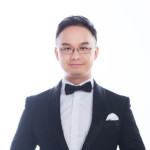 I am cj xia and i am a healthcare professional & vp of marketing & sales at boster biological technology which is a biotech company based in pleasanton, ca. Boster has been proudly offering high-quality antibodies and elisa kits to the scientific community since 1993. Our antibodies are well-validated with human, mouse, and rat tissues and in wb, ihc, icc, flow cytometry, and elisa.
Justin b newman: i invested in high quality noise cancelling headphones
I've worked at home for the better part of the last twenty years. But most of that time was in a really quiet house. When we were expecting my now-toddler, a few years ago, i invested in a high quality pair of noise cancelling headphones. While they seemed a bit extravagant at first, they were essential at getting me through days with a newborn just outside my office door. Since then, any time i need to get work done when the house is noisy, out they come. I can't imagine trying to work near a rambunctious family without them.
As ceo of voxology carrier services, justin newman leads the infrastructure and telecommunications team behind the professional grade cpaas, voxology.
---

About the author - What Can I DO ?
Former international ERP and Web project manager, he is a digital nomad and world traveler for more than 6 years: one year long world tour, 650+ flights, 1000+ hotel nights, all self organized. Working remote is a way of life, and he wants to share with you his best tips to work from home, telecommute and work remote as digital nomads or home office workers.
---
---