---
---
Working from home necessitates the right setup to ensure a good productivity, and eventually even outdo the standard brick and mortar office one.
But what is essential to ensure telework success? We asked the community of experts for their best tips on working remotely essentials, and got these amazing 40 answers.
Most of them have one thing in common: a right home office setup with  a laptop   along with a  comfortable chair   and a good  standing desk   are mandatory - and do not forget your  headphones   before jumping in any call!
 Have you setup your telework office? What is in your opinion the one essential thing that you need to be productive while working from home, and why?
Stacy caprio: a physical written to-do list
The one thing i need to be productive while working from home is a physical written to-do list. I find without a physical piece of paper with my priorities written on it, including when to take a break for lunch or a run, i am much less productive because i spend all my time either mindlessly checking email or trying to decide what to do. Having my physical to-do list while working from home keeps me on track and productive.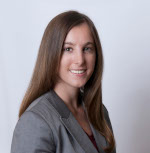 Stacy caprio, founder, accelerated growth marketing
Dr. Katherine m. Larson: a standstand portable standing desk
My working-from-home essential is my standstand. The standstand is a portable  standing desk   for your laptop. This laptop platform is composed of three interlinked pieces of wood that allow you to turn any traditional table into a  standing desk   in seconds! The standstand is also the perfect height to set up on the floor for cross-legged work. I personally use my standstand outside on the porch, where i breath in fresh air, listen to the sounds of nature, and passively stretch while i work. With the standstand, i have access to multiple sitting or standing office spaces (inside or outside) in seconds.
Standstand portable standing desk
For me, shifting my work environment at different points during the day, especially giving myself a full hour to work outside, has been invaluable to my energy and productivity. For those of you who can't work outside, a standstand can be placed on the floor and next to an open window to get the benefits of passive stretching and fresh air. Best of all, the standstand folds down to the size of a thick folder, and fits comfortably in the computer pocket of a backpack. Thus, you can take your standstand wherever you travel.
Dr. Katherine m. Larson shows professionals how to conquer overwhelm and create efficiency with ease no matter the circumstances. Katherine is a performance coach, power vinyasa and kundalini yoga instructor, and functional diagnostic nutrition® practitioner. Katherine has a ph.D In biomedical engineering from brown university and specializes in biological therapeutics.
Theis moerk: good audio equipment can alleviate auditory pain points
Employees would benefit from higher quality audio solutions to support their productivity and well-being while working remotely.
Remote communication encourages flexible working, but also has its downsides. According to new research, 44% of end users report poor sound quality while making phone calls, and 39% the same with internet calls. In total, 87% of end-users surveyed have experienced at least one pain point due to poor sound quality on calls, whether in the office or working from home. These include background noise (42%), having to repeat yourself (34%) and asking for information to be repeated (34%). These audio pain points are adding up to lost productivity. In fact, on average end-users are losing 29 minutes per week due to poor sound quality on voice calls. For the average full-time worker, this equates to just over three days of lost time.
Good audio equipment such as headsets,  headphones   and speaker phones can alleviate auditory pain points both on and off calls. The best headset solutions on the market today include features such as ai-based noise cancellation technology, meaning a noisy working environment is no longer a distraction. Additionally, they can be big time savers. The best enterprise  headsets   on the market today come with dedicated buttons to instantly launch collaboration tools like skype for business, microsoft teams and webex.
In the future we expect organizations to provide high-quality  headsets   to employees in the same way as they do laptops and smartphones; an essential part of the toolkit of the modern worker.
Research
Theis moerk, vp of product management, enterprise solutions at epos, which delivers high-end audio and video solutions to business professionals and the gaming community.
Manny hernandez: you need a dedicated workspace
The most essential thing you need to enjoy your work from home experience is a dedicated workspace. While a flat desk and  comfortable chair   is a great way to start, it doesn't end there. You need to have a dedicated workspace in your house from where you can focus only and only on your work, without getting distracted by kids, pets, etc. Ideally, that means a closed-off room in your house that gives you a psychological feeling of working in a "regular" office. It should have adequate space, shelves, drawers, electric outlets, and lighting (natural and artificial). Keep the door shut as you work to avoid distracting noises from unsettling you. It will also help you disconnect from the work at the end of the day.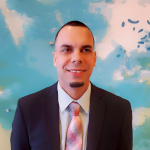 Manny hernandez is a ceo and the co-founder of wealth growth wisdom, llc. He is a consummate marketer and information technology professional with over ten years of experience in the fast-evolving arena of direct response marketing.
Jeff mclean: a webcam is the only way you can have that face-to-face exposure
I have set up my home office in the corner of my living room, as i don't have a spare room to serve as an office. I would say the most essential item you need to be productive while working from home is a computer with a webcam. A webcam is the only way you can have that face-to-face exposure, just as you would in the office. If i need to demonstrate something technical, i will video chat with my employees and instruct them through the video. There is a ton of video conferencing software out there, but i prefer google hangouts because of the easy-to use-interface. I would suggest toying with other options, and seeing which software suits you and your team the best.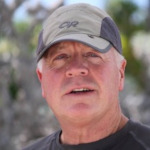 Mclean company provides industrial/commercial flooring and painting services for clients in danvers, ma and the surrounding areas. Our services include concrete sealing, epoxy flooring, line striping, and other forms of industrial maintenance.
Lewis keegan: a designated workspace
The one essential thing you need in order to be productive when working from home is a designated workspace. Choose a spot at home and make sure that this is where you will do work-related tasks in order for this place to be associated with work; hence, making you more efficient and effective.
My name is lewis keegan and i am the owner/ operator of skillscouter.com which aims to help potential students find their learning paths via online learning platforms
Lee hock: standing desk to health and productivity
Getting an automatic  standing desk   was a decision that was a mistake, because i had no time to visit a departmental store to buy one, so i went online and purchase it from a branded store.
I am amazed by how much quicker and productive i got by standing up and working, you won't feel as sleepy or sluggish even without taking caffeine, because standing more would improve blood supply to your working muscles, and it makes you healthy as you are also burning a small portion of thigh fat by standing.
I am lee hock, author of an upcoming book the book on what real estate is, this book is sharing information about real estate, and how one is able to find property with zero knowledge in real estate or how to inspect the property for purchase.
Jessica rose: a thirty minute meditation can have a profound impact on my work day
While this answer may be somewhat unconventional, i find that the most essential thing to remain productive while working from home is a technique to block out distractions and improve focus. I have discovered a new appreciation for meditation and have found it to be a very effective way to increase my focus and keep me calm. There is no doubt that working remotely and having to deal with complications has created more distractions throughout the day. Before, arriving at my office in the mornings automatically put me into work mode, and i was generally able to put in several solid hours of focused work. Now, working remotely from home, i find that much more effort is needed to create boundaries and an environment which ensures that there is time and space to put in the hard work necessary to advance the business. While this leads to challenges, i find that starting the day with a thirty minute meditation exercise with deep breathing can have a profound impact on the quality of my work day. If i find myself losing focus as the day goes on, i will take shorter meditation breaks - generally no longer than few minutes. Although these sessions are much shorter, i find that they tend to restore the initial focus and serenity felt after the longer meditation at the start of the day.
I am the ceo of a 100% female run e-commerce social enterprise in the health and wellness industry.
Samantha moss: ergonomic products can help you with your posture
Now that we're working all working from home, we got to set up our own office. The best way to do that is to invest in it. Go overboard. Think of it this way, you're going to be working there indefinitely so it is just proper that you use the best equipment. You've got to build your home office from the ground up. The thing that i think you need most in a home office is ergonomics. As for me, i really went all out because i knew this is where i'm going to be most of the time. So i bought the best and fastest laptop i could find, the nicest quality  headphones   with a noise-canceling mic and of course my ergonomic footrest, chair, and table.
Ergonomic products can help you with your posture, reduces stress, and removes muscle strains from prolonged sitting. In the long run, these products are for your well being and health. Not only that, but you have also invested in products that help you become more effective and productive at your work. And as an added bonus, the design of these ergonomic products makes your home office look sleek and cool.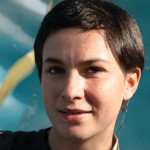 Samantha moss editor & content ambassador at romantific. As editor and content ambassador, i've been sharing my insights on topics such as dating, relationships, digital marketing, social media and more.
Ineke mcmahon: eight steps to become a successful teleworker
The eight steps to become a successful teleworker
Step one: declutter.
Step two: get in the right headspace.
Step three: make sure you have the right software.
Step four: up your internet.
Step five: you need to take regular breaks.
Step six: keep using your diary.
Step seven: eliminate distractions.
Step eight: avoid loneliness.
The eight steps to become a successful teleworker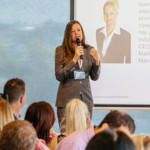 Ineke mcmahon, director, path to promotion
Sarah walters: just a clean, streamlined workspace
Dedicated working space - ideally a desk - that is solely for work. You don't eat there, you don't watch tv. It's a workspace, and when you sit down, you automatically switch to work mode. It's best if this is a desk, and if you don't have one it's probably worth investing in a simple one. You don't need some mahogany monstrosity, but just a clean, streamlined workspace. Customize it with one preferred distraction - a potted plant you like to look at, a small aquarium if that's your thing.
Just something that you can glance at to break the monotony,. As a bonus, something like a plant can also serve as a focal point if your desk is in a public place in your house.
Sarah walters, marketing manager, the whit group
Markus clarke: high-intensity earplugs.
Sometimes you just need to be able to block everything out, and a good set of earplugs has the added benefit of sending you into a bit of your own headspace. I find it gives me that extra edge of concentration so i can really power through a pile of work. Along with that you really need some discipline and concentration in order to be successful while working from home: the earplugs are an easy way to give yourself an edge in that area.
Marcus clarke, founder, searchant.co
Alan silvestri: earphones! Noise-canceling, wireless with a mic attached
Earphones! Noise-canceling, wireless preferably, with a mic attached if you do a lot of video conferencing or calls. Get yourself an expensive pair; you'll be more likely to use them, they'll probably look better, and it's a bit of equipment. Put your  headphones   on, and you're in work mode.
I'll sneak a second one in here also - if you happen to do a lot of talking or recording as part of your job, an actual microphone might be a good investment. They definitely add to the ambiance of your workspace, and you'll notice a huge improvement in the quality of any podcasts or videos you produce.

Alan silvestri: the founder of growth gorilla, an agency that provides high-quality, no bullish!t Link building outreach for saas companies. Growth gorilla was born from the idea that great products and content deserve to be found.
Kevin miller: your own espresso machine
Your own espresso machine. Cliched, but true. Take the plunge, buy one like you've always wanted, and give yourself the raw caffeinated fuel to take on all the work no one else in your virtual office wants to do. You honestly won't regret it.
For a bonus round, invest in a high-quality flask of some kind. Klean kanteen and yeti are two brands that make insulated mugs that will keep beverages hot for hours and hours; i have one that'll keep an americano piping hot for about 6 hours easy, and drinkable for a lot longer. This also works if you can't be bothered to get up and reheat or make a new espresso.
Kevin miller, founder and ceo, the word counter
Liam flynn: designating an office space separate from living space
I've found that the single, most important thing which has kept me productive while i've been working from home has been designating an office space for me to work in which is separate from my living space. Without an actual office this can be complicated for a lot of people, but an organized, uncluttered space which is reserved just for work (even if it's just a small part of a room) enables me to get in the work mind-set.
Working from home can be a challenge in terms of focus and productivity, but if i feel i'm 'going to work' i get so much more done, and at the end of the day i can detach myself from work. It's too easy to bring your work home with you if home and work are the same place, but if you separate your workspace, when you leave it you have a better chance of leaving your work there, just as you would when you work from an office.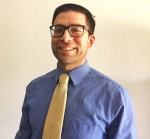 Liam flynn, founder and editor of music grotto
Scot j chrisman: a good desk and a comfortable chair
 a laptop   or a computer and internet connection are two basic things needed when working from home. Working remotely requires a lot of motivation to stay focused and avoid distractions around especially when your time is divided by household chores and tasks at work.
So how do you stay productive? For me, the most essential thing is the workspace. It would be better to have a good desk and a  comfortable chair   but what i really up to is a quiet place to work at, free from distractions and people passing around. As much as possible, i work with my door closed and don't want to be disturbed because i want to keep my focus on what i am doing and i find myself productive being alone. An additional tip, i also plan the things i do every day first thing in the morning and write them down in a memo pad on my phone and set out reminders. This also gets me productive and motivated throughout the day. It gives me a relaxing feeling of being accomplished after reaching my daily goals.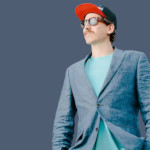 I am scot j chrisman, founder and ceo at the media house. I am a professional skier turned influencer and entrepreneur who is building a media, and marketing empire.
Freya kuka: focus on small goals instead of big ones
Working from home can be a struggle at first because it gives you far more freedom than you have ever had the pleasure of dealing with and for most people that is way too much to handle over the years.
*a couple of things that have helped me stay productive while working from home are:*
1. I make it a point to learn as many shortcuts as i can for various software so i can save time and get things done faster. Something as simple as alt +tab can help you switch between programs on your laptop with so much more ease. You can easily google 'gmail shortcuts' or 'mac shortcuts' to get a list that will save you time.
2. Airtable is great for project management and i swear by it. I plan all of my blog content using airtable because it has so much flexibility compared to other programs people use like trello or google docs. For project management, airtable reigns supreme and it's free! 3. I use a chrome shortcut like pocket that saves any tab that i am interested in viewing later into 'my pocket'. This is so important to have from day 1 because you wind up having to save tons of stuff each day when you work from home and you do not want to have 50 bookmarks.
Airtable
4. I focus on small goals instead of big ones. Instead of telling myself to finish 5 articles in 2 weeks, i focus on something as small as sitting down to write for half an hour. The hardest part is starting so you need to set goals to begin- the rest comes naturally once you get your butt on the chair.
5. I batch my tasks together so i complete all similar tasks at the same time. For example, tuesday is a content creation day for me.
Freya kuka, personal finance blogger, and founder of collecting cents
Henrik de gyor: have access to the tools you need to get the job done
Having access to the tools you need to get the job done efficiently and effectively is one essential thing that you need to be productive while working from home. Even if you have a laptop, a reliable power supply, and a good internet connection, you won't get far without access aside from simple email. If a vpn is blocking you outside of the company office from a company's online tool sets or you have not been granted access to some software suite yet, ask with justification and follow-up repeatedly with proper stakeholders cc:ed until this is resolved. Once you have access, get comfortable and proficient with it before you need it with some online tutorials and practice using it outside any office environment.
Henrik de gyor is a remote consultant at another dam consultancy who assists, advises and advocates for his clients. Henrik has previously worked within the fields of advertising, automobiles, education, finance, journalism, manufacturing, marketing, media, retail, and technology. Henrik is also an active podcaster, speaker, and writer.
Lilia manibo: have a comfortable and ergonomic workstation
For me, one essential thing to consider on how to be productive at work is to have a comfortable and ergonomic (as much as possible) workstation. I love having my personal desk with a perfect height for me. There are also some accessories on my desk which are properly arranged. I am not that 100% organized person, sometimes i want my stuff placed as carefree as i am.
What's important is that i make sure that i can work comfortably and that work results of mine are of high quality. It would be great if we can invest in a  standing desk   so as to avoid long hours of sitting and attached to a sedentary lifestyle. An ergonomic chair is also a must for every remote worker.
It's also vital that the work environment is free from distractions such as noise and other factors that may hamper you to perform tasks efficiently.
Make sure your workstation should also have proper lighting. Of course, do not forget to check some more basic factors such as a reliable internet connection, functional equipment such as  a laptop   or desktop computer, supplies such as clips, pens, memo notes, and other items that will help you become more efficient.

I am lilia manibo, working remotely for anthrodesk.ca, a standing desk retailer in canada and the us. I am a writer and editor in the company.
Robert theofanis: work in the dedicated home office
Find a space that you can use exclusively for work. With  a laptop   and wifi, i could work in any room in my house if i wanted. But i've found that i'm most productive when i work in the dedicated home office that's set up in the detached garage. In other areas of the house, i often find myself easily distracted and susceptible to frequent trips to the kitchen. My suspicion is that when i'm in the home office, the switch in my mind flips to work time. I am able to concentrate better and work for longer periods without allowing myself to be interrupted.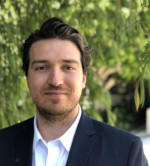 Robert theofanis is an attorney and the owner of theo estate planning, which is located in in manhattan beach, ca.
Chris gadek: create your own special corner
Setting up your home workspace can be a fun task, as you're creating your own special corner where you can brainstorm, complete important projects and put a priority on productivity. After all, working from home requires a lot of dedication and motivation, so it's nice to ensure that you have the setting and tools to help you succeed!
When selecting the physical location in your home, try to find an area that, once your work for the day is complete, you can walk away from - almost like you're leaving the office for the day. Innovative people have turned all sorts of spaces into offices, ranging from a back porch to a quiet room in the basement. What matters is that it is a place that is free from distractions but can be full of inspiration.
While being sure that you have office supplies, your laptop or computer, and a work journal or calendar ready is a given, you'll also want to have the digital tools that will help you work more efficiently. Whether these are apps for grammar and punctuation, graphic design, searching for keywords or communication, it's always best to invest a few dollars here and there to save you valuable hours of time. Or, some of the best apps actually have free versions! Download everything you need and get down to business - literally.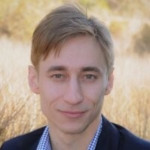 Chris gadek is an early-stage startup growth & marketing leader with a strong focus on roi and efficient tracking of marketing programs and growth experiments. For the last 10 years, chris has focused on helping build and grow b2b software companies -- operating at the intersection of product, engineering, sales, operations, and finance teams.
Greg brookes: reduce stress when things get a little difficult
One very important thing to keep in mind when you're working from home is that you are your own boss in a sense, accountable for your own time management and productivity. Therefore, it's imperative to stay stress-free and get in the right mindset to complete tasks and move through your work day with ease.
This is why every home office should contain something that will help you reduce stress when things get a little difficult to handle. The choice is really what works best for you, but some things to help get you started might include a yoga ball for a few stretches during your breaks, or even a kettle-bell or a free weight to get your blood pumping. Some may enjoy something less physical, such as an object that can be squeezed to reduce stress, or a square of your favorite dark chocolate. Whatever gets you motivated and ready to go, keep it handy, so that you can get back to work refreshed, relaxed and stress free!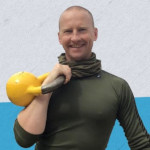 Greg brookes has written for and been featured in men's health, health & fitness, women's fitness and all the national newspapers. Often labeled as the trainer to the trainers, he is a certified personal trainer and kettlebell instructor who took his first fitness qualifications over 21 years ago.
Carrie mckeegan: one of the most important things can be a simple planner
Working from home provides the type of freedom that was unfathomable years ago. Who knew that we could solve the world's problems from our kitchen tables in our pajama pants? However, to be truly successful when it comes to remote working, you have to be prepared. And that begins with your home office space.
While it may sound simple, one of the most important things to keep you organized and on track can be a simple planner. This can be something online, in notebook form or a dry-erase board. Whichever works best for you, be sure to plan out your week and schedule your tasks. When you're working in a non-traditional environment, falling behind can be a terrible thing to experience, as it can take weeks to get caught back up again.
Instead, manage your tasks and stay on top of your projects, and you'll be a pro at working from home in no time!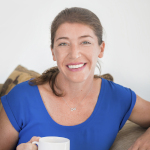 After 15 years in corporate roles in new york and london, carrie mckeegan and her husband, david, decided to build a company that gives americans abroad peace of mind through hassle-free us. tax preparation: greenback expat tax services. As a virtual business, we can focus our energy and resources on delighting our customers with simple, personalized tax services.
Dave pedley: one essential thing would be balance
If i could list just one essential thing i need to be productive while working from home it would be balance. Without it, i drain myself too easily, which not only affects me but the rest of my family. So, when i'm at my computer, i give my work 100 percent focus and when it's time to step away, i leave my work behind. This way, my family gets my full attention and when i return to work i feel refreshed.

My name is dave, i'm a husband and father of two. Before i started working from home, i was a software engineer. Now i'm a happy stay-at-home dad and run a website on all-things parenting which is http://yourcub.com.
Adam sanders: headphones, do not disturb sign, and desk treadmill
*a good pair of headphones* - even if you have a dedicated office at home there can be a lot of distractions. A good pair of  headphones   with noise-canceling capabilities can have a huge positive impact on your productivity. Being able to slip the  headphones   on when things are getting noisy and block out all of the distractions is a fantastic option to have. Combining the  headphones   with a solid microphone will also create a great audio setup for video calls.
*do not disturb sign* - when you work from home there are going to be a lot of distractions that you don't deal with in an office. A great way to keep those distractions at bay is to put up a do not disturb sign outside of your office, or near your work station if you're in a shared space, when you're working. Ask everyone at home to treat you like you're in the office while the sign is up and you can drastically reduce the number of distractions that pop up. Even just a small piece of paper or a post-it note can do the job.
*a desk treadmill* - it's surprising how much you walk around the office during the day without even realizing it. It isn't uncommon for people to walk a mile or two a day at the office and your body gets used to it. When you're stuck at home your body starts to crave the usual exertion and it can make you anxious and stir crazy. A great option to avoid this is to try a desk  treadmill   or taking calls while walking on your normal treadmill. This allows you to get some exercise while still getting a lot of work done!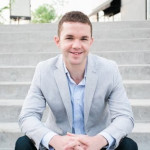 Adam sanders is the director of successful release, an organization dedicated to helping disadvantaged populations find financial and professional success. Prior to founding successful release, he spent a decade working in finance and product management for major financial technology companies. He has an mba from northwestern's kellogg school of business and a bachelor's in finance from msu.
Geninna ariton: a great internet connection is of utmost importance
An internet connection that's fast and doesn't falter nor reconnects every 30 minutes. I guess it depends on the kind of job that you do, but i am doing marketing and customer service, hence i need to be connected online while i work or i lose a discussion thread or my momentum. It's hard to get the ideas flowing once it stops, and i have experienced how frustrating it could be when you're on fire and then suddenly, your internet connection dies and all the ideas go to waste. That's not fun, it's a waste of time as well. It also gets the person on the other end of the line riled up if i suddenly disappear, more negative points for me, and i can't really keep saying due to technical issues. So yes, for my job, a great internet connection is of utmost importance.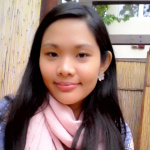 Daydreaming of pristine white sand beaches and attempting to beat her 40 books read in a year record, she is a communications specialist by day and a freelance writer by night. Her mailing address changes every year, and right now her postal code is in romania where her husband is from.
Dusan: a clear set work station
My work from home essential is my work station. I live in a small apartment, and organizing a dedicated workspace was quite a challenge.
However, one desk, near the window to allow the natural light coming in, and a pinboard were all i needed to stay productive throughout the day.
I noticed that i'm not as efficient if i "fall under the influence" to stay in bed and work from there for the better part of the morning, and i tend to drag my workload. A clear set work station enabled me to transition easier to work mode and set the tone for the day. I think it's pretty important to separate private and personal life when working from home, even though it can sometimes be challenging.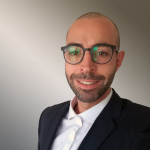 Dusan is a board-certified pharmacist and a project manager in digital healthcare services. He worked for a decade in various pharma sectors: as a manager for pharmaceutical companies and as a community pharmacist. Now, he is determined to apply his knowledge and experience in providing you with the most valuable advice regarding healthcare.
Jack wang: stable internet connection
If your internet is spotty, unreliable, and dies on you unexpectedly in the middle of work, that immediately disrupts workflow and productivity. It will also a nuisance during conference calls and virtual meetings.
There are some countries like the philippines where people are great communicators and employees, but their internet connection is the problem. Getting a good one on the higher-end is a bit costly, but it would be a sound investment to make.
Jack wang, ceo @ amazing beauty hair
Dr. Lina velikova: good nutrition and food that is quickly accessible
One thing that's essential for me to stay productive while working from home is good nutrition and food that is quickly accessible. So i like to have finger-food, nuts, and smoothies readily available at all times while working from home. It's important to keep yourself fed while working long shifts because your brain also needs nutrition. I usually have nuts and fruits in a bowl near my desk while i work, to avoid getting over-hungry and a smoothie jar in the fridge ready to go.
It also helps to have a full glass of water by your desk, since staying hydrated is equally important and helps you feel less hungry. As we all know, after having a full meal we get lazy and tend to need a longer break to get back to work. So i always try to only have one complete meal during each work shift, and everything else i snack, which keeps me productive for longer periods of time.
Lina's journey into the world of medicine started in 2004. After her graduation, she became motivated to become an immunologist. She has extensive experience as a scientist and author of scientific papers. Her areas of expertise include autoimmune diseases, allergology, internal medicine, transplantation medicine, immunotherapy, and pediatric immunology..
Rebecca: a stack of notebooks and a timer
Working from home comes with its challenges for sure. I didn't know what i was in for when i started myself and it took me quite a bit of time to get on top of my game. Step by step, i was able to find my way. It's hard to choose just one essential thing that i find necessary for working from home because i have quite a few tools in my toolbox. But maybe that's just it! A toolbox. Everyone needs one, it's that thing you go to when you need support, focus, and motivation. My toolbox includes exercise to clear my mind, a stack of notebooks to keep my tasks organized, and a timer to keep me on-point.

My name is rebecca, i'm a stay-at-home mother to two and wife of a wonderful husband. My passion is to help people reach their full potential in life and i share all-things self-development over at my website:
Connie heintz: google calendar can be a game changer
I have found that intentionally structuring my day helps me to stay on schedule and to actually get things done. A simple tool such as google calendar can be a game-changer for anyone who's telecommuting- you can easily set notifications for upcoming events and meetings, set reminders, and schedule tasks so you can seamlessly shift gears and make the most of your day. Being intentional about your workday makes it harder for distractions such as social media and unnecessary calls to creep in. As opposed to winging it and not planning for your day, scheduling also helps to keep you motivated because you already know what needs to get done and by when.
Connie is the founder and president of diyoffer, a complete 'for sale by owner' kit which makes it easy to sell your home on your own in ontario.
Mira rakicevic: i can't survive without my back support cushion
One item i can't survive without is my back support cushion. At home, i don't have a professional chair like in my office and after 6-8 hours of work, my back starts hurting a lot. Plus, i sometimes work from bed which makes things even worse. However, with the help of back support cushions, sitting in one place is much easier. These cushions also force you to have a better posture and sit up straight in your chair. In the long run, you will get used to activating certain muscles while sitting which can alleviate any back pain and stiffness.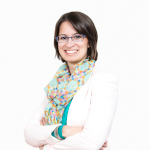 Since diy projects and remodeling endeavors have always been mira's favorite pastime, she decided to combine the two and start a site dedicated to home improvement. Finding a piece of furniture or decor that completes the look has become her biggest passion which is why she started a home improvement business.
Yulia garanok: it's a challenge to balance work and life
Remote work creates more freedom and, at the same time, makes people responsible for the results and their input. But this can be a problem. If you depend on managers or 9-to-5 life, you might find it difficult to set up a new routine, working hours, and reduce distractions. Discipline and a proactive work style are excellent skills to learn, but it can be hard in the beginning.
Also, when you save some time on commuting or makeup, there's a possibility to spend this additional time in the wrong way, such as working overtime. Although some managers are worried that they can't control people and their work time, it's more possible their employees lose track of time and work more, which leads to burnout. It's a challenge to balance work and life, but it brings fantastic advantages if you find your own way of dealing with it.
I have been working remotely for 4 years now, but i never was limited by home. I liked working from coffee shops, co-working, and even while traveling. In my case, the most challenging but valuable was to build up a new routine and balance between work and life.
Isaac hammelburger: scheduling your work tasks can help maintain a stable life
Working from home can seem easier compared to going to the office, but it has its own set of problems that need to be dealt with. A person can have all the basic necessities at their disposal when they work from home, however, without a proper work schedule it can be all for naught. When people start working from home, they won't just have their jobs to do, but also tasks that need to be done. Especially when you stay with your family. You have to schedule when to work, rest, eat, sleep, and spend time with the family. Establishing good communication and working with your partner can help you organize yourselves and get as much work done with the least amount of resistance. Scheduling your work tasks can also help maintain a stable life for both your personal and professional life.
Isaac hammelburger is the founder of search pros, a search focused digital marketing agency
Jeremy bedenbaugh: all we needed was structure
My wife and i both work and we have 3 school age kids, so week 1 of the shutdown left us feeling chaotic, unproductive, and angry. We realized the main thing we all needed was structure. The kids needed schedules that included when we were and were not available to help them. My wife and i developed our schedule of office hours, do not disturb periods, family times, and personal opportunities for each of us to leave the house to decompress or unwind. *communicate, create, and check-in. * we had to tweak for the next 3 weeks to really get it right, and i have no doubt there will be more changes to come.

Dr. Jeremy bedenbaugh is the founder and ceo of recreate solutions, where he helps leaders and businesses get started, get healthy, and get unstuck.
Austin wolff: a packed lunch is absolutely essential
I've been working from home for the past few months, and the one thing i've found to be absolutely essential is a packed lunch. Yes, i pack my lunch even if i'm working from home. If i don't, my routine falls into chaos as i leap from snack to snack, focused on what will fill my stomach rather than my company's wallet. Packing my lunch also saves me time and money from ordering out, and again, keeps me on a scheduled routine.
Austin wolff is the director of research at the novus center, and a professor at utsm. He has lectured on the applications of shock wave therapy, red light therapy, stem cells, and exosomes for the treatments of joint pain, hair loss, and sexual dysfunction. Austin remains an advocate for the rights of doctors to practice "regenerative medicine" and heal their patients from the inside-out instead of being forced to prescribe "band-aid" prescription pills. He's critical of the fda approval-process and is extremely polarizing in his belief that scientific, clinical proof is more valuable than a government agency's opinion of what should and shouldn't be used in practice of medicine.
Abdul rehman: chat sessions, conference tool, and vpn
One tip i'd like to give you is to have un-moderated off-topic chat sessions with your colleagues at-least once or twice a day on conference. This will help build a positive culture and keep the environment office-like. We usually unmute our mics in the evening to have a friendly session. Builds up energy.
Another tip that i would like to give you is to use a conference tool. The tool we have been using to stay connected is zoom. It has been a good experience with this tool so far since it can connect up to 100 people at once and 500 people if you have a large meeting add-on.
Zoom: video conferencing, web conferencing, webinars, screen sharing
The tool helps us increase productivity as we are in constant contact with other teammates and supervisors, and can easily and effectively communicate with each other.
It also helps us maintain an office-like environment since it's a huge change for us to go remote all of a sudden, so it also helps us keep the environment light and attitude positive.
The last tip that i'd like to give you is to use a vpn when accessing your company's network from your home systems. Working from home brings a lot of security risks.
Your home systems may not be secure and since the company data is critical and confidential, allowing you to work from home poses a lot of risks. A vpn takes care of that problem.
A  dedicated IP   is also required to white list users to access the company domains and systems remotely. So it is required to make sure that the vpn you choose offers a dedicated ip.

I am abdul rehman, a cyber-sec editor at vpnranks.com
Jeannette paxia: essential in setting up your home office is a calendar
The one thing that i feel is essential in setting up your home office is a calendar. This may seem like an obvious, basic choice, but its what you do with that calendar that creates success. you need to utilize it to schedule both personal and work events. It is important to make sure you follow a schedule, so that you don't miss work meetings and so that you know you have your personal time. When you work from home, it can feel as if separation from work and home does not exist, but with a calendar you can make sure you schedule that personal time, and you can look back and see that you did have both personal and work time.
When you schedule your time, make sure that you have a time that you are completing work. unless there is an emergency, don't go back into work until it is time.

Jeannette is a #1 international bestselling author, sought after speaker and coach for adults and children. She's passionate about helping everyone live the life that they want to live, no matter what age they are. through her certifications and experience she can support change in people's lives.
David couper: be flexible and be ok with things not always going to plan
The most important thing is to be flexible. Your wifi will go out. You will have to switch from a video call to a phone line. You won't be able to print something or access a file which is at the office. Your home is not the same as your business office although it can be close. Be flexible and be ok with things not always going to plan.
I have worked from a bathroom, sitting on the toilet with my laptop balanced on my lap, as that was the only place to get wifi.

David couper is founder and ceo of david couper consulting, inc., a coaching and consulting firm focused on the *real* bottom-line in business: *people*. Bringing his 20+ years of industry experience working with clients from around the world he leads culture transformation projects including leadership and communication skills development and executive and management coaching.
---

About the author - Michel Pinson
Michel Pinson is a Travel enthusiast and Content Creator. Merging passion for education and exploration, he iscommitted to sharing knowledge and inspiring others through captivating educational content. Bringing the world closer together by empowering individuals with global expertise and a sense of wanderlust.
---
---
---