---
---
Managing remote teams can be complicated, as their is no direct way to see what they are doing or where they are at all times, like it is the case in an open office for example.
With the wide use of digital solutions to conduct business, however, it is not only possible to be fully teleworking at a company and not to have the need to rent any office space, but to have all employees working from home or working as digital nomads instead, but it is also possible to monitor these employees.
We asked several experts what are the best software to monitor remote employees in their experience, and here are their expert answers.
Are you using a software to monitor your remote employees, or are you a remote employee that is asked to use a monitoring software? Which software is it, what is your feedback, would you recommend it?
David garcia: activtrak to monitor our employees computer activity
We use activtrak to monitor our employees computer activity. We have had great success with this tool as it helps us understand when our employees log in, what sites they visit, and when they are done for the day. The real benefit though has been improving their productivity by removing timesheets and understanding how they spend their time. We have been able to remove roadblocks for our teams through the data activtrak has provided.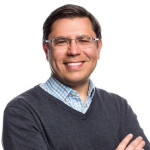 My name is david garcia and i am the ceo of scoutlogic, a pre-employment background check company. Our company has been entirely remote since we were founded in 2017.
Jayson demers: emailanalytics is designed to monitor remote employees
My business is actually a software tool that's designed to monitor remote employees, and we use it to monitor our own employees.
It's called emailanalytics, and it visualizes email activity in  Gmail G Suite   - email activity is a fantastic measure for productivity in many wfh jobs, because so many jobs are heavily reliant on communication. For many jobs, if email activity drops significantly, it indicates a drop in workload or productivity.
So, the software helps to rebalance workloads by identifying which employees have the heaviest or lightest workloads.
Obviously, i love the software and find it extremely helpful to monitor remote employees.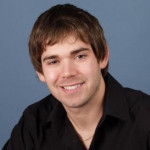 Jayson demers, ceo, emailanalytics
Bruce hogan: time doctor comes with all the features companies will need
At softwarepundit, we've tested several of the most popular remote monitoring software solutions. The one that we've used and like the most is time doctor.
Time doctor is a time tracking and productivity tool used by over 80,000 people. It's very affordable – starting at $12 per month for one user. The basic plan comes with all of the features that most companies will need including time tracking, screenshots and mouse tracking, website tracking, and payment integrations. You also get access to their support team at this price. For larger teams with more advanced needs, time doctor also offers a plan for $24 per month.
We like time doctor because it offers a broad set of features and user-friendly interface at an affordable price point. The two nice-to-have features in time doctor that we enjoy most are the integration with project management tools and time use alerts. You can leverage one of time doctor's pre-built integrations to add time tracking functionality to most project management systems. For example, you can integrate with asana to see how much time your team spent on each task. To help boost productivity, you can implement time doctor's time use alerts. This feature alerts team members if they've been idle for too long or have spent too much time on non-work websites.
Bruce hogan is co-founder & ceo of softwarepundit, a technology research firm that provides advice, information, and tools to help businesses successfully adopt technology.
Alessandra gyben: greenrope allows us to accurately track our hours
I am a remote employee, but also manage a remote team.
We use greenrope, complete crm and marketing automation with project management to manage the entire team.
We use a daily timer that we start when we commence the day, stop during breaks, and stop and submit at the end of the day. This allows us to accurately track our hours. Along with the submission, we update all projects and tasks worked on that day. This timer and project manager is built into greenrope and all updates can also be tracked with full reporting, so i can see how many hours were spent working on specific tasks or projects.
It's also very important for me to be able to see the emails my team is creating along with any automation they are setting up. Having a complete system allows me to login and track any updates made to any emails or automated process. Plus, i can restrict or grant permissions to do certain things within the system. This helps protect our current process and of course, our data.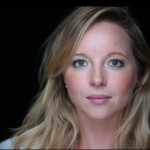 Alessandra gyben
Crystal diaz: teamwork ticket-based system give tasks to do
The program we use is called teamwork. This is like a ticket-based system to give the entire company tasks to do and our managers can see them, view them, and mark things late. This is how they know we are on top of our stuff because if it's late, the managers will know and ask us why. I really like it because it keeps me organized!
My name is crystal and i work for xtractor depot
Willie greer: time doctor simple but smart tracking
After a few months of trial and error, i found that *time doctor* works perfectly for my team. I've been using it for over 2 years now, and here are the reasons why:
*simple but smart time tracking* - it's a straightforward software that smartly tracks productive hours. You just click a button to either start/stop tracking your working time. And in cases where somebody forgot to click the button, it can automatically sense if there is no activity on the computer.
*anti-distraction feature* - it can tell when an employee is spending time on social media and sends a pop up to check whether it is still part of the job or not.
*screenshots *– this is very helpful in the beginning stages of working with a team. While i do trust that my team members are working diligently, i use these screenshots (along with the time tracker) to monitor their productivity.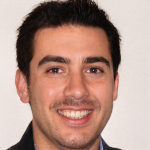 Willie greer, founder, the product analyst
Dan bailey: employees have their own boards on trello
I don't personally believe watchdog software does anything positive for employers or employees, and i'm very resistant to using it. If my employees overwhelmingly betray that trust, i'll consider it. But it's been two months, and we haven't had problems.
Instead, i'd like to talk about what we use to keep track of employee productivity: trello. We have a company-wide task board with a calendar that managers drop tasks into each day, assigning them to their reports. When those tasks are completed, they're moved over to a different column.
Employees also have their own boards where they can add individual tasks, and managers check in on those to monitor progress. So far the system has worked great for us, and i haven't seen a need for anything more invasive.

Dan bailey, president, wikilawn
Jessica rose: top tracker records screenshots of your worker's screen
We are a 100% female run e-commerce social enterprise in the health and wellness industry. We started our business in 2015 and have several staff members who work remotely. We have experimented with several different staff monitoring systems over the years and believe that a combination of top tracker and google drive works best. Top tracker (toptal.com) has a free basic version that records screenshots of your remote worker's screen and saves it for your review later. This permits you to easily verify that your worker is focused on the tasks you have assigned. For a free program, this is an excellent option and we highly recommend it. We also find it optimal to have remote workers save all of their documents into google drive. This permits you to check in and view the documents so that you can check their progress and provide comments and feedback in real time.
Jessica rose, chief executive officer of copper h2o
Sudip samaddar: imaginesales scoreboard tracks who is doing what now
Our software is been used by many clients to manage the remote telecallers or telesales or support staff. Companies like fliplearn, the design village etc.
The manager uploads data from a central location that gets distributed among the team. The team starts calling or messaging these leads. The live scoreboard tracks who is doing what now? How long he or she is on break or on call and with whom? It also records all the calls.
We are experiencing a growth in demand.

I am the ceo of imaginesales
Shivbhadrasinh gohil: plutio for task management, teams for communication
Working remotely have made it essential for us to use the following tools for easy management:
Plutio helps in task management and time tracking. Each projects are managed and the team members can easily locate their task. The project manager can track the timings and instruct the team accordingly.
Also, microsoft teams have been our new choice for communication within the team and video call meetings and daily stand ups.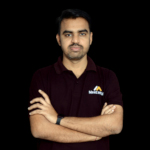 I'm shivbhadrasinh gohil, co-founder and cmo at meetanshi, a magento development company in gujarat, india.
Mark webster: hubstaff can break things down by each area of the company
Our business has been fully remote for over 6 years now and we've tried many monitoring tools to make sure our team is continuing to perform well. We are currently using hubstaff and are very happy with it. I would definitely recommend it to anyone, particularly those with many projects and large teams.
One of the key features i like about hubstaff is how we can break things down by each area of the company and see exactly how much time and resources are being spent on each project by our team. This allows us to get a birds eye view and troubleshoot issues. For example, let's say a number of our customers have complained of the support they've been receiving lately. We can quickly see how many hours have been worked by our support team over the past month and work out whether there has been a dip in productivity or if team members have been off sick etc.
This is great for quickly identify problems and being able to take a closer look at what i, as a business owner, should focus my time on improving through better training or additional recruitment.
Mark webster is co-founder of authority hacker, an industry leading online marketing education company. Through their video training courses, blog and weekly podcast, they educate beginner and expert marketers alike. Many of their 6,000+ students have taken their existing businesses to the forefront of their industries, or had multi-million dollar exits.
Jennifer willy: veriato has an integrated ai platform to monitor user activity
Veriato has an integrated ai platform that is used to monitor user activity which helps in reducing data breach and monitor employee activity. The monitoring stages include tracking employee activity across the web, emails, chat apps, and monitoring which websites are visited, applications are used, and what documents are moved around or uploaded. Hubstaff includes features like online timesheets, time tracking, scheduling, tracking, as well as reporting. Similarly, interguard also aims to protect data and confidential information by recordings, alerts, blocks, and maintain productivity, and ensure legal compliance.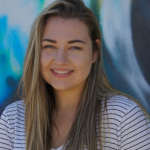 I'm jennifer, editor at etia.com, where we aware the travel community with the latest information on etias and other travel-related education.
Pranay anumula: our product features like attendance, time tracking
This might feel like a self promotion but this is what we are using right now. Our product is an hrms platform so with features like attendance, time tracking, it covers the basic things but recently we pushed an update of productivity tracker. So it captures screen of employees at random times along with the url's they visited & time they have spent of each url.
Though it got few bugs, as we are working on beta version but the results are pretty good as of now. The problem with monitoring software is the issue of privacy from employee point of view, so we have given an option to turn of the monitoring from employee side itself, so they will choose to let them monitor or not. It's still in beta, so we are using for internal purposes only.

I am pranay anumula, product marketer at keka hr
Carlo borja: time doctor tracking part helps determine the productivity
We built a software to monitor remote employees. It's been used by tens of thousands of remote teams since 2011.
I use it myself.
The software is called time doctor and the tracking part of it helps employers determine the productivity of the whole team.
That is because it helps the team know where and how exactly they spent their time at work.
Carlo borja, head of online marketing
Vance: hubstaff are the most affordable option for small businesses
I have some hands-on experience with monitoring software for business owners because i have tried a few ones such as hubstaff or timedoctor.
I would recommend hubstaff for several reasons. First, they are the most affordable option for small businesses. You pay as less as $7 per user or $14 for a team (including the owner). That's the lowest price as far as i can tell.
Secondly, there are many features that are more than enough for me. One of them is taking screenshots for every 15 minutes, so if your employees are new, you could track whether they are really working or not. Hubstaff sends you emails every day with user productivity scores.
Timedoctor is another good choice with a 14-days trial period (same as hubstaff). The price is $7 per user but you have to spend at least $39 per team (up to 5 users). You cannot form a team of 2 users as far as i know. That's really confused for me in the beginning.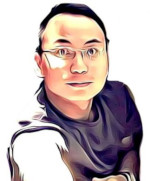 A website owner who is publishing high-quality content about office solutions and supplies
Hamna amjad: hubstaff is a sophisticated employee monitoring software
Heart water is a remote-first company with team members working remotely from multiple countries around the world. Having an efficient time-tracking tool is mandatory for remote teams to keep a check on their overall performance.
"do you know time theft can cost employers an average of $11 billion per year?"
Therefore, it's necessary to invest in a sophisticated employee monitoring software in order to eliminate this risk. Our company uses hubstaff for remote monitoring and we would totally recommend it to other companies as well.
Here are the top 9 reasons we use hubstaff:
1. *it is a perfect tool for small teams. We use its paid plan to get access to its advanced features.
2. *it mainly focuses on productivity, encompassing features such as activity levels, time tracking, online timesheets, etc.
3. *you can keep track of time spent on different projects by each team member.
4. *it provides random screenshots of the employees' screens which helps them not get distracted easily.
5. *it provides weekly reports where you can analyze your team's performance.
6. *its billing and payroll options can help managers keep an eye on their finances. Once you have set up the payment profiles for your team members, they can be paid automatically for the total time they worked.
7. *its invoicing feature is brilliant to generate and send invoices to clients.
8. *it can be integrated with a number of other staff tools.
9. *it works equally well on both desktops and mobiles.
Hamna amjad, outreach consultant @ heart water
Dusan goljic: hubstaff for its user-friendly design
We use hubstaff, which is mainly a time tracking app that has some employee monitoring features such as screenshot taking, keystroke activity tracking, and productivity tracking features.
Overall, hubstaff can be described as a "big brother" because it lets employers see when their employees are working, what do they do when they work, and how much they should be paid at the end of the month. Furthermore, there's a possibility to customize settings for each employee, which comes quite useful given that we have different roles within the company and expected work pace.
An additional bonus for this software is its user-friendly design and a neat looking dashboard where you can quickly see employee activity and worked hours. Hubstaff is amazing for in-office and remote teams; however, anyone who needs more advanced tracking (for instance, trucking companies) won't have the use for it.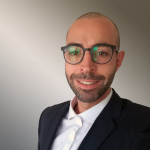 Dusan is a board-certified pharmacist and a project manager in digital healthcare services. He worked for a decade in various pharma sectors: as a manager for pharmaceutical companies and as a community pharmacist. Now, he is determined to apply his knowledge and experience in providing you with the most valuable advice regarding healthcare.
Abdul rehman: we stay on video fall for 9 hours with zoom
One tip that i would like to give you is to use a conference tool. The tool we have been using to stay connected is zoom. It has been a good experience with this tool so far since it can connect up to 100 people at once and 500 people if you have a large meeting add-on.
We stay on video call for 9 hours with our cameras muted.
However, if you're using it, you should be careful about its security risks.To Prevent getting compromised, never share links of the zoom meeting. Always use the invite button in the zoom app to send invites to members. Sharing links can cause security issues with unwanted people gaining access to the room.
Secondly, password protect all your zoom meetings. And use strong passwords to make sure they are not easily crackable.
The tool helps us increase productivity as we are in constant contact with other teammates and supervisors, and can easily and effectively communicate with each other.

I am abdul rehman, a cyber-sec editor at vpnranks.com
Liam flynn: basecamp works on a task-based principal rather than monitoring
With the recent shift to remote work, we knew it was important to use monitoring software to make sure our team was able to keep working productively and we could keep track of our projects. However, an important consideration for us was that the software was not too intrusive; we didn't want our team to think we didn't trust them. We ended up choosing basecamp as it is more of a collaboration tool and works on a task-based principal rather than monitoring the team's every move.
This software allows people to work together on projects and assignments, and track tasks that need to be done. You can also converse with colleagues and clients. For us this has been great, as a lot of our work depends on collaboration, but for someone looking for full project management software, this might not be the right choice.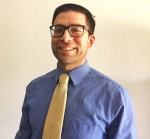 Liam flynn, founder and editor of music grotto
Alice figuerola: harvest to track the time on each task
At the moment we are using harvest time tracker and we love it. I'm using it as a remote team member to be monitored as well to monitor my internal marketing team.
At the silverlogic we use harvest to track the time being used on each task not only to verify the hours per week worked but also to see where they have spent the most out of their time to understand if we can help each employee to reduce their efforts in some simple tasks.
Data is the power to discover opportunities.
As a manager, i can say that no matter in what industry you are in you should always track your time to have an understanding of what you are using it for. Time is one of the most precious things we possess that can't be bought.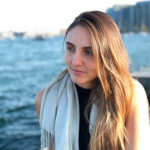 Marketing manager and member of the tsl business development team. With years in the industry working for a variety of companies, as well as advising startups obtaining unique experience in project management, marketing strategy, and business development.
David lynch: time doctor can alert you when you've stopped working
I use time doctor on my computer to track my time. Not only does time doctor record your work time, it can also take screenshots of your computer, track time by application or website, and alert you when it thinks you've stopped working. I'd recommend time doctor to any business owner who needs to track their employees' hours every day.
Regardless of which time tracking software you decide to use, it's important to set expectations for your employees. In a normal work environment, employees regularly get up to use the bathroom or take a trip to the water cooler. Time tracking software may interpret these sorts of breaks during the day as poor time use. Make sure you talk to your employees and listen to their concerns, especially if working remotely is new to them.
David lynch, content lead
Josefin björklund: activtrak focuses on measuring employee's productivity
We use activtrak software to monitor our remote employees. It is a cloud-native employee monitoring tool that focuses on measuring each employee's productivity. This software analyzes all workplace activity of each employee and provides us reports which help us in identifying how much each employee has performed.
Activtrak shows each employee's level of engagement. The software alert's us if an employee is at any risk of disengaging. It is a great way to improve any inefficient workflows. You can see the steps that employees go through to finish tasks in real-time. It allows you to set benchmark times for any specific tasks also.
These are some of the top features of activtrak:
Website blocking
Real-time monitoring
Video playback
Screenshot flagging
Risk scoring
Usb tracking
Activity alarms
Screen playback options
Remote installation
I would surely recommend this software as all of the features can be easily managed with its dashboard. The price of this software is transparent and affordable too. They also offer a free forever plan that is available for up to three users. For businesses with larger teams who need access to advance features can buy this software at just $7.20 per user per month.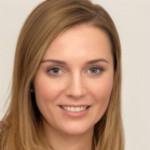 Josefin björklund, ceo & entrepreneur
Jane flanagan: time doctor to track time spent working, websites opened, ...
We use time doctor to monitor our remote employees.
This software, once installed on a device, have access to device location, browsing activities, apps opened, time spent on apps and many more.
We typically use these software to track time spent working, websites opened, applications used, and number of words typed.
It is very effective in encouraging productivity.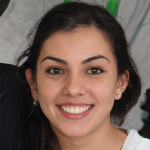 Jane flanagan is the lead project engineer at tacuna systems
Nikola baldikov: time doctor can track how much break employees take at any time
I would recommend using time doctor. You can track which websites and apps are being used by your employees, how much break they take at any time, and track their time to clients and projects. You can also take screenshots of the employees current screen. They can also get notified when they're using time-wasting websites such as social media, reminding them of their tasks. Time doctor integrates with all leading project management tools and can be used on all devices such as windows, mac, linux, iphone, etc.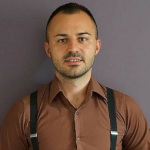 My name is nikola baldikov and i`m a digital marketing manager at brosix, a secure instant messaging software for business communication. Besides my passion for digital marketing, i am an avid fan of football and i love to dance.
Nelson sherwin: interguard allows us to record all activity to review later
We've been advised by our cybersecurity team to use interguard for monitoring employees, and we're pretty satisfied with the product. It allows us to record all activity to review later, but it also has some extra features, like enabling you to block, alert, or otherwise act on employee activity. That seemed a little invasive at first, but it was explained to me as necessary for security purposes. That way, we can ensure complete security and compliance with the law. Regardless of how i feel about it personally, i have to admit that i do view it necessary in a remote work setting and i would recommend it if you are having productivity issues or you're dealing with sensitive data that you need to protect.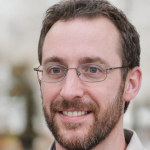 Nelson manages peo companies and doesn't believe managing hr should be difficult. His main passion is to help small businesses overcome hr hurdles.
Sophie burke: toggl to manage some of our remote employees
In the past we've used toggl to manage some of our remote employees. It's a user-friendly software and comes with both a free and paid plan to fit your needs. At the time, we didn't need something extremely robust so it fit our needs really well.

Sophie burke, marketing director
Michael miller: hubstaff focuses on productivity - online timesheets, scheduling, ...
I use hubstaff for employee monitoring because it focuses on productivity. Some of the features that i like are online timesheets, time tracking, scheduling, and most important of all, reporting. It takes care of all my payroll needs, and it can be integrated into freshbooks. If you're like me and value productivity, i recommend you use hubstaff as it's the only one that focuses on it. I never used any other software because they address the security of data more. Basic protection is enough for me, and i need something like this software to handle my payroll. I never had to use this software before. It was only after doing remote work that i needed to.
I appreciate you taking the time to read my thoughts and ideas about the software i use to monitor remote employees. This is something that i have been thinking a lot about recently and would be interested in seeing what others have to say. I would love it if you let me know when the article is finished as i would like to take a look.
Michael miller, ceo and security evangelist
---

About the author - Michel Pinson
Michel Pinson is a Travel enthusiast and Content Creator. Merging passion for education and exploration, he iscommitted to sharing knowledge and inspiring others through captivating educational content. Bringing the world closer together by empowering individuals with global expertise and a sense of wanderlust.
---
---
---