---
---
Finding the right place to open business for a digital nomad can be complicated, as plenty of places offer different incentives, and have pros and cons depending on personal situations and on the type of digital business to be conducted. In order to know more, we asked the following questions to the community - and got some amazing answers to help us all find the right solution!
In your opinion where is the best place to open a company for a digital nomad and why? What would you recommend to make the business successful regarding that location?
Puerto rico don't follow the federal tax code - ron stefanski
For me, the best place to open a company is puerto rico. Few people know this, but because puerto rico is a territory of the united states, they don't follow the federal tax code. They have their own tax code and you can save thousands on taxes by creating a business there and you get to spend your time on an island paradise. This is a great solution for people who reside in the usa that are tired of high taxes, but don't want to lose their citizenship. In terms of making the business successful, make sure you have a reliable computer, internet connection, and power. We take it for granted in developed countries, but in other areas of the world, especially islands, power interruptions can be common.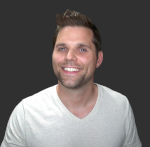 I'm an entrepreneur and college marketing professor who has a passion for helping people and creating communities. I spent 8+ years in the corporate marketing space until i became self-employed in 2014. I teach internet marketing and business courses at three different colleges. I own a media company that consists of a portfolio of websites ranging from 250,000 visitors to a couple of thousand visitors monthly including onehourprofessor.com, which is focused on helping people create and grow their own online business.
Tallinn, estonia should definitely be on the list - dale johnson
Tallinn, estonia, has to be on this list for digital nomads.
Firstly, tallinn is an excellent base for both residency, and for setting up a nomadic business. Their e-residency scheme is one of the simplest and smoothest for digital nomads. If you run a digital or saas company, the tax incentives are very generous. Setting up both businesses and bank accounts in estonia have also been made much easier than in most countries. The amount of paperwork required is less so, and there are many services in estonia that specialise in setting everything up for you, at a very competitive rate.
Tallinn, itself, is host to many digital nomad conferences and tech events. There's a big crypto following in tallinn, and while the cost of living inevitably is rising due to the city's growth in popularity, estonia is still very inexpensive considering it's location, being a european country. Tallinn has seen substantial investment to attract nomads, so modern cafes, trendy bars, and fast wifi, are plentiful throughout the city.
Since 2016 i've been working remotely as a content marketer and publicist, have been featured in the likes of forbes, washington post, and wsj, and have traveled to, or lived in, 29 countries and counting.
Belize due to no taxes and low setup costs - kimberly porter
As someone who has spent time being a digital nomad, i've looked into different places where setting up a business would be hassle-free and rewarding. There are actually multiple countries that offer easy setups for online companies.
However, when setting up a digital nomad business, i'd highly recommend doing so in a time zone that won't make it challenging to connect with your customers. Being in a digital nomad hub can also make it easier to find employees who understand and excel in online work.
For these reasons, belize is one of my top choices! It is also very affordable to set up a business in belize due to no taxes and low setup costs. You can even set up a bank account without even being in the country. However, it can be a challenge to ship to and from belize, so business owners must keep that in mind.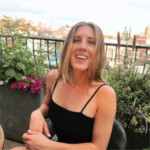 Kimberly porter, ceo of microcredit summit - a top personal finance publication
Norway has a thriving economy - matt scott
One of the best places to open a business if you're a digital nomad is norway. Norway has a thriving economy and the majority of policy correspondence can be achieved online. Authentication of a property is fast and tax law compliance is reasonably straightforward. The settlement of insolvency is often low-cost in norway, with payments that represent 1% of the valuation of the dissolved company. Norway's business opening benefits include:
1. Ideal for urban nomads, as all contact is remotely carried out
2. Concentrate on innovations
3. Ux, accounting, design and music development experts
4. Industrial experience, partners and resources are essential to entrepreneurs
5. Stability of the market and policy
6. Economic ties with the eu for several years
7. Well-developed network for connectivity and transport
The construction of a company which adapts to your adventures is quite similar to the construction of a traditional locality. The biggest benefit is that you can earn more time, win new lives and learn new abilities. The simplest start-up business is that which depends only on your skills and abilities. You just have to promote yourself in a way which enables you to create a company around such qualifications.
Matt scott, owner of termite survey. I have been a business owner for more than 10 years now
Byron bay, australia is a uniquely creative area - darcy
I move around quite a bit but currently, i am based in the byron bay hinterland region of northern nsw, australia. This is where i believe is one of the best locations available to start a company as a digital nomad for a number of reasons.
Byron bay is a uniquely creative area that attracts a vast array of talented designers, producers, filmmakers and other digital freelancers that are a boon to any developing business or company. With so many creative minds on offer, it is a brilliant region for idea development, and while not being as cheap as some other international locations, it allows for one of the best lifestyles on the planet - making staff retention super easy!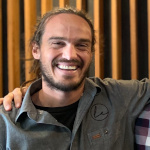 Darcy is a digital nomad and entrepreneur that loves working on seo. When he's not on the laptop, he's usually out for a run or training bjj!
It doesn't matter what the location of the business is - jennifer willy
Working remotely and traveling around the world as a digital nomad is becoming a trend nowadays. You have all the flexibility in the world, you make your own schedule, and you get to travel. What can be better than that? When talking about where the business should be set-up, the answer would be anywhere. That's the best part about being a digital nomad that you can work remotely without actually being present in the traditional office. So, it doesn't matter where the actual business is located at. It can be from a corporate area to a cheap office building that has a modest area. In most cases, the reporting and evaluation of the employee are done virtually and all of the important information that has to be passed down to the nomad is done through virtual medium only. So, no it doesn't matter what the location of the business is.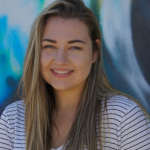 Jennifer willy, editor, etia.Com
United states is politically stable and tax favorable - rebecca white
We are an e-commerce social enterprise in the spa and beauty niche. As a digital nomad, the best place to open a company will be dictated much less by where you would like to work, given that you wish to have a nomadic life, and much more by other considerations. In general, those considerations will come down to the business features of the location which make it a good place to form a company and your relationship to that location. In general, it is prudent to chose a location which is politically stable and favorable from a tax perspective. In our opinion, the united states is an excellent option in that regard. In addition, you will want to give some thought to your relationship to the jurisdiction. If you would like to form your company in some foreign country because it has greater business advantages, but you are not a resident or citizen of that country, it may be harder to deal with issues down the road as a foreigner. In general, it is a great idea to speak with a business and tax advisor to determine what makes the most sense given your circumstances and the nature of your business.
Rebecca white
Imho bengaluru, india because of climate, location and connectivity - akash dwivedi
Imho bengaluru, india is the best place to open a new company for a digital nomad.
First because of its climate, location and connectivity with every part of india as well as the world.
Secondly, being a silicon valley in india, the city has all the required infrastructure available to start and smoothly run a company. It is also known as india's start-up capital with a strong community of workforce with global work experience, savvy customers and growing pools of early-stage capital. The pool of talented resources is available in plenty.
After this current pandemic situation, several companies and professionals are interested in working from any place of their choice. Unfortunately, many companies have faced financial crises due to continuous lockdowns across the world, and people have either lost their jobs or experiencing salary revision due to the current situation. If they are given a nice opportunity, they will be more than happy to join a new firm. If anybody needs to start a company in this city, s/he will receive every possible support from regional as well as national authorities.
Few basic things to make the business successful in bengaluru:
Perform all the formalities of registration.
Rent a place to show as a base location and authenticated & verified workplace.
Hire local resources and give them freedom to work from anywhere. Connect with them to earn their loyalty.
Give them benefits and perks to work happily and you will see your business touching new heights in the coming time.
Starting a business in india – new simple step-by-step process [2017]
12 steps to starting a business in india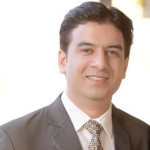 I have worked with 2 usa based companies and now i am working with a uae based ecommerce company, desertcart as a remote contractor. In the last 4.5 years, i travelled a lot within india, stayed and worked while travelling, sometimes alone and a few times with my family. I enjoy working this way.
There are no one-size-fits-all solution - mark phillips
There are no one-size-fits-all solution to opening a company for digital nomads. It involves choosing for your own combination of factors. Costs, language, administration ease, digital sophistication, crypto laws, residency requirements, capital raising and flow-on effects like ease of banking, setup ease all have a big impact. Traditionally low tax places like hong kong and singapore have been popular. Bulgaria and georgia are also other low tax area, and of course estonia who is making a big play to dns.
If your business is expecting to raise funds from outside investors though then raising for instance for a bulgarian company may be a lot more difficult than say a uk, irish, dutch or us company. All countries which have got very favourable tax concessions for foreigners as well as trusted corporate governance for investors.
Tax isn't usually the biggest issue. What language must you create your accounts in? How well do you speak it?
In choosing your ideal location you'll want to take account of how easy it is to open and operate a bank account. Many nations still require you to travel to their country to open up bank accounts. Which can be expensive and difficult.
Mark phillips, founder of nomad stays, is a chartered accountant and former tax agent from australia. He has lived as a digital nomad for 5 years, travelled over 100 countries and built 6 startups. Nomad stays, mark's latest startup, assists digital nomads explore the world while building careers.
Singapore is a lot less risky than many countries - james croad
In my opinion, the best place to open a company for someone who wants to work as a digital nomad is singapore. It is a lot less risky than many countries because their economy is strong, the country is politically stable and is a fairly easy location to get to from most parts of the world.
Singapore also does not have controlled foreign corporation (cfc) rules. This refers to when a company is registered in a different country to the one the owner lives in. If a country has cfc rules, they will share business and banking information with other cfc countries, which can make things very complicated with regards to tax liabilities. So for someone who moves around a lot, incorporating in a non-cfc country can simplify things a lot!
One thing to consider though, is that if you wish to spend a fair amount of time in the country you open up in, singapore is not the cheapest to live in! It's also definitely worth hiring someone local to do all the set up for you, unless you're pretty well-versed in singaporean law.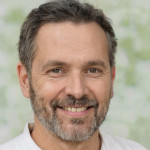 James croad, co founder of music grotto (also an avid digital nomad)
Registering a company in georgia is quite easy - christian antonoff
The 9-to-5 slog isn't for everyone, and not all of us feel happy pursuing such a lifestyle. When your business is remote-based and you travel all over the globe, office work becomes simply redundant. As such, why not choose the most favorable country to establish a company in?
Here is my pick: *georgia*
The beautiful country of georgia, known for its wines and pristine vistas, is also very welcoming to people who want to register their business there. The country attracts digital nomads for several reasons. Registering a company in georgia is quite easy and can be done in no more than three days.
There are very few licenses and permissions needed, which means less paperwork. Withholding tax rates on dividends, interest, and royalties is only 5%. Also, there is no tax on retained profits. Georgia has virtual trade zones, which basically means zero tax for it-related companies based in the country.
On the downside, there is a 15% corporate tax rate, and many local banks will have a hard time processing sums of about $10m and up.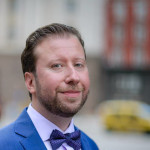 Christian antonoff, content writer
In your home town - kassandra marsh
In your home town. The thing is, in the hotspots for digital nomads, there are already so many businesses. But digital nomads are travelling anywhere and everywhere. Remember, every day, people are coming to your city to explore. Are there suitable digital nomad facilities in your city? You know the history and culture of your specific part of the world and you have the chance to share that. I've been a digital nomad since 2014 and my favourite experiences were the ones i shared with locals. To be successful though, provide a space for working that is not a generic, could be anywhere space.
Use what is special and unique to your area and run with it. Think about your guests, why they came in the first place and give them that. I personally avoid places that look like an ikea catalogue and instead go to places that look like they belong in the local area.
I am a qualified graphic designer specialising in documents. I help passionate business owners by designing all their business and marketing documents so they can focus on what they do best. I bring to the table years of business, marketing, publishing, teaching and design experience.
Tenerife is part of spain, the weather is superb - francis chantree
A digital nomad can open a company in many locations across the world where fast and reliable internet connections are available. Cost of living is also important, as there may be competitors who manage to keep their overheads low. Some destinations already have reputations as digital nomad hotspots, with expat communities who can share both advice and good times — they usually have great weather too. A digital nomad looking to do business might also be pleased to find a place where the locals speak a level of english that ensures good communication.
Storagecafé recently evaluated digital nomads' favorite destinations in the light of increasing prices and pollution. Tenerife, in the canary islands, ticks the right boxes. Because it is part of spain — and therefore the european union — healthcare, business infrastructure, language skills and travel connectivity are all good. The weather is superb year-round and, as it is not so densely populated, social distancing is not so difficult. Tenerife is also good value compared to many large cities and tends to have faster internet than popular latin american and asian locations. Educated people from many countries have settled in tenerife, and a digital nomad can successfully carry out business here as there are advantages across the board and comparatively few risks.

Francis chantree is a senior editor and writer for us-based self storage search portal storagecafé. His expertise includes writing about economics, business, lifestyle issues and the real estate industry.
In koh lanta, thailand it is easy to connect with others - laura fuentes
For me, the best place to get some digital nomad time in is koh lanta, thailand. There are many expats in the area, so it is easy to connect with others who share similar work experiences and network with them. You can find a monthly rental for around $1,000, and restaurants and meals are low cost. The weather is beautiful, and it's easy to find a spot to relax or to take in some scenic views while working.
Operator of infinity dish
Denmark offers flexible hiring and firing rules - cj xia
Denmark is one of those european countries where it is very easy to incorporate a new business as the country serves many benefits to the business owners. It offers flexible hiring and firing rules that reduce the cost of scaling business operations. The business can be registered and finishes the incorporation within the days. There is no requirement for the residence of the management or notarial deeds. The state is tax-efficient and allows the business quickly.
Learn multiple languages
Denmark is a place where people speak different languages because many people have settled there from other countries. The natives speak danish, but other than that, dutch, swedish, german, english and many other languages from nearby countries are also spoken there. English and danish will greatly help you speak with international clients, but it is better to learn other languages. It will help you communicate across the borders.
Create consensus
In denmark, people admire the leaders who are consensus builders, and the culture only accepts and values the egalitarian approach of the authority that stands with the majority. So make sure you are neither mean to their people nor arrogant with the team members.
Vp of marketing & sales at boster biological technology.
There is no sales tax in hong kong - nicholas holmes
Opening company in hong kong could be heaven for digital nomads. The top reasons for it are meager taxation costs and fewer restrictions on foreign businesses.
If you register as a corporate business, until hitting hk$2 million profit, your company only has to bear 8.25%, and afterward, the tax increases to 16.5%. Likewise, for unincorporated businesses, the tax ratios are 7.5% and 15%. Contrarily, in some other countries, the tax ratio is above 30%!
There is no sales tax, and the audit cost is also low. It makes it easier for companies to survive even during the ups and downs of business. E-registration services are available to register your business within a few hours.
Last but not least, multiple payment aggregators are available in hong kong, such as asiapay, stripe, and paypal.
Hong kong has a closer economic partnership agreement with the most significant marketplace i.e., China. Digital nomads doing business in hong kong enjoy several advantages over the ones from other countries. This contract gives them a competitive edge to sell goods and services to this biggest pool of potential customers. The ever-growing opportunities in this region can play a vital role in increasing your sales and roi.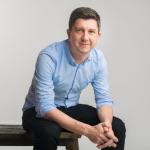 My name is nicholas holmes and i am the founder of productreviewer.com.au, a leading australian consumer review site. I am a serial entrepreneur, who also founded clippings.me, the world's largest journalism portfolio site, which was acquired earlier in 2020. Prior to that, i worked at google, holding roles in europe and asia.
Thailand for so many reasons - mike bran
Thailand is one of the best business places for so many reasons. Bangkok, which is the capital of thailand, is considered as a famous spot for digital nomads. This city has over eight million citizens, including a vast number of digital nomads.
The northside of thailand is chiang mai, which contains the ancient heritage of thailand. It is ideal for digital nomads because it is the cheapest living place for tourists, travelers, or digital nomads. Co-working places and hiring a bike or food from a local street are accommodations for the digital nomads.
Digital nomads can enjoy relaxation sessions, yoga, and meditation in between works because all these facilities are available at most of the places of chiang mai.
Digital nomads can quickly get a co-working space according to their choice and budget. This city contains open-air cafes at various locations, and the chiang mai city warmly welcomes digital nomads. I would definitely recommend chiang mai to digital nomads who are working independently for their business or company.
I am a sports fanatic and grew up doing all kinds of sports, from soccer to swimming to basketball.
---

About the author - Michel Pinson
Michel Pinson is a Travel enthusiast and Content Creator. Merging passion for education and exploration, he iscommitted to sharing knowledge and inspiring others through captivating educational content. Bringing the world closer together by empowering individuals with global expertise and a sense of wanderlust.
---
---
---