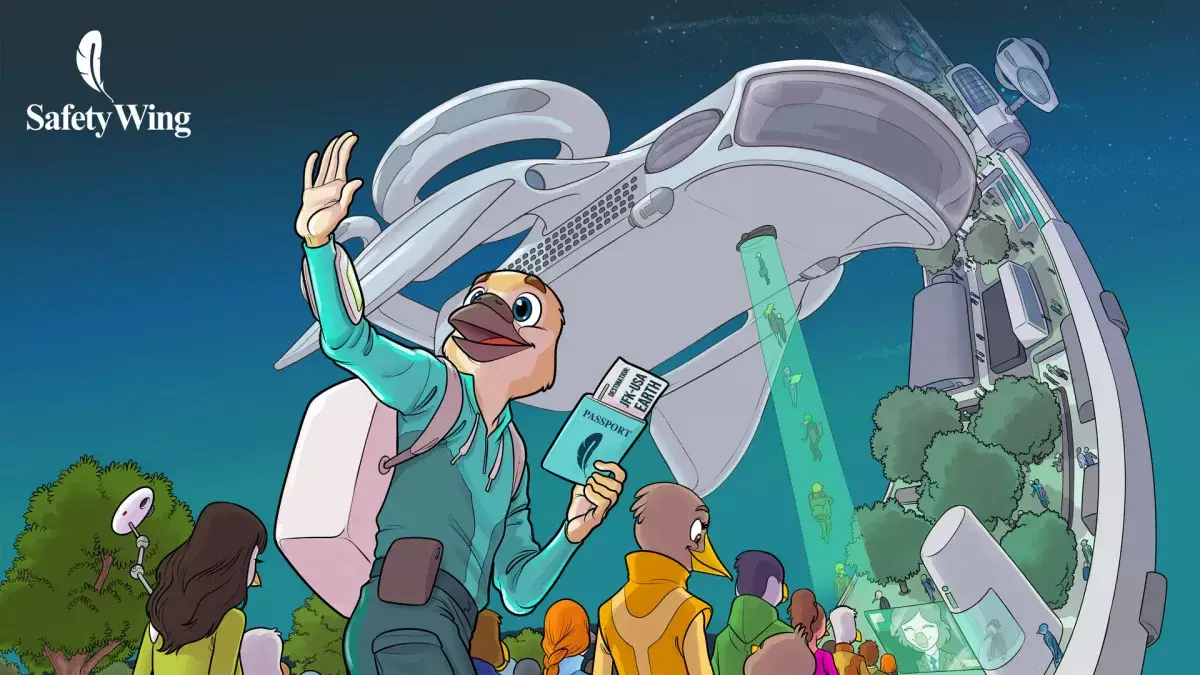 ---
---
Remote health insurance is a crucial consideration for businesses employing freelancers in today's dynamic work environment. As more businesses adopt remote work arrangements, ensuring the health and wellbeing of their dispersed workforce becomes crucial. Remote health insurance provides financial security and access to high-quality healthcare services for freelancers working remotely, regardless of their location. SafetyWing, a market leader in this industry, stands out as an excellent option. Their innovative and adaptable insurance plans offer coverage for medical expenses, emergency medical evacuation, and more, all tailored to the requirements of remote workers. With SafetyWing, businesses can confidently support the health and wellbeing of their remote contractors, fostering a safe and productive work environment.
Why is a remote health insurance necessary for your remote freelance workers, and why SafetyWing is a good choice?
Comprehensive Coverage
Remote freelance health insurance ensures that independent contractors have access to comprehensive coverage regardless of location. In contrast to conventional health insurance plans, which are limited to specific regions or countries, remote health insurance provides global coverage. This means that independent contractors can receive medical care, emergency services, and assistance regardless of where they work. SafetyWing's insurance policies cover a variety of medical expenses, such as doctor visits, hospitalization, prescriptions, and laboratory tests, providing freelancers with peace of mind and financial security in the event of unforeseen health issues.
Emergency Medical Evacuation
Emergency Medical Evacuation Coverage is one of the most important benefits of remote health insurance, especially for freelancers operating in remote or challenging environments. SafetyWing provides emergency medical evacuation services in situations where the local healthcare infrastructure is inadequate or in the event of a serious medical emergency. This ensures that independent contractors can be promptly transported to an appropriate medical facility or, if necessary, repatriated to their home country for treatment. Such provisions provide freelancers with a safety net and quick access to necessary healthcare resources in the event of an unexpected health crisis.
Plans that are Adaptable and Tailored
SafetyWing recognizes the unique needs of remote freelancers and offers insurance plans that are adaptable and can be tailored to individual needs. Freelancers have a variety of coverage options to choose from, including duration of coverage, deductible amounts, and additional benefits. SafetyWing's adaptable plans are designed for contractors who may be working on short-term projects or frequently traveling, allowing them to adjust their coverage accordingly. This enables contractors to select the insurance plan that best suits their unique circumstances and preferences.
Continuous Coverage
Traditional health insurance plans frequently impose restrictions on individuals who travel frequently or change their country of domicile. This can result in coverage lapses, leaving freelancers vulnerable to unanticipated health problems. SafetyWing addresses this issue by providing international coverage that is continuous. Freelancers can travel or relocate without worrying about their insurance coverage being interrupted. As long as the freelancer maintains their membership, SafetyWing's coverage remains in effect, providing uninterrupted protection and peace of mind.
Accessibility and Claims Procedure
SafetyWing places a premium on user experience and has created a platform that is user-friendly and readily accessible. Online insurance enrollment for independent contractors simplifies the enrollment procedure. In addition, SafetyWing offers a dedicated app through which independent contractors can manage their insurance policy, gain access to essential documents, and file claims. The streamlined claims procedure ensures that freelancers receive reimbursement for eligible medical expenses quickly and efficiently, reducing administrative burdens and allowing them to concentrate on their work.
Competitive Pricing
Cost-effectiveness is essential when selecting health insurance, particularly for freelancers who are frequently responsible for their own insurance costs. SafetyWing's remote health insurance plans are affordably priced, making them an attractive option for freelancers seeking comprehensive coverage without breaking the bank. The cost-effectiveness of SafetyWing's plans enables contractors to obtain quality healthcare services at a reasonable price, thereby maximizing their return on investment.
Extensive Network of Providers
Global Network of Healthcare Providers and Medical Facilities SafetyWing has a global network of healthcare providers and medical facilities. This network provides freelancers with access to hospitals, clinics, and specialists. The partnerships between SafetyWing and reputable providers ensure that freelancers can receive quality medical care, consultations, and treatments regardless of their location. This global network reduces the logistical difficulties of locating appropriate healthcare services when working remotely.
Conclusion
Remote freelance health insurance is essential to the health and safety of freelancers who work remotely. SafetyWing's comprehensive coverage, emergency medical evacuation services, flexible plans, continuous coverage, easy accessibility, competitive pricing, and extensive network of providers make it an excellent choice for businesses seeking to provide freelance workers with dependable and customized insurance options. By providing remote health insurance through SafetyWing, businesses can ensure the health and well-being of their remote contractors, fostering a safe and productive work environment for all parties.
---
---
---